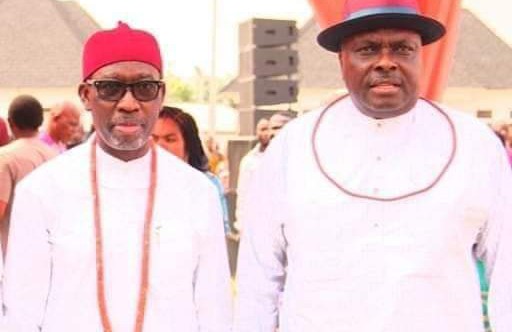 News reaching The Story, desk alleged that the political dynasty of Delta State former governor, Chief James Onanefe Ibori, may dump the Peoples' Democratic Party (PDP), during the 2023 general election.
It was alleged that the incumbent governor, Dr. Ifeanyi Okowa, has taken possession of the PDP delegates list to his favour.
It was learnt that the plans to retire Ibori, from politics, by rejecting his preferred governorship aspirant, David Edebvie, may not have gone down well with him, as it may forced him to abandon the party.
It was gathered that the popular saying that Delta State, is 100 percent PDP, may suffer setbacks as it is the individual that owns the party and not the party that owns the state.
It was equally learnt that the individuals in the party are the determining factor to every victory during electioneering process and not the party.
Hence, Ofejiro Oliver, asserted that, if Okowa had lost the primary election in 2014, his supporters were all ready to move to PDM and would have won the general election, as people followed Okowa then and not the PDP.
In a new post, Oliver wrote: "Okowa's delegate list has been accepted. He may have floored Ibori by hijacking the delegates list. But are they truly his delegates? He asked.
According to the post, "Okowa will learn a lesson and understand why Ibori is call Odidigborigbo. 2023, Ibori will produce the Governor NOT Okowa.
"There's nothing special about "those men". The name "those men" na before. If you offend one badly, there's no middle ground.
"Okowa is fighting for his political survival and this is his last battle. If N150 billion will give him victory, he will plunge it in.
"Ibori is fighting the battle of his life and if the goodwill he has and people he has raised will now stand for him as payback, he will explore it".