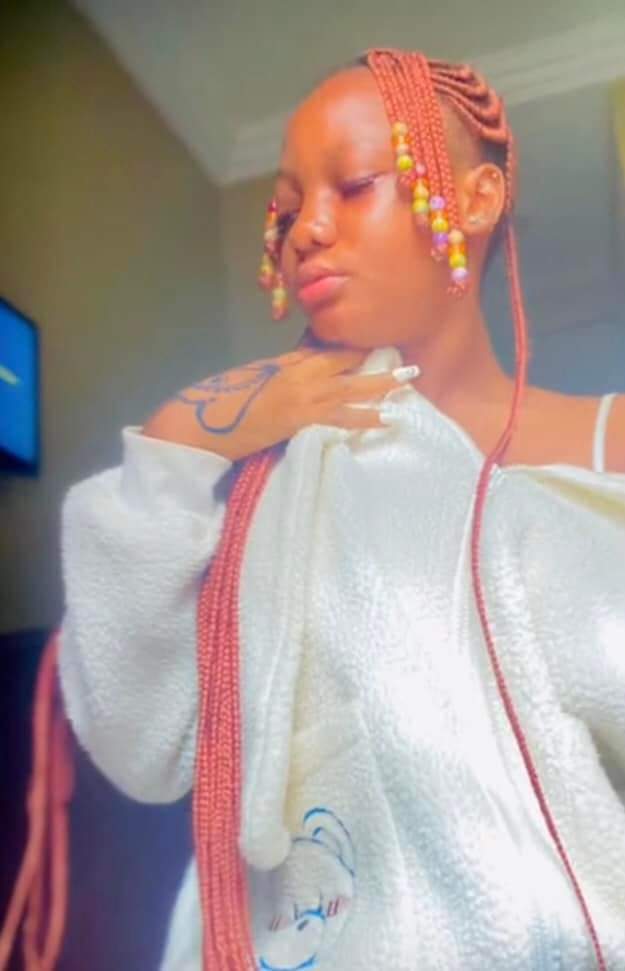 A young lady, identified as Mirabel Ezinne, has been found dead at a hotel in Abakaliki, Ebonyi State.
It was gathered that the deceased was found dead on Monday, May 2, 2022, a day after she arrived the hotel with a yet-to-be-identified man.
According to a source, "Ezinne went to see a guy that invited her to a hotel at Presco Junction, fast forward to the next day, she was found dead in the hotel room.
Her two hands were tied to the back, her legs were also tied and her face was blindfolded.
Her private part was cut off. The culprit is no where to be found but the police are on the matter".
Credit: Maria Ude Nwachi|Facebook