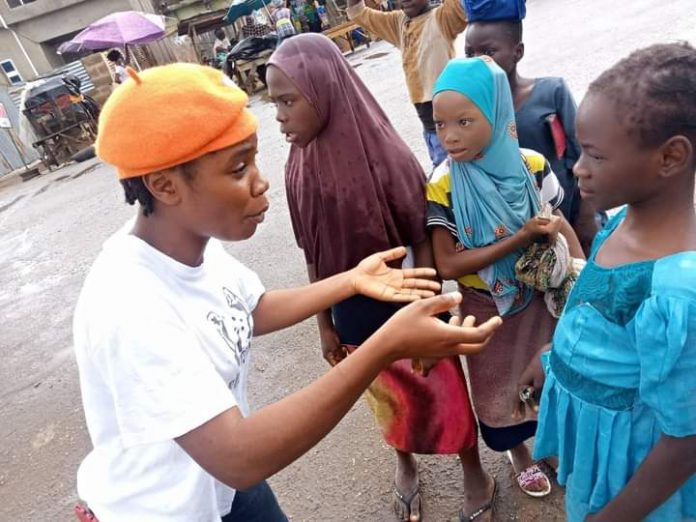 Government at all levels, especially the federal and state governments have been tasked to provide enabling environment for both the rich and the poor to thrive.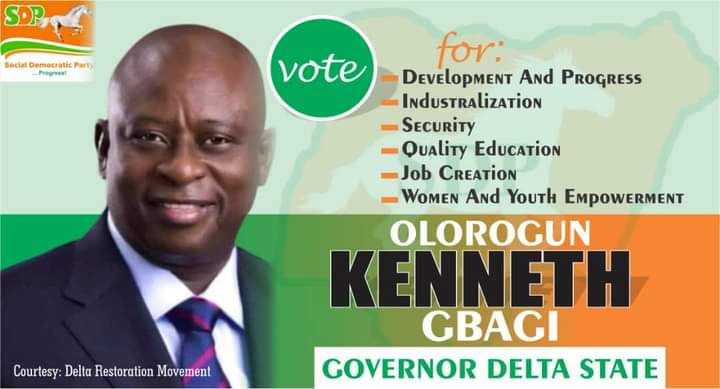 A child rights advocate and a revolutionary, Aworanti Salvation Grace, made the call when she ran into a set of children below the age of 12 years hawking while doing her advocacy work in Ede, the administrative headquarter of Ede south local government area, Osun State.
According to her, only one among the children have had her breakfast, while others must sell their wares before thinking of putting anything in their stomach amidst the scourging sun.
Salvation Grace, lamented that while she was still discussing with the children, it rained cat and dog with no shade to run under, describing the situation as the worst form of child abuse.
Hear her: "I was at Ede, Osun State for a sensitization programme where I came across some children between the ages of 6-11 years old. I couldn't resist the 'awful' scene I met them. And guess what? These innocent and poor kids were hawking inside the hot sun.
"I asked them if they had eaten today. Sadly, just one answered in affirmative. She noted that she ate before leaving home in the morning. Others replied No. They explained that, "we have to sell everything on our hawking tray before we eat". 
"When I checked the time, it was already 12:49pm. Few minutes to 1pm and these children have not eaten breakfast not to talk about lunch. 
"I was still busy discussing with these kids when it began to rain. They had to stay inside the rain because there was no shade around to seek cover. I was heartbroken because I consider this the highest stage of "Child Abuse", anything can happen to these children.
She demanded for better governance for both the rich, the poor, old and the young are taken into consideration by the government of the day.
Said she: "As a child rights advocate and revolutionary, this is one of the reasons we demand better governance, where everybody matters, both the rich and the poor, the old and the young. 
"In a sane society, if these kids are not in the classrooms studying, they should definitely be somewhere else better and not busy hawking on the streets. 
"The smile on their faces is temporary as they not happy with what they currently face. These children deserve better than what they get. It save to conclude that they are hopeful even when they seem helpless.
"For us in VARSH, we believe that welfare of the masses should be of utmost importance to the government and it's on this note that we will not stop to demand that the welfarism of all children should be one of the government's priorities", Aworanti Salvation Grace, said.