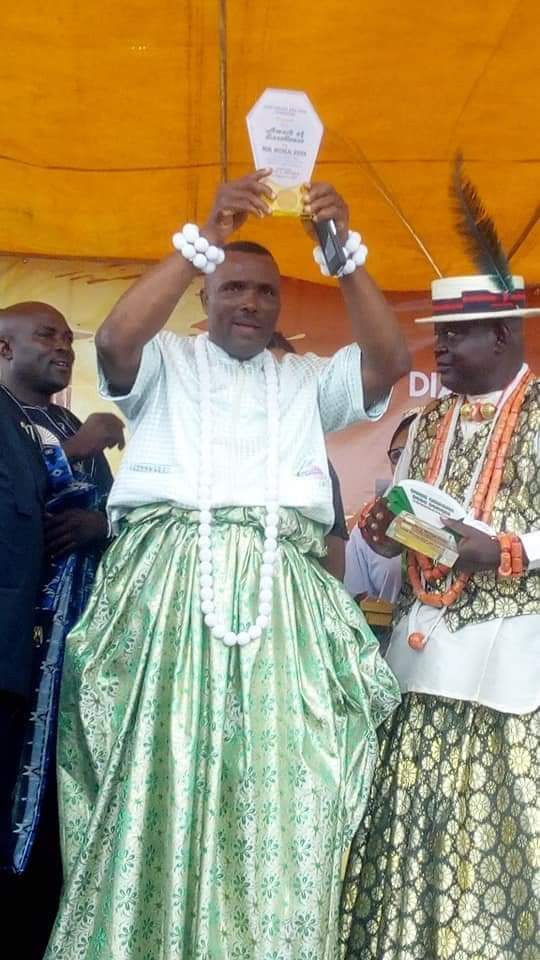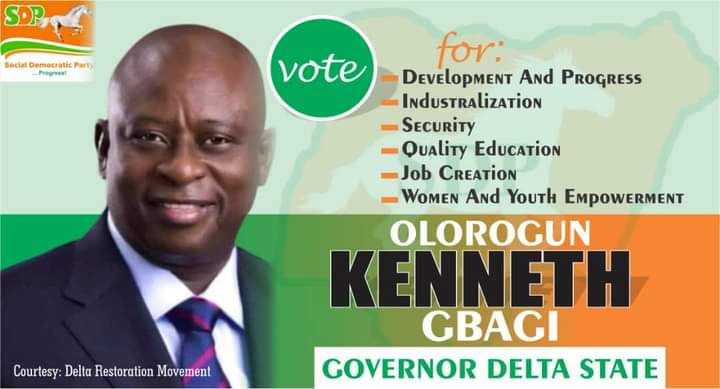 A foundation known as Diare Omasan Derek Dudun Foundation has given an award of honour to a former Delta State House of Assembly (DTHA), member, Mr. Michael Diden, who represented Warri north Constituency, for his contribution to mankind.
The Managing Director (MD), of the Non-Governmental Organization (NGO), known internationally for its support for indigent people in the society, Mr. Omatseye Kwekun, disclosed that the foundation was opened in honour of his late mother's directives which he opened in her name.
According to him, NGO got attracted to Evang Michael Diden, who is presently the chairman, Delta State Oil Producing Area Development Commission (DESOPADEC), following the massive philanthropic gestures to humanity, as the foundation deemed it necessary to recognize his contributions to humanity which is in line with the vision and mission of the group.
"Moreso, a cursory look at the activities of Evang Diden revealed that he has triumph in diverse fields of endeavor ranging from Evangelism, Politics, Business, conflict resolution, philanthropy", he acknowledged.
His words "he name Ejele is a household name in Delta State that is associated with positive achievements or impacts", he reiterated.
Speaker, Delta State House of Assembly Rt. Hon. Sheriff Oborevwori ably represented by Dr. Okorodudun (COS) gave an explicit citation of the man called Hon Michael Diden.
According to him, Ejele has written his name in the sand of time as political Colossus in the decision making pyramid of the state.
Other speakers include Hon (Chief) Solomon Arenyeka (Chairman RDA) who endorsed the citation reeled out by Chief Okorodudun, went further to add some of the bravery displayed by Ejele as a young man growing up in Sapele.
Chief Areyenka said, Diden has the gift of wealth creation and has used it to change the status of well known personalities in Delta State and Nigeria at large, "Ejele as he is popularly called, spearheaded the group that single handedly turned Sapele Sawmills into money making industry that is still functional till date".
Similarly, Chief Omolubi Newuwumi spoke, stated how Diden has used his position to create wealth for others, "The relevance attached to liaison was as a result of the legacy he established with the company he worked with".
According Chief Omolubi, "I can testify that alot of liaisons have become wealthy people due to his antecedents".
Bishop Sunny Jero gave an account of how he grew up with Ejele in the village in Benin River, describing Diden, as a hardworking man that has the gift of identifying business opportunities at a glance.
He gave an experience of how he caught monkeys with bare hands years back in the village which was later sold to foreigners.
Earlier in his opening remarks, Chairman of the occasion, Hon (Dr) Isaac Willie, welcome everyone to the August occasion especially friends of the awardee Evang Michael Diden who is a recipient of the Diare Omasan Dere Dudun foundation.
The climax of the occasion was the presentation of the award of excellence to Evang Michael Diden by the Diare Omasan Dere Dudun foundation. The recipient of the award thanked the organizers and pledge to support the NGO to ensure the mandate given to Mr Omatseye Kwekun is realised. Other events includes the red carpet photoshoot.
Some of the dignitaries in attendance include Hon Aduge Okorodudun ably represented by Hon Sunny Abillo, Hon Jite Brown , Hon Solomon Mikie, Hon John Frederick Okoroloko, Chief Francis Arhiyor, Hon Emily Eyeribo Aweh, Hon Akuyoma Bobson , Hon Igho Akpojotor, Hon Benjamin Ebrusike, Hon Walter Boyo, were among those in attendance.