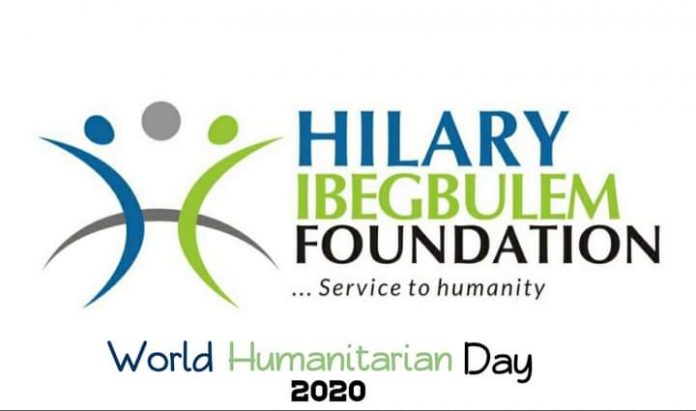 World Humanitarian Day (WHD) is held every year on August 19, to pay tribute to aid workers who risk their lives in humanitarian service, and to rally support for people affected by crises around the world. 
Thousands of men and women all around the world put their lives in danger working in Humanitarian causes and do it selflessly, not for ulterior selfish motives. 
They do not think twice before offering to work in the most poverty and illness stricken third world countries, which are often in areas of great social violence. The world Humanitarian day is dedicated to them and for their selfless contribution.
This year WHD comes as the world continues to fight the Covid-19 pandemic. WHD this year is dedicated to paying special tribute to the real-life heroes who have committed their lives to help others in the most extreme circumstances around the world.
•History of World Humanitarian Day:
World Humanitarian Day was established by the United Nations General Assembly to commemorate the death of Sergio Vieira de Mello and 21 of his fellow humanitarians in a bombing of the Baghdad headquarters of the UN.
Ironically, Sergio had laid the groundwork for the piecing together of the Draft for the official designation of World Humanitarian Day.
In 2009, the United Nations General Assembly formalized the day as World Humanitarian Day. 
World Humanitarian Day was officially established to recognize Sergio and the thousands like him who work every day to make the world a better place for the less fortunate, the underprivileged, and those living in places of war, starvation, and pestilence.
•How is World Humanitarian Day 2020 amid COVID-19?
This year, World Humanitarian Day is extra special as we have a number of people who risk their lives to save the sick ones. The year 2020 has been a disaster to all of us, and yet people who work for saving lives amid COVID-19 deserve to be celebrated. 
Humanitarians are not only doctors but also nurses, hospital workers, police officers, and many other government employees who are involved in the betterment of the world during this time. 
Humanitarians are not only the ones who help humans who are in need but also animals. This World Humanitarian Day is dedicated to every individual who works for the needy by risking their life. 
Even if you step out to provide face masks or food for the underprivileged, you are a humanitarian, and this day is to celebrate you.