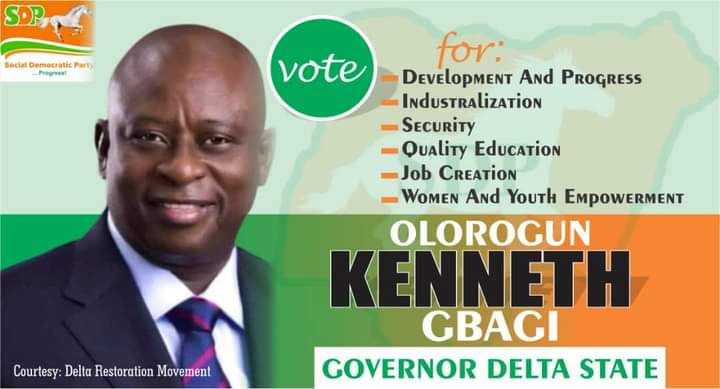 Against the rumour that the Federal Government (FG), donated money to the Delta state government to fight the dreaded Coronavirus pandemic, the state said those are unfounded and baseless allegations.
The State Commissioner for Health, Dr. Mordi Ononye, waved off the rumour with the tip of his fingers while fielding questions from members of the Online Media Practitioners Association of Nigeria (OMPAN), Delta State chapter during a media chat in Asaba, recently.
He insisted that while Lagos and Kano States were given monies to fight Covid-19, Delta through judicious use of fund by the state governor, Dr. Ifeanyi Okowa and the Covid-19 Fund Management Team, were able to battle the pandemic.
Hear him: "We have not received any financial help from the federal government. No one was given to Delta.
"What Delta has been doing since, is because of the judicous management of its resources by his Excellency and the Fund Management Team.
"In the course of the pandemic, palliatives were given to people. We have used our resources not given by the Centre.
"The one the ministry is involved has to do with donations of medical equipment and wares. Whatever has come to government, has been used judiciously.
"Since the pandemic began, the state has relied on its resources from Deltans, individuals and corporate bodies", Dr. Ononye, insisted.
He however lamented the attitude of people towards the use of face masks, hand sanitizers, social distancing and observing other Covid-19 protocols.
According to him, if these measures were not taken seriously, it has a way of escalating the disease just as he called on Nigerians particularly Deltans to observe the directives as given by the Nigeria Centre for Disease Control (NCDC).