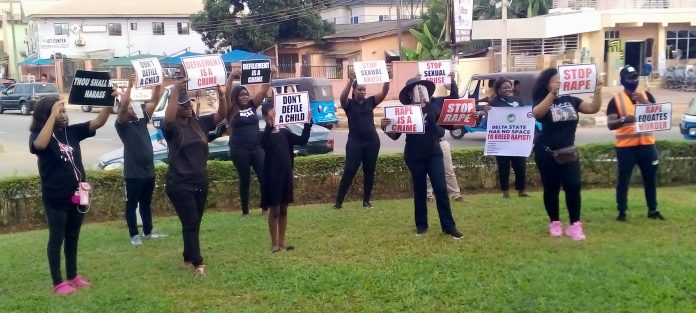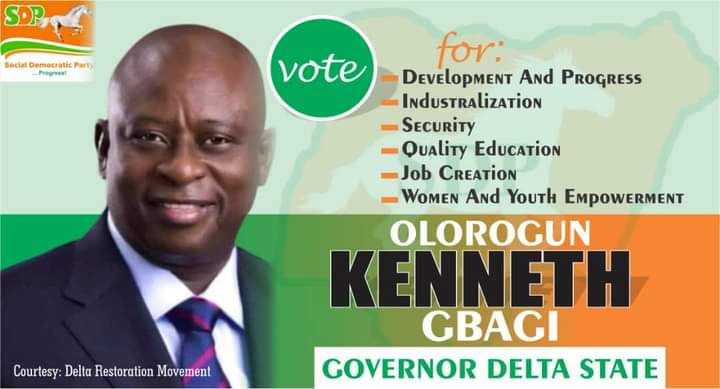 A group known as African Women Lawyers Association (AWLA), has called for severe punishments for those convicted of rape and sexual harassment on the female and male child with particular reference to the girl child.
The group advocated for death penalty, life imprisonment and castration for offenders found guilty by the Court of law, whom the group described as 'brutes" in human skin.
The Chairperson, AWLA, Asaba, Delta state, Awele Ideal, Esq., on behalf of the group Thursday during a sensitization walk, said there should be full implementation of the laws to the latter, disclosing that "Our legal framework that we depend on are the Constitution, Criminal Code, Panel Code, Violence against persons Prohibition Act, Child's Right Law, Administration of Criminal Justice Act and the Fundamental enforcement rules, including the Regional and International Conventions".


She said these are the tools required for effective prosecution against perpetrators of sexual violence as well as accelerated hearing during trials as they serves as instruments to shame sex offenders and ensure justice is secured for victims and survivors.
According to her, "Partnering with law enforcement agencies, the judiciary, Execitive and Legislative arms of government, NGOs, civil society, male champions, grassroots and the entire society. No one should be left behind in this unite call", would go a long way in ending rape and sexual abuses on women and the girl child.
Speaking further, Barr. Ideal, said: "taking preventive measures like what we are doing now and action to wipe out rape from our World. We are amplifying our voices loud and clear to the entire world that the crime of rape, defilement, abduction, domestic violence, sexual harassment and all ramifications of crimes against women and girls will no longer be tolerated", just as she advocated for partnership with the ministry of education to include sex education and human rights in the curriculum of schools from primary to tertiary level.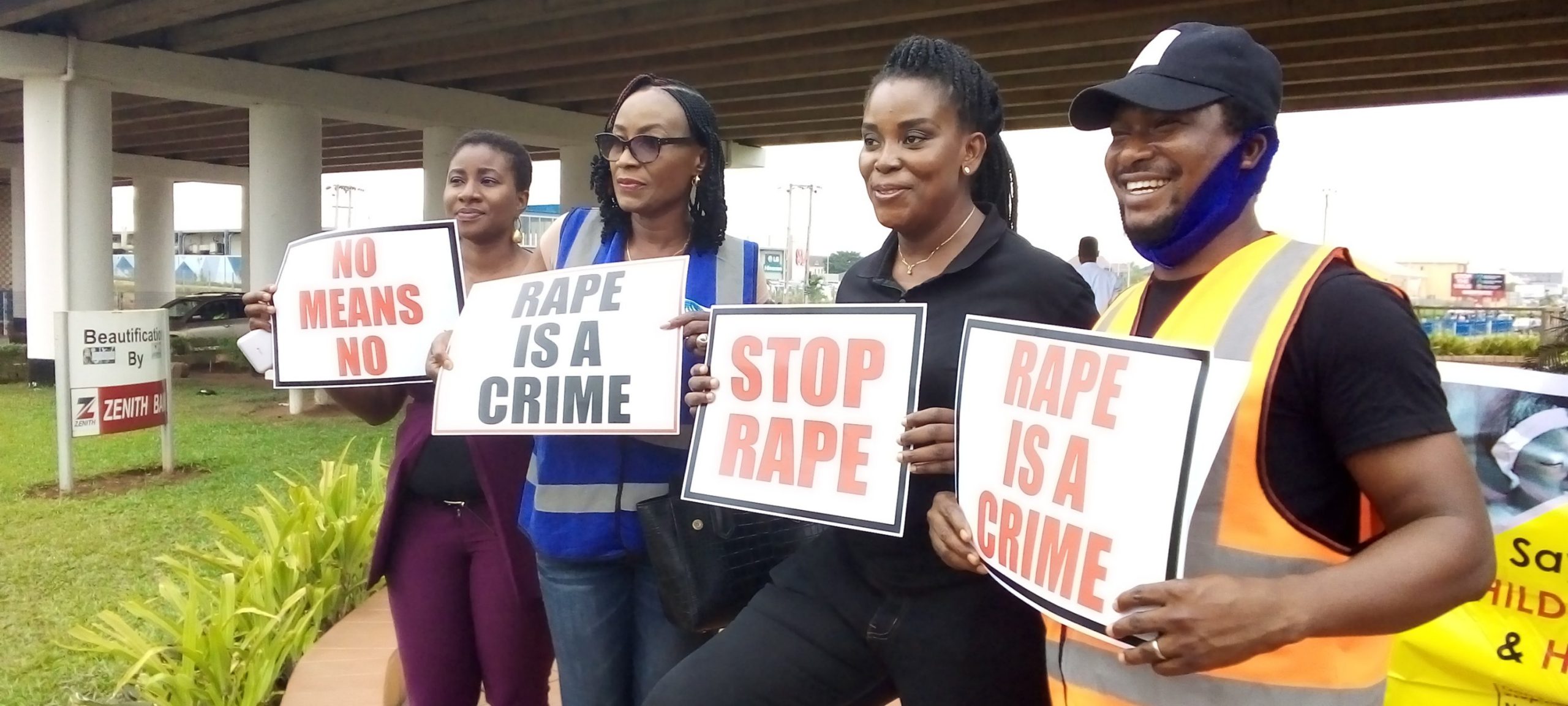 AWLA, encouraged victims of rape and saxual harrass (women, girls) and neighbours who lives around places where rape is carried out to speak out even as she noted that stigmatization and discrimination against victims should stop, "they need our support, protection and empathy", she hinted.
She called on government to provide more transient homes or safe shelters for victims and survivors as well as protection, welfare and health packages, "they also need to be empowered", Barr. Ideal, stated.
She sized the medium and called on all and sundry to partner with AWLA, in the unite against rape for continued protection and preservation of the rights and interests of women and girls, "We have a duty to ensure that our women and girls live in a society that is free from all forms of sexual abuse and violence", she stressed.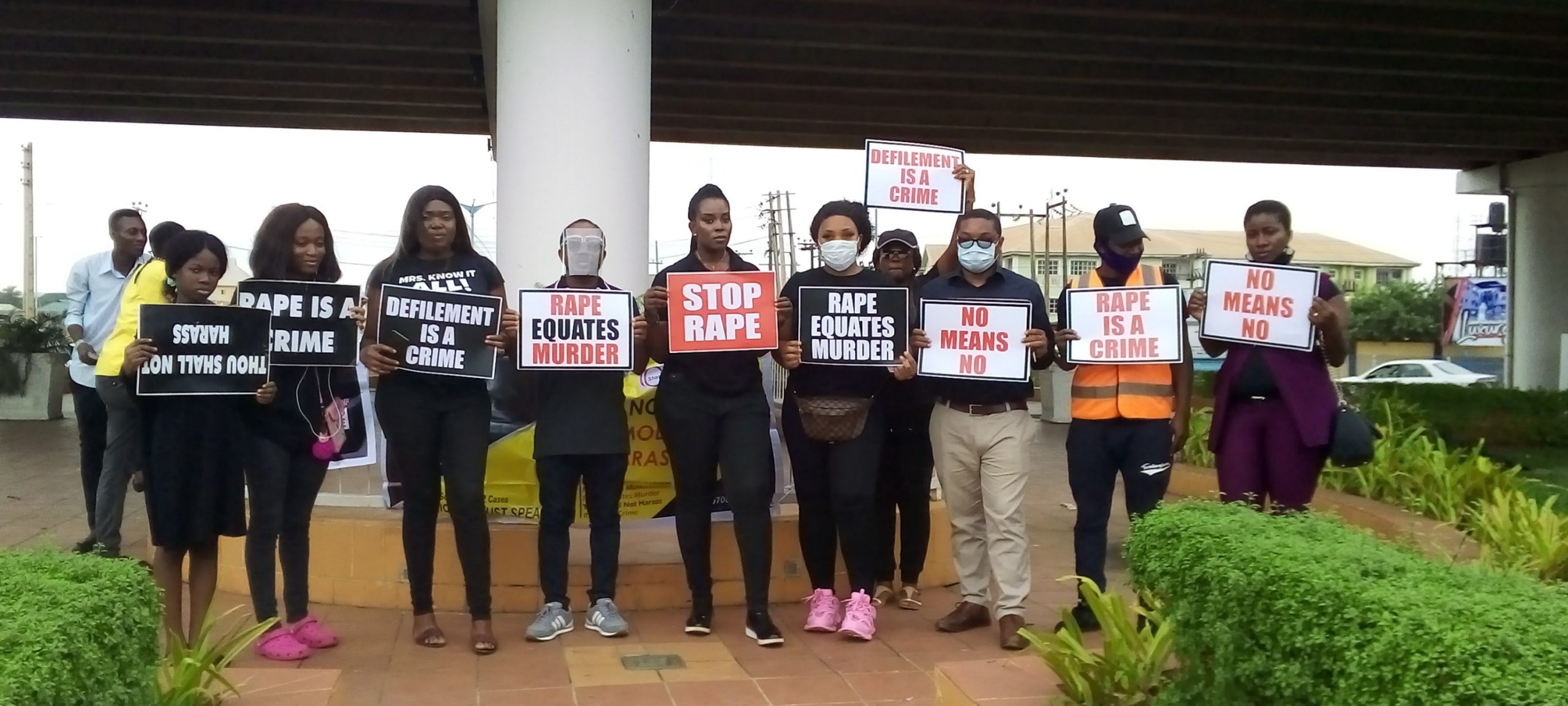 Barr. Ideal, who is also a member of the State Child Rights Implementation Committee, commended the state governor, Dr. Ifeanyi Okowa, whom she said has done tremendously in the issue of Child Rights Implementation in the state.
She said justice is being dispensed speedily especially when such cases have to do with sexually related abuse for children and women.
Also speaking, Barr. Augustine Nwabueze, aligned himself with the Chairperson of AWLA, for government to implement stringent measures to deal with convicts while calling on parents to be more proactive about their children.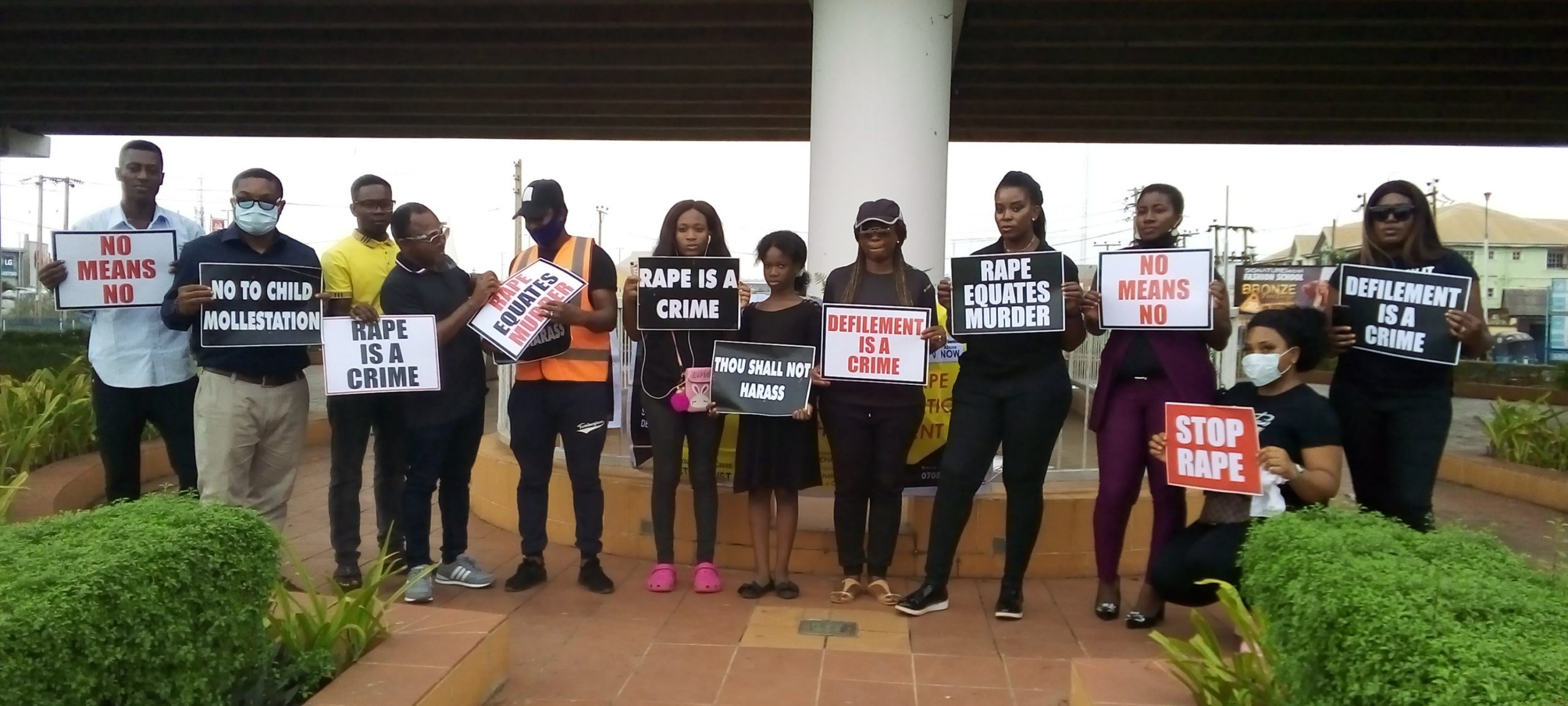 "The judiciary, Execitive and the legislature to take tough decisions against offenders", Nwabueze, noted.
The group carried placards with various inscriptions: "Say No to Rape", "Say No To Child Molestation and Harassment", "Say No for sexual abuse", "victims must speak up", "Stop the silence", "walk against sexual abuse and defilement", "rape is a crime", "rape equates murder", among others to drive home their message.