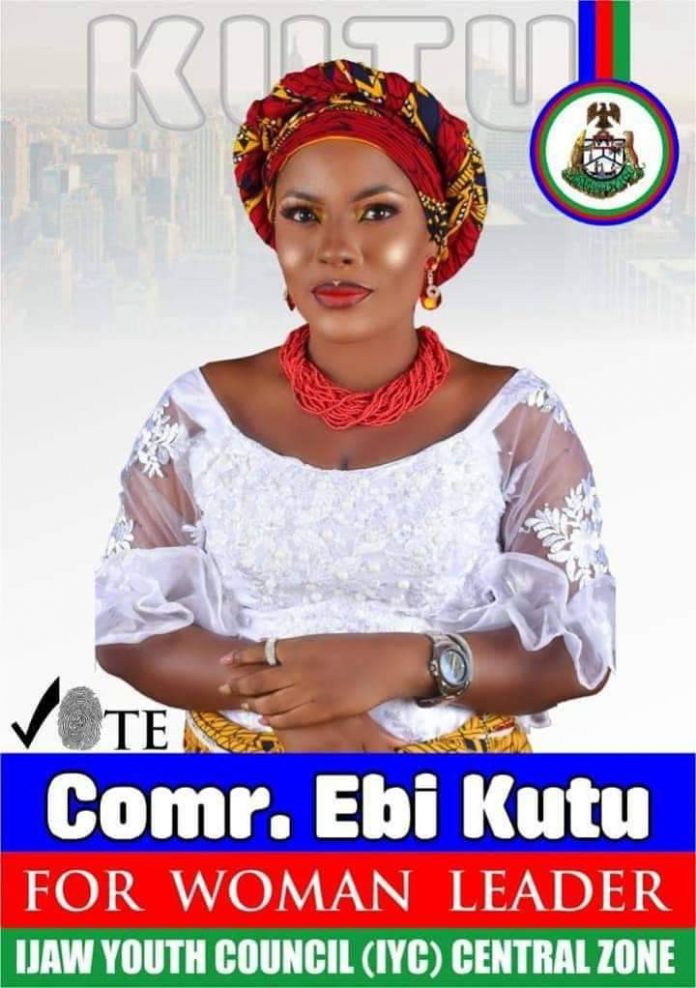 Comr. Ebi Kutu is a native of Okoloba Community in Kolokuma/Opokuma LGA of Bayelsa State, she is a 2013/2014 graduate of English and Literary Studies from the prestigious Niger Delta University. She attended St. Jude's Girls Secondary School, Amarata and Community Primary School, Onopa, all in Yenagoa, Bayelsa State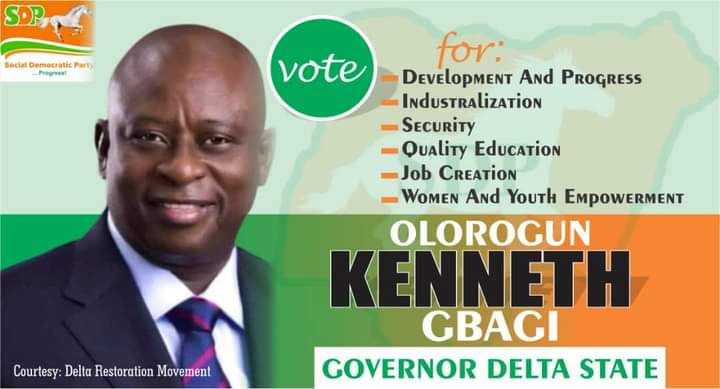 Her delve into comradeship started in Niger Delta University, in 200L she was Secretary, National Association of Ijaw Female Students (NAIFS) NDU Chapter, in 300L she was Director of Socials, National Association of Students of English And Literary Studies (NASELS) NDU Chapter and in 400L, she became President of the National Association of Ijaw Female Students (NAIFS) NDU Chapter
In National Youth Service she served as President of Gender Vanguard CDS group in Abakaliki, Ebonyi State, and later Vice President of the merged Charity/Gender Vanguard CDS group 
Upon graduation and National Youth Service she was employed as the Confidential Secretary to the then National President of Ijaw Youth Council (IYC) Worldwide, Comr. Engr. Udengs Eradiri where she worked for the duration of his tenure (3years) as president and moved with him to his company Radnitz Integrated Services Limited, where she served as company Secretary. 
Upon his appointment as Honorable Commission of Youth Development and subsequently Environment, she continued to work for him as Confidential Secretary till the end of Hon. Henry Seriake Dickson's led Administration.
Presently, she works as an Information Officer for the Bayelsa State Ministry of Information and Orientation.