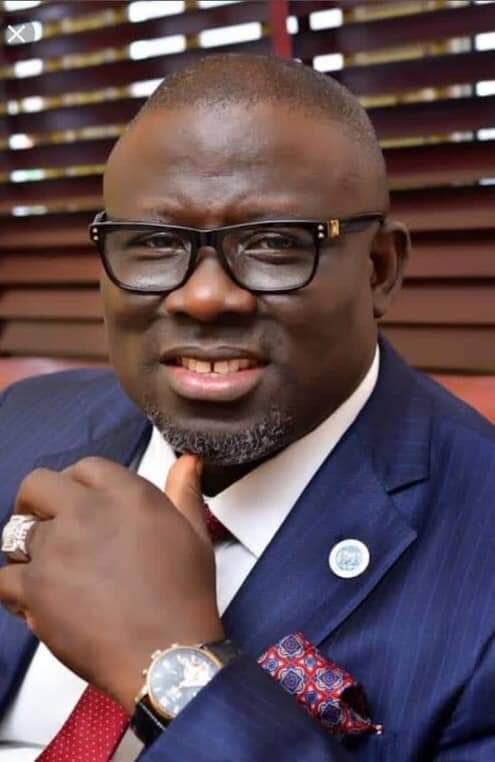 … Oborevwori To Allegedly Pay N500 Million Largesse To Cleric Monthly
The worst is yet to heard of the Delta State Governor, Dr. Ifeanyi Okowa, on the way and manner he goes about who succeeds him come 2023.
Even when he has severally told Deltans that he would give all the governorship aspirants level playing ground for free, fair and credible primaries as he is a "product of a free and fair primaries" and his "God will decide who govern Delta State", there seems to be clandestine moves following his body language.
Ofejiro Oliver in his recent post published by SecretReporters, a site owned by him claimed that he has dug further to unearth why Okowa settled for Sheriff instead of others who he allegedly promised the Peoples' Democratic Party (PDP) governorship ticket following information from concrete insiders in Okowa's administration.
According to him, in one of the events toward the end of 2021, the governor clearly declared that he has no successor yet, but waiting on God to show him the man fit for the number one seat, and when he is done praying, he will let God decide.
Findings by this online newspaper have revealed that a certain Reverend Christopher Chuks Eruemulor from the Governor's locality is the secret seer of the Governor, who pulls powerful strings behind the majority of the events that have happened and happening in Delta State, including the political direction of Okowa.
A silent mover but is said to move around with two brand new Toyota Hilux allegedly bought for him by Governor Okowa, with truckloads of policemen guarding him.
This Eruemulor, who goes by the title Apostle, owns Calvary Bread of Life Ministry, aka Calvary Chapel, with near-unlimited access to the treasury of Delta State.
A source disclosed that a certain sum of $2 million was deposited into his Zenith Bank account last year which is equivalent to N1.1 billion in local currency.
It was learnt that the said sum was allegedly paid between August and October 2021.
He is the one who told Okowa to settle for Sheriff as the man chosen by God to get the PDP ticket and slug it out with the candidate of the All Progressive Congress (APC) during the general election.
According to sources who spoke to us, the Reverend claimed to have prayed on the mountain and heard clearly that the Governor should anoint Sheriff as his successor.
"The Reverend is the main man for Okowa. He is a moneybag. If you think those close to the governor have kept enough money, then know that Ereumulor has kept over hundred percent of such", claimed a source in the know.
Most of Okowa's close aides and associates from our findings use him to move funds out of the country in the guise of building a church abroad and doing outreach programs.
When Okowa was called by political key stakeholders who got the information of his choice of Sheriff from Fejiro Oliver's verified Facebook page, he told them that "It was a hard decision for me to take but work for Sheriff".
When asked about the choice of his Director of Protocol, Ifeanyi Eboigbe, he stated that "Let Sheriff pick the ticket first, then I can make a final choice on deputy".
Speaking to SecretReporters, all the other gubernatorial aspirants have vowed to continue their consultation, daring the governor to force them to step down for the Speaker, who has created a record as the longest-serving Speaker in the state and the most efficient to have managed the House of Assembly without having rancor.
Fuming with anger, one of the leading contenders told us, "I will go to the field and contest. It is better I lose by delegate instead of one man sitting down to decide my fate. Step down for who? Is he as qualified as I am?"
Meanwhile, checks revealed that Okowa's preferred aspirant, Oborevwori, has allegedly made a promise of N500 million he would pay to the cleric on monthly basis if he emerges winner.
At press time, efforts to get the side of the Apostle Christopher Chuks Eruemulor, proved abortive.
Read more details below:
https://secretsreporter.com/exclusive-deceived-by-serpent-the-fake-prophet-and-prophecy-that-made-gov-okowa-chose-speaker-sheriff-as-2023-successor/amp/