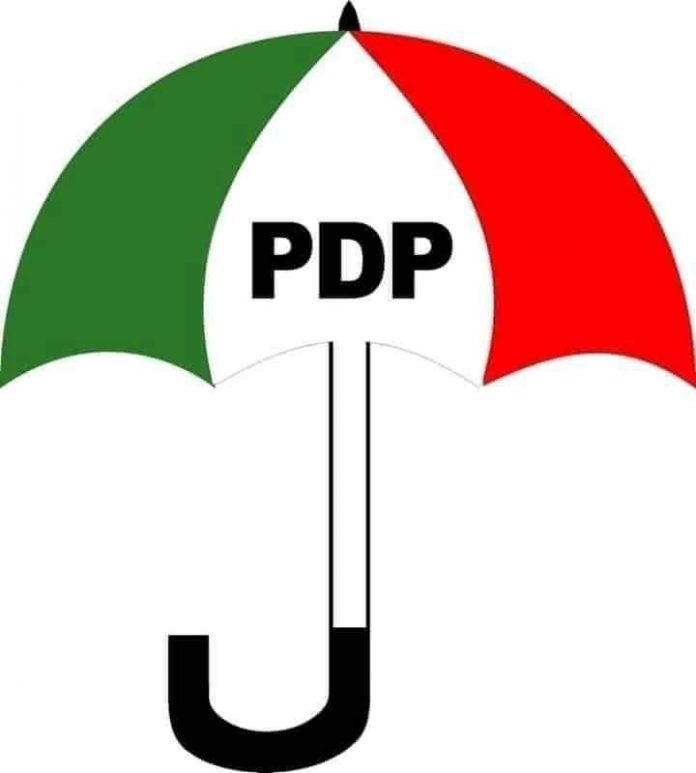 … Say He Is Acting Under Instruction
Crisis is currently blowing in the Peoples' Democratic Party (PDP), Ughelli South Local Government Area (LAG) ahead of the party's primaries slated for May 7th 2022.
Haven collected all Ad-hoc Delegates forms from the State party Secretariat, the Ughelli South LGA Chairman Hon. Michael Oshetigho has bluntly refused to distribute the forms to the ward Chairmen for filling.
A cross section of LGA ward Chairmen and Delegates who are presently fuming, accused the party chairman, Oshetigho of high handedness and in secret collaboration with some leaders in the LGA to exchange the already written and approved names for others that are not in the original list.
They wonder why Hon. Michael Oshetigho would be playing god for not releasing the ad-hoc Delegates forms.
A post on Facebook by one Asuo Felix Isaacs, said: "In the light of the above, I Wish to draw the Attention of the State Chairman of our great Party PDP Olorogun Kingsley Esiso and the Governor of Delta State, Sen. Dr. Arthur ifeanyi Okowa to call Hon. Michael Oshetigho to order by asking him to release all Ad-hoc Delegates forms to the Ward Chairmen tomorrow Friday 29th April 2022.
"This call is very important and worthy of note because the outcome of Hon. Michael Oshetigho refusal to release the ad-hoc Delegates forms will not be a please situation, hence this notification".
Quoting a source who spoke via phone, said: "This thing that Hon. Michael Oshetigho our LGA Chairman is doing is very wrong.
"Oshetigho of all people should not be the one doing this because, we have passed this level in our Political history in Ughelli South LGA.
"For him to be claiming that he's waiting for instructions before distributing the ad-hoc Delegates forms is uneccesary and uncalled for.
"By extension of what he's doing, it can cause serious crisis in the LGA by tomorrow if the forms are not release.
"I am appealing to all other Leaders, Our State Party Chairman, Olorogun Kingsley Esiso and our Governor, Sen. Dr. Okowa to call him to order.
"If by tomorrow should he Hon. Michael Oshetigho refused to release those forms, he will not like what the good people of Ughelli South LGA and Delegates will do.
"I appeal that peace prevail against evil, but Hon. Michael Oshetigho must do the needful" he said.