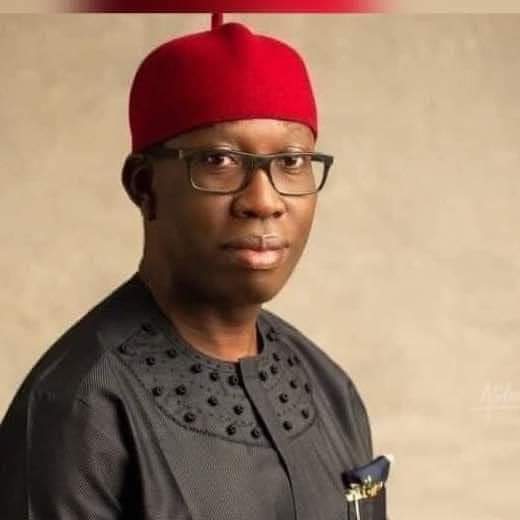 A sociocultural organization, Agbor Community Union (ACU), has called on Dr. Ifeanyi Okowa, not to play double standard instead he should stand by his earlier agreement for Ika south local government area to produce the next House of Representatives member for Ika Federal Constituency come 2023.
In a Communique' issued at the end of Agbor Community Union, on 16th April 2023, obtained by The Story, ACU, which is the mouthpiece of the entire Agbor Kingdom, urged Okowa to be a man of his words.
The Communique' issued at the Annual Conference of Ndi-Agbor held on Saturday,16th April, 2022, the noted "that the Ika Federal Constituency House Representatives position be zoned to Ika South in line with the earlier agreement reached by the ruling party and promise made by H E Senator Dr Arthur Ifeanyi OKOWA before the 3rd tenure bid.
The Communique' reads in part: "that in pursuance of resolve of these interest of the Agbor people, we have long observed, the unyielding resolve of certain vested politicians to undermine the political and economic advancement of Agbor people and relegate them in the scheme of things in Ika Federal Constituency and Delta State".
They argued that they have watched with indignation the ongoing political campaigns in the Ika Federal Constituency and are astonished and challenged by the 4th tenure Agenda to the Federal House of Representatives by the People Democratic Party ( PDP)
According to the Communique', "the people of Agbor categorically and without equivocation reject and denounce the fourth term agenda as vexatious, undemocratic and unacceptable by Ndi-Agbor".
While crying for equity, they appealed to the consciences of the political party's delegates to see reason why Ika south should have the House of Representatives candidature at the forthcoming primaries.
"That we make this appeal to all political parties for justice and equity. Any thing short of that is undemocratic and vexatious", the Communique' stressed.