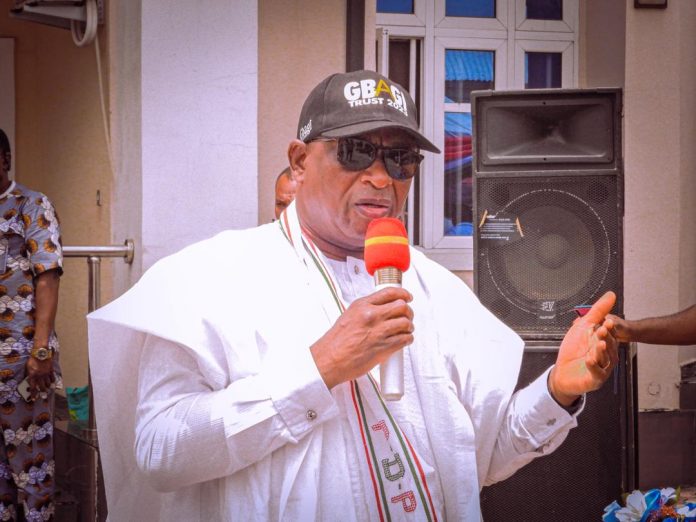 Delegates of Isoko north Local Government Area (LGA), under the Peoples' Democratic Party (PDP), said the leading governorship aspirant, Olorogun Barr. Kenneth Gbagi, has what it takes to develop and industrialize the state if elected governor come 2023.
Chairman of the party in the LGA, Prince Godwin Ogorugba, stated this during a consultative visit on Isoko north LGA delegates by Olorogun Gbagi.
According to him, "We are not in doubt of your capacity. When you were building Robinson Plaza, there were a lot of propaganda on the social media that it is under transmission wire but today, people are trading there and nobody has been burnt to death. The people who are working there are over 100. That is minus 100 poverty.
"You did it in your private sector. That same spirit, bring it to the state. A man that could go to Abuja to fight for us, when he is in the State, he will equally fight for us. You must go beyond the rhetorics and hit the ground running.
"You know we Isokos, we are very loyal party men, where the governor say we should go, that is where we will go", stressing that the interest of the party should be taken care of when Gbagi, enters government house as governor of the state.
He charged him to fulfill his electioneering promises to the people particularly creation of industries and revamping ailing ones across the state to enable Deltans have gainful employment.
"If God says you are going to be the governor, no man can stop you, power belongs to God", he added.