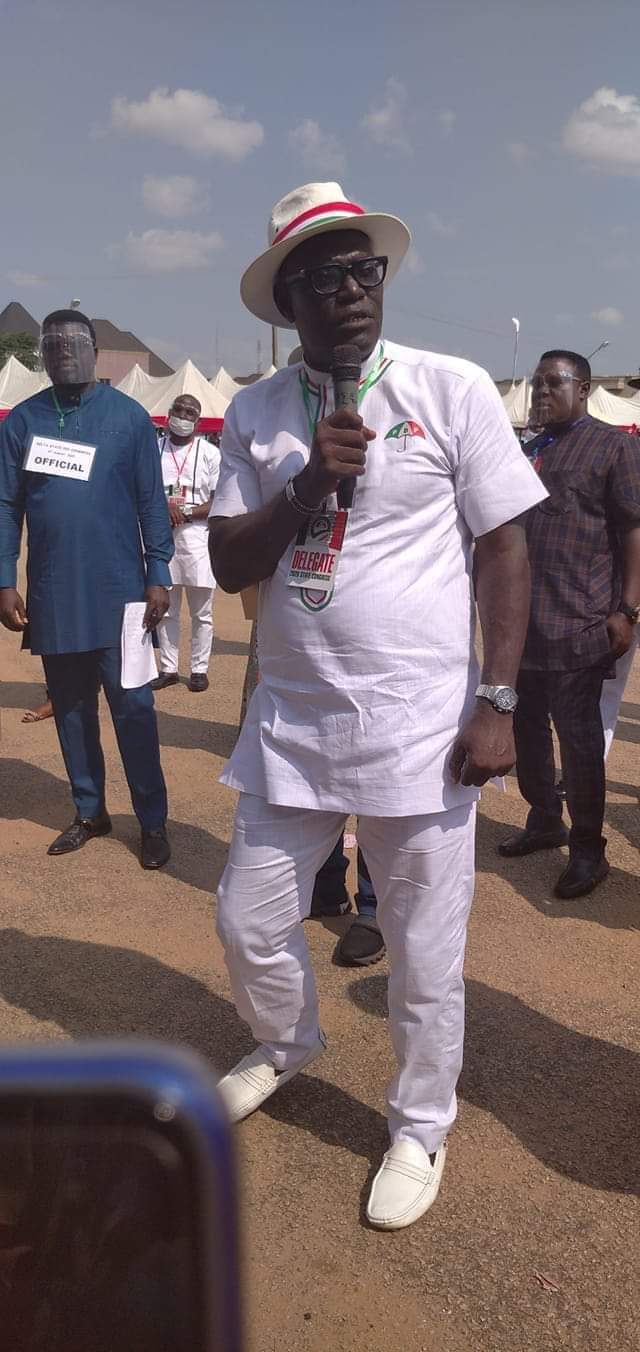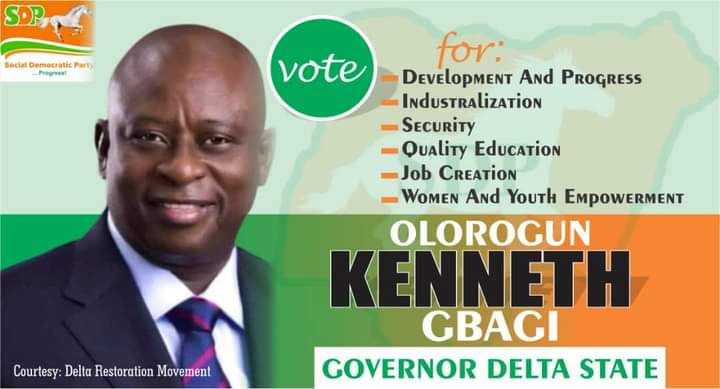 … Warns Opposition To Steer Clear Of 2023 Election
Chairman, Peoples' Democratic Party (PDP), Delta State chapter, Barr. Kingsley Esiso, has been administered the oath of office after returning as chairman of the party in the party's state Congress held at the Cenotaph, Asaba.
Barr. Esiso, scored a total of 2, 792 votes of the 2, 800 votes cast, to emerge chairman of the party while his deputy, Chief John Areyinka  who pulled 2,791 votes, and all other 37 former executives, from the Secretary, the Youth Leader to the Woman Leader, who pulled over 2,700 votes as they respectively returned unopposed.
The chairman of the five-man PDP Congress Committee, Dr, Lawrence Ezenwa, disclosed that the committee expunged the votes of government appointees from the 2,800 total votes cast.
He said, "we have come to the end of the voting exercise. The votes had been sorted and allotted. The election is free and fair".
In his acceptance speech, Barr. Esiso appealed to party members who have 2023 governorship ambition not to heat up the polity.
"Our election to me is a call to grow our party, spread our party, to do more and to keep our party united. I want to assure you that we will continue on the lane of progress, we will continue to work in consultation with our leaders and the entire membership of our great party. We will continue to work in support of the government of the state because we are aware that Deltans today have come to accept the Smart Agenda of the state goverrnor.
"At this point, let me appeal to our members of our great party who have interest in one position or the other come 2023, to please have some restrain. We believe that the government of Sen. Ifeanyi Okowa and Deacon Kingsley Otuaro, still have a lot to offer the state. Let give them some time to perform".
Meanwhile, on the opposition party in the state, the PDP Chairman said: "What they are seeing here today should be a pointer to them that PDP in Delta State remains strong and united. They should know by now that PDP in Delta remains a very strong political machine. Therefore, I want to tell them to get out of the way as 2023 approaches", Barr. Esiso, warned.