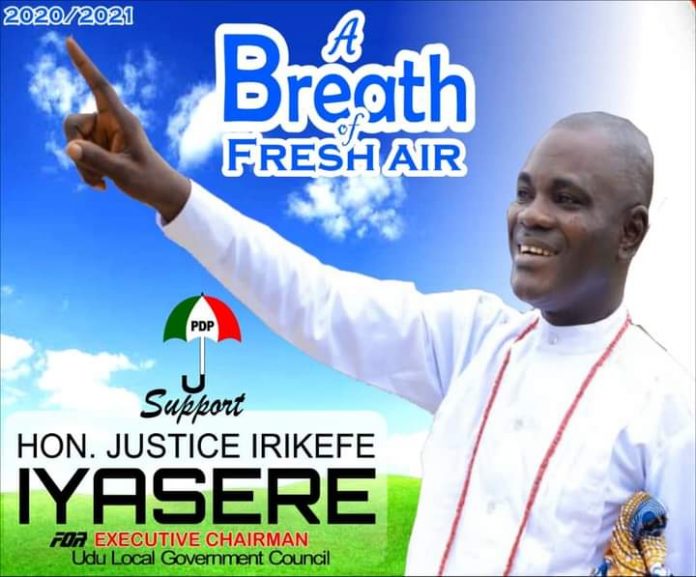 Vice Chairman of Udu local government council and frontline contender for the position of Executive Chairman of the Council in the forthcoming LG polls in Delta State, Hon Justice Irikefe Iyasere has reassured the good people of Udu of his determination to end the chaotic traffic situations at Ubogo and Jigbale markets within one week in office.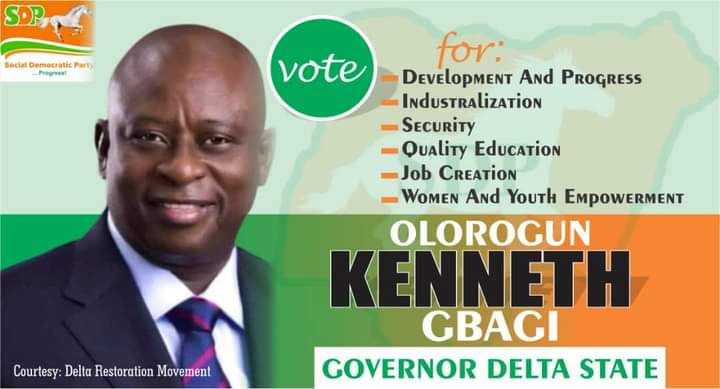 Hon Iyasere made the promise at the official declaration of his intention to run for the exalted Chairmanship office in the 2021 LG elections.
Declaring his intention before an enthusiastic crowd of supporters and community leaders at the Egini Community Town hall, Hon Justice Iyasere disclosed that he was in the race to make the difference by creating positive impact and making incontrovertible legacy within the next three years.
He promised to ensure four legacy projects were completed within the first year in office so that the Governor, His Excellency, Dr. Ifeanyi Okowa, could come to Udu to commission and inaugurate those evidence of incredible performance with or without allocations from Abuja.
According to Justice Iyasere, ''Good and visionary leaders distinguished themselves in office at tough and difficult times of financial draught. There is a proverb in Urhobo which says that a good workman and expert in craftsmanship is identified by making the most out of a crooked and twisted material. ''Urhe rẹ ogugule, e vwo vughe ọwena''. I will eliminate the chaotic traffic situations at Ubogo and Jigbale markets within my first one week in office. I will constitute the Udu Traffic Committee, Udu Environmental task force and Udu Revenue Marshall to help drive the various aspects and focus of my administration as soon as I am inaugurated as Chairman of Udu LGC. I will ensure legacy projects that will outlive me in office are executed to the delight, progress and prosperity of Udu LGC'', Iyasere declared to the delight of the mammoth crowd in the townhall.
He gave the example of the Udu PDP LGA Chairman, Rt Hon David Siloko, who, in a matter of few months into his leadership of the party, has initiated moves towards building a party secretariat for Udu.
''As we speak, Hon David Siloko has secured a parcel of land duly paid for and very shortly, the project would be executed and completed before his four year tenure ends. That is evidence of visionary leadership. That is what I will do as Council Chairman'', Iyasere declared, paying glowing tributes to Siloko for his vision and determination to leave a legacy as party Chairman.