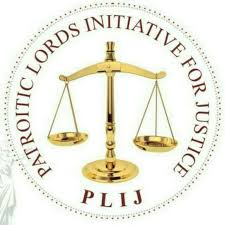 Patriotic Lords Initiative for Justice, (PLIJ) Edo state chapter, a non governmental organization, has appealed to Nigerians not to sell their votes as they prepare for the 2023 general elections in our dear country, Nigeria.
The humanitarian group that seeks to promote equity, justice and fairness made the call in Benin City, the Edo State capital recently.
The group said that the time has come for Nigerians to awake to their civic responsibilities and stand for their rights by voting the candidates of their choice whom they believe, based on their track records would serve the interest of their immediate community and the country at large.
Who will also dedicate themselves to fight insecurity and injustice that is rocking the very foundation of our beloved country.
The organization emphasized further that we must endeavor to elect leaders who will build and restore social economic prowess of our great country.
PLIJ Edo chapter noted that Nigerians are facing hardship currently, and it is pertinent for us as a people to have a rethink and vote only for persons who can bring about a positive turn around for the betterment of everyone based on their previous track records and integrity.