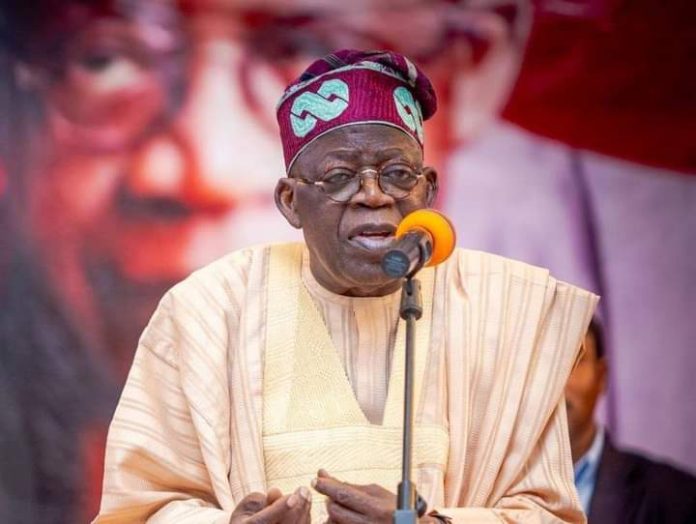 President Bola Ahmed Tinubu, has announced a 25 per cent increase in the minimum wage for low-level workers for the next six months.
The president made the disclosure on Sunday October 1st 2023, in his nationwide broadcast speech at this year's Independence Day.
According to him his administration is introducing a provisional wage increment to enhance the federal minimum wage without causing undue inflation.
The president said that the average low-grade worker would receive an additional N25, 000 per month for the next six month.
Speaking on plans by his government to cushion the effect of the subsidy removal, he said; 'My government is doing all that it can to ease the load. I will now outline the path we are taking to relieve the stress on our families and households.
"We have embarked on several public sector reforms to stabilize the economy, direct fiscal and monetary policy to fight inflation, encourage production, ensure the security of lives and property and lend more support to the poor and the vulnerable.
"Based on our talks with labour, business and other stakeholders, we are introducing a provisional wage increment to enhance the federal minimum wage without causing undue inflation. For the next six months, the average low-grade worker shall receive an additional Twenty-Five Thousand naira per month.
"To ensure better grassroots development, we set up an Infrastructure Support Fund for states to invest in critical areas. States have already received funds to provide relief packages against the impact of rising food and other prices.
"Making the economy more robust by lowering transport costs will be key. In this regard, we have opened a new chapter in public transportation through the deployment of cheaper, safer Compressed Natural Gas (CNG) buses across the nation. These buses will operate at a fraction of current fuel prices, positively affecting transport fares.
"New CNG conversions kits will start coming in very soon as all hands are on deck to fast track the usually lengthy procurement process. We are also setting up training facilities and workshops across the nation to train and provide new opportunities for transport operators and entrepreneurs. This is a groundbreaking moment where, as a nation, we embrace more efficient means to power our economy. In making this change, we also make history.
"I pledged a thorough housecleaning of the den of malfeasance the CBN had become. That housecleaning is well underway. A new leadership for the Central Bank has been constituted. Also, my special investigator will soon present his findings on past lapses and how to prevent similar reoccurrences. Henceforth, monetary policy shall be for the benefit of all and not the exclusive province of the powerful and wealthy.
"Wise tax policy is essential to economic fairness and development. I have inaugurated a Committee on Tax Reforms to improve the efficiency of tax administration in the country and address fiscal policies that are unfair or hinder the business environment and slow our growth.
"To boost employment and urban incomes, we are providing investment funding for enterprises with great potential. Similarly, we are increasing investment in micro, small and medium-sized enterprises.
"Commencing this month, the social safety net is being extended through the expansion of cash transfer programs to an additional 15 million vulnerable households.
"My administration shall always accord the highest priority to the safety of the people. Inter-Service collaboration and intelligence sharing have been enhanced. Our Service Chiefs have been tasked with the vital responsibility of rebuilding the capacities of our security services".