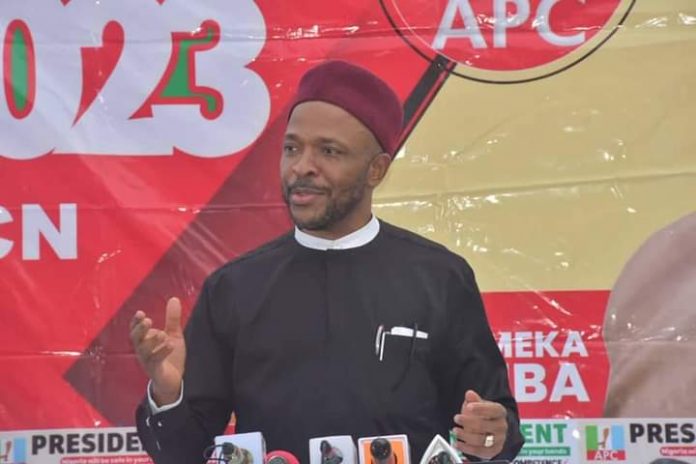 The Minister of State for Education,  Mr. Chukwuemeka Nwajiuba, has raised concerns about the prolonged industrial dispute between the Academic Staff Union of Universities (ASUU) and government.
The Minister who spoke in Abuja, urged the Education body to reconsider their stance as the impact of their action is affecting the students negatively.
According to Mr. Nwajiuba, it is impracticable for an employee to always dictate to the employer how he is to be paid saying they have agreed to all the demands of ASUU but will pay them when the nation earns and as such, they should return to classes so that the students can go back to school.
The Minister of State decried the situation, saying it is unfair for children to miss the opportunity of their own time because there is a time frame for growth and the children cannot wait.
He however gave financial autonomy as the only possible solution to ending the incessant strikes by ASUU noting that the impact of ASUU strike is really biting hard on Nigeria students and that the federal government had continued to appeal to ASUU to seek redress to its means of payment on Integrated Personnel and Payroll System (IPPIS) rather than the University Transparency and Accountability Solution (UTAS) to no avail.
The Minister of State for Education, implored the union to reconsider its stance as they can achieve all their desires without going on strike and wondered why other universities not owned by the Federal government are also on strike as they are not captured in the government's pay roll which has remained the cause of the strike.