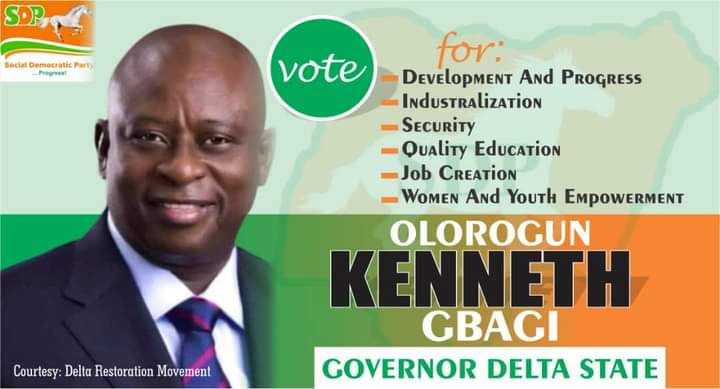 "The family of a 27-year-old victi, Benson Obodeh, has narrated how members of the defunct Special Anti-Robbery Squad (SARS), following the orders of a former Lagos Chief Superintendent of Police, Abba Kyari, went from Lagos to Edo to kill him.
According to the family, Obodeh was kidnapped in his home in Edo on May 21, 2015, by the SARS officers, who not only killed the deceased but also stole his money and dumped his corpse in a morgue.
The four police officers, Adeleke Adedeji, Abena John, Oniyo Musa, and Henry Shobowale, had arrested Obodeh in connection with a fairly-used Peugeot 306 car, which was imported to Nigeria from Italy and given to him by a woman identified as Favour, who needed a buyer for the car.
Sources said the officers, following the orders Kyari, tracked Obodeh to Benin through a mobile phone which belonged to his mechanic.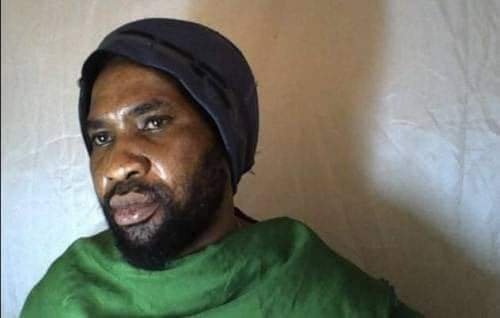 His brother, Solomon, said, "The police came to my brother's place at Urora in Benin city at night to arrest him but they didn't meet him at home. While he was sweeping our sister's compound the next morning, he got a call and was told that the police came to look for him and had arrested his landlord because they didn't see him.
""He wondered why the police came looking for him and headed down to his place immediately. When he got home, the policemen pounced on him, harassed and battered him, and arrested him. My sister was alerted and she went there and called me on the phone. While she was talking to me, one of the policemen collected the phone from her on the grounds that she didn't have the right to talk while they (policemen) were there.
"The SARS officers took my brother and the seized Peugeot 306 to the Police Headquarters in Benin City. I advised my sister to follow them, so it wouldn't be a case of unknown policemen, and she followed. When they got to the headquarters, they immediately took Benson to the back of their office and tortured him. When my sister tried to intervene, a police officer threatened to kill her. She went to get a lawyer but when she returned, she couldn't find the policemen. That was when the search for Benson began."
The police had earlier denied arresting Benson Obodeh and claimed they didn't have his name in their records.
However, his neighbours and landlord who were initially arrested in lieu of Obodeh said they saw him when he was brought to the Edo State Police Headquarters.
According to the landlord, the policemen tied Obodeh's hands and legs to a stake, placed cement blocks on his back and beat him with various weapons. He said even if Obodeh had survived the beatings, he would have been useless.
The landlord and other tenants were later released on N100, 000 bail despite committing no offence.
Solomon continued, "The police told us he was in Abuja with the Federal SARS, but when we went there, we didn't find him. They also said he was taken to Port Harcourt in Rivers state and I went there in search of him but he wasn't there too. At another time they told us he was at Ikoyi prison in Lagos, I went there and didn't find him. Then they said he was at Kirikiri prison, I also went there but never found my brother."
Solomon said he has, however, able to get some journalists involved in the search, a move which later led to the discovery of how his brother was murdered by the four SARS officers from Lagos and another police officer in Benin.
He said: "At that time, we reached out to the then Inspector General of Police, Solomon Arase (now retired). It was Arase who directed the then Commissioner of Police in Lagos, Fatai Owoseni (now retired), who later ordered the Special Anti-Robbery Squad (SARS) to give clarification on what really happened to my brother. This happened in July 2015. It was the Second-in-Command at SARS, Ikeja, at the time that told the Lagos Commissioner of Police that Benson died while being tortured by the SARS officers in Benin City.
"The police had made a false claim that he was an armed robber; that he was involved in armed robbery. We wondered how he would have been involved in that because he drove himself to his house when he found out that the police were looking for him. There was no evidence on the ground to show that he was involved in armed robbery.
"They said a car was stolen. But when we saw the police report, we found out that it was full of abnormalities. They were trying to cover up the crime that had been committed. Assuming that he was an armed robber, why was it difficult for the police to let the family know that they had killed him? He wasn't killed in a shootout. He surrendered himself to the police and he was killed at the police headquarters.
"The landlord had said that even if Benson had survived the torture, he would have been a vegetable because of the level of beating he received. "Unfortunately, my brother didn't make it. The police didn't tell us where his body was; it was after 63 days that I found out that my brother had died. We searched for him for over two months and the police refused to tell us where he was, unknown to us that they had killed him and dumped his body at the central hospital morgue in Benin City."
Benson Obodeh's corpse was registered at the hospital with a false name, "Benson Agu", and was labelled as a gunshot victim.
Inside sources within the police had revealed to Sahara Reporters that during the torture, the officers, who knew Benson Obodeh was about to die, collected the keys to his home, took his car, and the N200,000 which his brother-in-law had given to him to deposit in the bank on the morning he was arrested.
Further investigations showed that the SARS officers also stole Benson's ATM card, requested the pin from him, and withdrew a total of N330,000 from the 332,000 that was in his bank account.
They were, however, arrested and in detention but escaped during the Benin jailbreak that occurred in 2020."
Source: Saharareporters