Facts have emerged on what transpired between the Federal Road Safety Corp (FRSC), official, one Mr. C.U. Mgbede and the truck driver on Wednesday in Asaba, Delta State.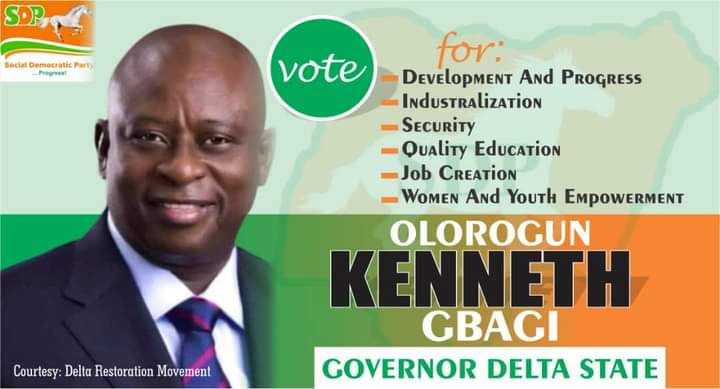 As against the rumour that he was "Push down", by the Road Safety official, the state Command disclosed that the driver in a bid to escape from the law, fell by himself to attract sympathizers.
In a telephone conversation Thursday, the Head of Operation, Mr. Bakare Fatai Adesina, told The Story, that the truck driver was actually flanked down by his men along Asaba-Onitsha route.
Hear him: "The people that arrested that vehicle; they were along Asaba-Onitsha route. The incidence happened along Onitsha-Benin route. Something supposed to come to your mind with that. The driver of that vehicle was flanked down for not using seatbelt and ticket was issued.
"And he wasn't able to produce driver's license or the vehicle papers. When a ticket is written and you are unable to produce any of these things, the implication is that your vehicle is impounded, the vehicle will be taken to the office, which we did.
"You know that a vehicle that is along Asaba-Onitsha route, you will have to turn before you get to Asaba, which he did. So, when he got to the front of FRSC office, he changed his mind and zoomed off and he was running away".
He recall four cases in which their personnel were pushed down and the accused zoomed off on a high speed.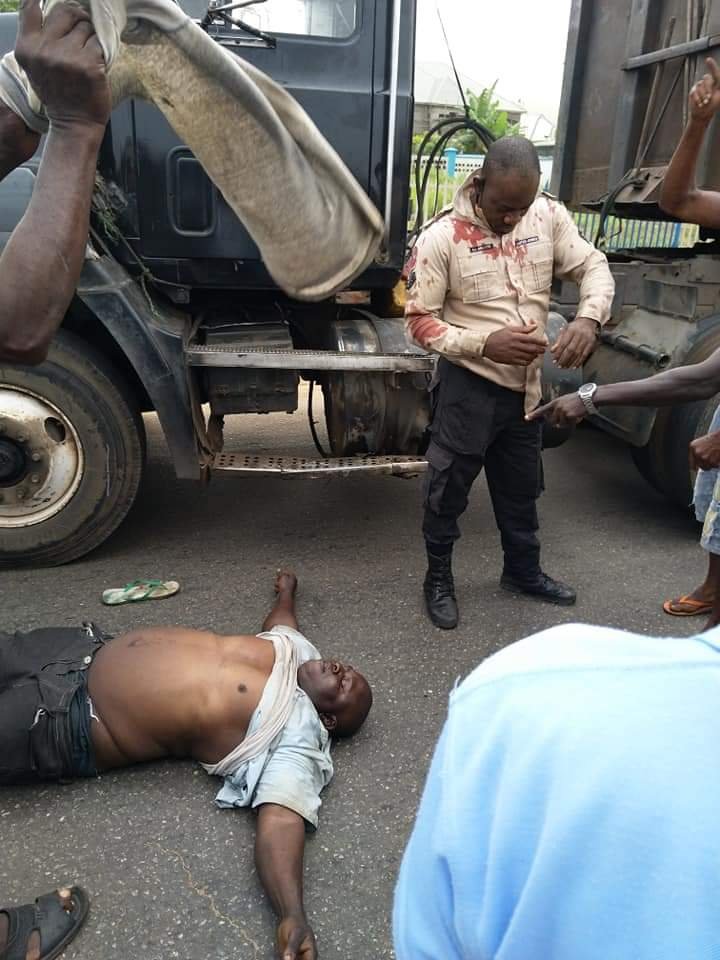 "You and I knows when a vehicle is running away with you, you will be looking for one or two ways of stopping that vehicle. The boy succeeded in stopping that vehicle almost very close to Oshimili south Secretariat. Why this was going on, he was calling the other team members that put him in the vehicle.
"After receiving calls that the driver was already running away, the next thing was for them to start chasing him with their vehicle and be tracing him but the boy has succeeded in parking him and so argument ensued inside the vehicle. So, when this driver sighted the car that impounded his vehicle, he wanted to escape.
"He attempted to escape and he fell, after falling, he pretended as if he fainted. The tout around that area, decended heavily on our own, inflicted so much injury on him, bleeding profusely. Already, the driver has pretended as if he is dying. So, the team that was coming to rescue that boy did not have any other option than to take the two of them to the hospital.
"And when they took them to the hospital, they were extensively treated. Our own boy was released around 11:00pm in the hospital, while himself was released very early this morning. The case is presently with the police.
"Even yesterday while he was going, can you believe that same person that have pretended to have died was even pleading that he will give them money that they should please allow this case to go that he will come down from their vehicle. That was somebody that was dying", he narrated.
He called on journalist to always verify their report before going on air as the office is open to clear grey areas, stressing that the driver was not pushed out of the vehicle.
He maintained that FRSC remains a civil organization that is ready to collaborate with journalists rather than base their reports on hearsay.
It would be recall that an official of the Federal Road Safety Corp, led by one Mr. Eneche popularly called Biggy, was accused of pushing a truck driver down.