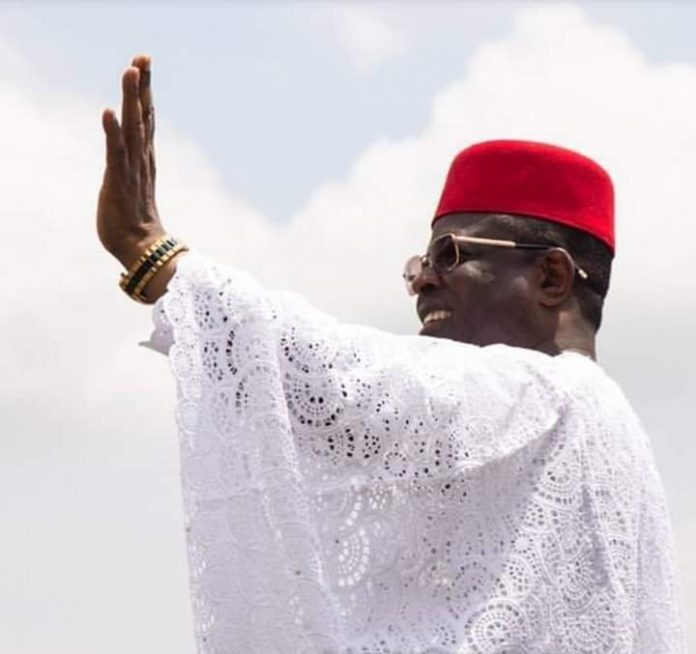 There was another massive commendation on the Governor of Ebonyi State, Engr. David Nweze Umahi on Sunday afternoon as he completed a Fifth Flyover in Ebonyi State.
The latest Flyover named after an Oil Magnet, Prince Arthur Eze is carefully installed in the hearth of Abaomege, Onicha Council Area.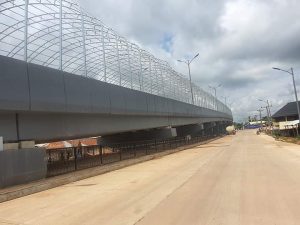 The flyover has, without doubt, facelifted Abaomege and added her as one of the major cities in Ebonyi State, as the people of Abaomege took time to pour encomium on the governor, stating that their community has been blessed through the "Divine Mandate Governor".
 Mr Omengboji noted that the location was hitherto impassable and many have avoided the use of the road because of its dilapidated nature.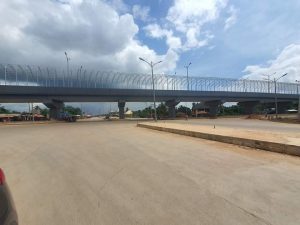 Mr Ifeanyi, a motorcyclist, explained that activities have picked up in the community and he can now feed his family through his business even Motorcyclist in the community is full of praise on the Governor as they explained that farmers now easily patronize them to move their farm produce from one location to the other, mostly from Abaomege to Abakaliki from where they plan to export it to outside the state after the lockdown.
So far, the 4 other completed flyovers include; Akanu Ibiam Flyover, Offia Nwali Flyover, President Muhammad Buhari Flyover/ Tunnel and St. Margaret Umahi Flyover.
The four ongoing flyovers are located at  Nkalagu, Ezzamgo and Uburu.
Before now, these locations were flyovers have been constructed have witnessed accidents and traffic congestion. 
The construction of the flyovers in the state is part of the effort of the Governor to upgrade the state to a city, not just a city but to put the state on top when beautiful, secured and economically viable states are ranked.
Knowing that Ebonyi State is now welcoming investors and immigrants who are in search of greener pastures, the governor foresaw that they is a likelihood of high traffic congestion in the state if the solution is not provided ahead of time, so, he immediately embarked on the construction of the flyovers which its result are too numerous to mention.
Again, the government considers the easy transportation of farm produces from rural areas to urban. He gave attention to this because he is interested in ensuring that bad roads will not hinder the growth of Ebonyi State on its Agricultural output ranking.
Governor Umahi equally considered the persistent road accident that occurred in some of the locations. This made him think of the construction of Pedestrian crossing and the flyovers.