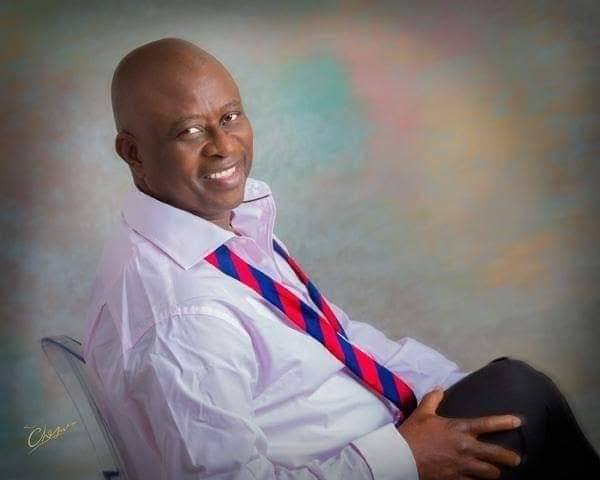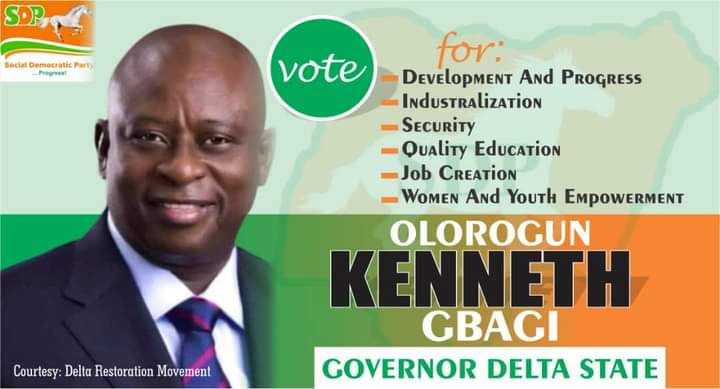 Ahead of the Delta State governorship election, more great testimonies have continued to roll in for the leading governorship aspirant, Olorogun Barr. Kenneth Gbagi, former minister of education.
This is coming shortly after Zik Gbemre, shared a mind-blowing testimonies of the guber aspirant whom he said posseses a strong character, respect, with no rival and has the political will to transform the state.
According to Mr. Amos Nyewven Okpobe, an indigene of Iwhrekan town in Ugheli south local government area of the state, while sharing his view, hinted that Olorogun Barr. Kenneth Gbagi, is the most kind man he has known in recent years.
He noted that he has a contrary view about him (Gbagi), until he became close, an encounter that changed his orientation about the philanthropist, "I have always think he is not a good man until I get to know him".
Hear him: "By my personal experiences with him, I am convinced that if Olorogun Barr. Kenneth Gbagi is given the opportunity to govern Delta State, he will impact the life of Deltans positively.
"I am not surprised at all about all the fabricated lies against him, worse still by our own UHROBO people, that also fulfill the prophetic word that "A PROPHET IS NOT HONORED BY HIS OWN PEOPLE,".
"However, the truth is that, Deltans all loved Olorogun Bar Kenneth Gbagi except the JUDAS among the Uhrobos especially the DC23 agenda promoters who never wanted the good of Deltans.
"Note that Olorogun Barr. Kenneth Gbagi is the only proper UHROBO man to become the governor of Delta State since the beginning of democracy. If God has anointed him there is nothing anybody or group of people can do to stop him.
"Some few days ago, I was inside a tricycle ( keke) and i listen to an Igbo man saying that the only credible, eligible and experienced politician who can return Delta State to her old glory and move Delta State forward is Gbagi.
"I was curious, so I ask why, the man said and I quote" I have been in warri for about twenty years now and I can tell you that all past governors in this state are here to enrich themselves without no plans to develop the state.
"Take for example, none of them have investment in the state, and also they are all answerable to their godfather IBORI, I can tell you that the only person who will not be answerable to anyone is Gbagi, he has his own money, so he is not looking for government money.
"The only problem uhrobo people have is that they are betrayal, the only eligible candidate for the governor of Delta State is Gbagi".end of quotes.
"I said to myself if an Igbo man kwons this facts, then, it does not matter what our own uhrobo people think. The truth is that, with Olorogun Bar Kenneth Gbagi,.as the executive Governor of Delta State, we stand a better chance to improve our standard of living. It is time to act wisely my people of Delta State", he stressed.