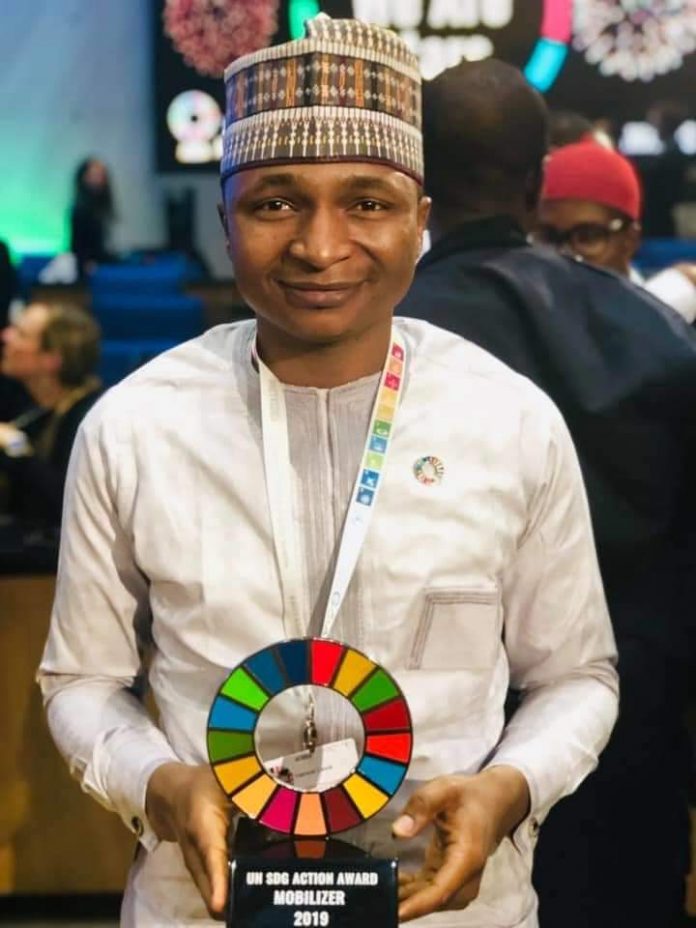 A group known as Not Too Young To Lead Initiative, has picked an Internationally recognized Youth activist, the Chief Executive Officer (CEO), of Connected Development (CODE), Mr. Hamzat Lawal, as member of the Advisory Board.
Mr. Lawal, is also the Initiator of 'Follow the Money' a grassroots movement which uses data to hold government accountable, demanding action from government agencies, Mr Hamzat Lawal.
In his acceptance speech, the United Nations (UN), Sustainable Development Goals (SDGs), Ambassador, appreciated the group and promised to share his years of working experience with the group.
His statement read, "It is with great pleasure I received the news to be part of your organization as a Board member and I happily accept this ofter with great excitement.
"As a Board member, I am excited to share my many years of working experience with your organization, bring a much needed perspective and ideas to the organization work process, keep track of the big picture in the organization and also address issues of concern and advise the organization on development strategies that would bring growth and great impact".
Mr. Lawal, is a co-convener of the Not Too Young To Run movement, a Nigerian Youth movement whose support for young people's right to run for political offices saw the reduction in the age limit for electable offices.
He is a recipient of many awards including the prestigious 'One Africa Award', '100 Most Influential in Digital Government' and the 'African Economic Merit Award' among many others, he is well traveled.