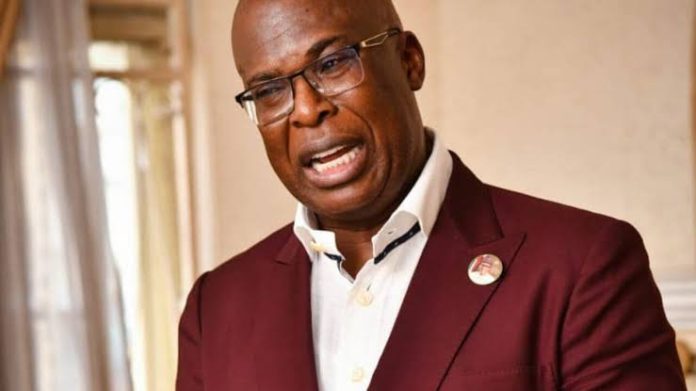 Director of Media, Bayelsa chapter of All Progressives Congress (APC) Campaign Council, Mr Terry Tukuwei has been declared missing for over 10 hours after he reportedly got involved in a boat mishap while travelling from Nembe Town to Okoroba Community in Nembe local government area for the party's governorship campaign.
According to eyewitness accounts, Mr. Tukuwei and two other journalists were onboard a speedboat conveying the medical team of the campaign when driver lost control as a result of turbulence created by waves and capsized at about 1 pm on Wednesday along the Nembe Creek leading to Okoroba.
A journalist who was part of the trip and pleaded anonymity, said that some speedboats conveying journalists, protocol, security and medical team, including the one conveying Mr Tukuwei had left Nembe to Okoroba as advance team to prepare the venue for the arrival of the governorship candidate of the APC, Chief Timipre Sylva when the incident occured.
According to him, all the occupants of the speedboat, including Mr Tukuwei, wore life jackets but regrettably, all the occupants of the ill-fated speedboat were rescued by the convoy of the governorship candidate, except for media director who is yet to be accounted for.
He said; "We all boarded separate speedboats from Nembe. When we got to Okoroba, we waited for some hours but the government candidate did not show up.
"Ordinarily, we felt they had brief stop along the way, so waited. Only for them to come later to inform us that the boat conveying the media director capsized and his body is yet to be found.
"According to the story, because the life jacket was too small for Tukuwei, he failed to buckle it. And that may have been the reason why he drowned.
"I tend to believe this story because every other passenger on the boat survived except for Tukuwei."