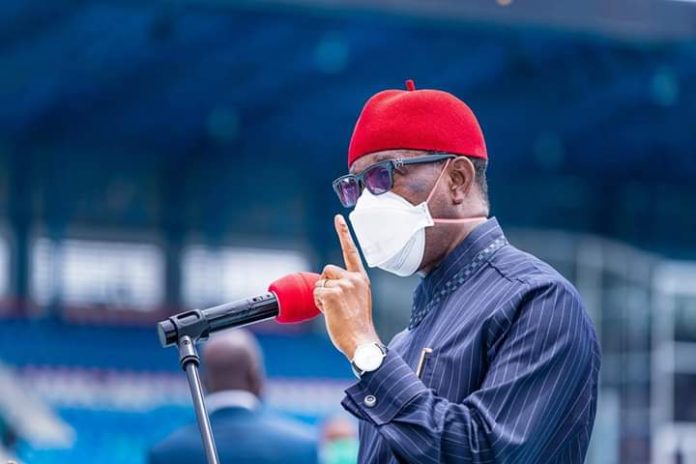 … He Is A Miscreant, That Person Is Certainly Not A Civil Servant. It Is A Proposal, Says Okowa's Spokesperson
The recent meeting by the Delta State governor, Dr. Ifeanyi Okowa and the leadership of the Nigeria Labour Congress (NLC), wherein it was agreed that Civil Servants on salary grade levels 7 and 17 should revert to the old wage in the meantime, has generated mixed feelings among Deltans.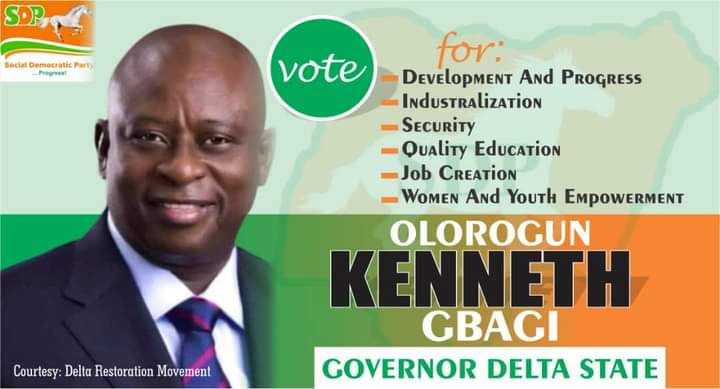 Speaking with The Story, on Sunday 19th July 2020, the Coordinator of a pressure group, Deltans Lives Matter, Comrade Christian Moses Abeh, called for the immediate resignation of the State governor.
Comrade Abeh, alleged that the Okowa-led administration rules the state with lies and deceit just as he tagged the State House of Assembly as a "Rubber Stamp", who have allegedly failed Deltans in their oversight functions.
He bereted the governor over his alleged inability to fumigate public places to avoid further spread of Covid-19 across the state even as he alleged further that the unemployed populace were plugged into hunger during the lockdown.
According to him, the federal government allocation to the state is high, yet nothing to show for it in terms of Infrastructural development compared to what other states with low allocations have done for their citizens.
His words: "Following the recent salary reduction of elected and appointed officials coupled with the non payment of the increased minimum wage to civil servants of grade level 7-17, it is very important and necessary for Dr Ifeanyi Okowa to resign as the Governor of Delta State. 
"He is ruling the state with lies and deceit despite the love we had for him. The entire State was praying for his quick recovery from the self-imposed Covid-19 illness of his family members and that of his tribesmen in government only for him to recover and slam us with unnecessary property tax and salary cuts. 
"How can a sane mind believe that he was infected with Covid-19 when he is the only medical doctor Governor in Nigeria, and also lockdown the entire State for thirty days without making provision for the citizens and residents of the State. 
"He couldn't fumigate public places and made no provision for the unemployed populace against hunger but quick to look for avenue to make money from the pandemic for himself. Governor Ifeanyi Okowa should give account of what he has spent on the issue of Covid-19 and also account for his stewardship from 2019 May to date. 
"How can the Governor be ruling us as if we are slaves and nobody is talking including the rubber-stamp House of Assembly members we have. The current State Assembly is worse than a tissue paper, very quick to approve loans and other matters that will be beneficial to only them but will turn blind eyes to the Governor's high-handedness, abuse of Office and insincerity. 
"Go to Ebonyi, Cross River or Rivers States and see what their Governors are doing for the well-being of their people, yet Delta Governor is looking for means to enrich himself and kinsmen. Governor Ifeanyi Okowa is a monumental failure and should resign for his incompetency immediately. 
"He has nothing to offer than hardship and deceit, he is telling deltans that himself, his Deputy and House Speaker will cut their salaries as if they are living on salaries, and the compromised Labour Leaders in the State accepted such rubbish against their own people because of crumbs and unnecessary fear. 
"Despite our State receiving the highest monthly allocation and generating money more than Cross River, Ebonyi, Oyo, Adamawa and so many States in the Country our heartless Governor is slamming us with hardship yet no meaningful developmental project or policy that will better the lives of deltans for these monies he has received than substandard jobs executed by husband and wife investment companies. 
"The Governor should tell us our state of finance now so that we will know how rich or broke our State is and equally know why we are broke", Abeh, added.
In his swift response, the Chief Press Secretary (CPS), to the governor, Olisa Ifeajika, said "who is he that he on what capacity can he do that? You journalists caused this problem, who is he that you are dignifying him that one miscreant say Okowa, should to resign. You are in this state has the salary of anybody been cut?
"To your knowledge, has the salary of anybody been cut? Ask Civil servants, has the salary of anybody been cut? Ask Civil servants because that person is certainly not a civil servant. You are a journalist, you are supposed to be teaching people, that is why you are a corrective agent not to be listening to any miscreant for news. I have been telling some of you people, you need to be enlightened so you serve the public well.
"That was only a proposal, you are a journalist. That was only a proposal, it has not been implemented for God sake. It has not been effected", Olisa Ifeajika, said.