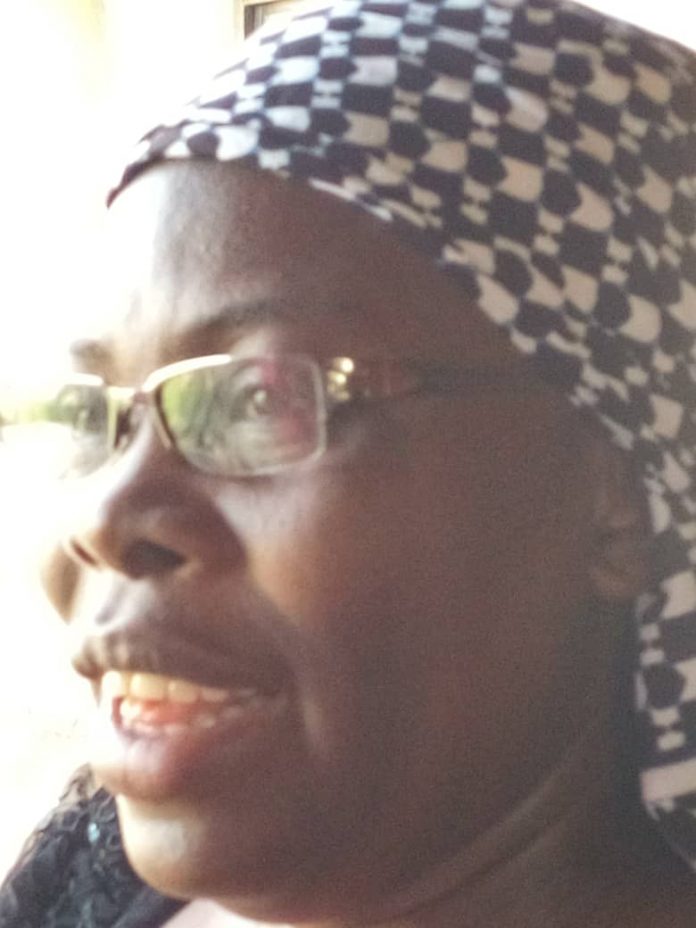 Preamble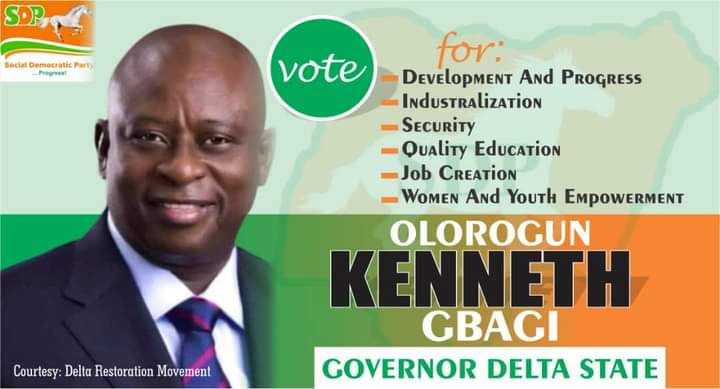 Today, 5th September, 2020 marks another great, epochal and historical day in the life of the entire family of Chief and Mrs Eze Chukwuemeka Eze as their matriarch and unifying force, Evangelist Mrs. Ada Chioma Henrietta Eze celebrates another birthday of God's grace and mercy.
This treatise is to honour and celebrate my wife of over 28years on her birthday through whom, God has blessed me with six wonderful and unique children, five graduates with the last child about to gain admission to the University. She stands out as the embodiment of true womanhood & true definition of a virtuous Woman as explained in the Holy Book, Proverbs Chaoter 31.
Who Is Evang. Ada Chioma Eze?
Mrs. Ada Chioma Eze, formerly Miss Henrietta Ada Nwaorgu of Ngor-Okpala in Imo State, first daughter to late Pa Paulinus Nwaorgu and late Mrs. Celine Ada Nwaorgu. She is the third child of a family of nine with a renowned Physician, Prof. O.G.B. Nwaorgu of ENT Department, UCH Ibadan, and Romanus Nwaorgu, a retired senior Customs Officer, as brothers. She started her educational career at Umuodage Ntu Primary School from 1970 to 1976 and thereafter attended Amala/Ntu Secondary School from 1976 to 1981. Both schools are located in Ngor Nkpala Local Government Area of Imo State.
From 1981 to 1983 Ada attended the famous Federal Government Girls College (FGGC), Owerri, where she did her Higher School Certificate, which qualified her for direct entry admission into the famous Alvan Ikoku College of Education, Owerri, and University of Calabar in 1985. She however preferred the University of Calabar, where she read History and graduated in 1988. Mrs. Eze did the compulsory National Youth Service (NYSC) with the Ministry of Sports in Rivers State. In 2006, this Amazon obtained her Master's in Public Administration (MPA) degree from Federal University of Technology, Yola, Adamawa State.
Her Impact in My Life So Far:
With the help of this true gift from God, I was able to manage the UNICAL Football Team to become the champion of the maiden edition of the NFA/Pepsi Cola Football Tournament amongst Higher Institutions in Nigeria in 1987. As a result of that feat, I was awarded scholarship with the rest of the players to complete our education in the University.
In 1987, Ada assisted me to organise the first Sports Honours Nite ever in UNICAL where prominent sports sponsors like Alhaji G.NA . Hamza, Chief M.K.O Abiola and Chief Emmanuel Iwanyanwu were honoured.
On completion of her youth service in Port Harcourt in 1989, she joined me in Yola the State capital of the defunct Gongola State, where I was posted for the same exercise. Again, this angel assisted me to become the Most Outstanding Corps Member in the State and the first Corps Member in Nigeria to have served the nation without receiving the normal allowances paid to NYSC members, as I donated mine for the development of my host community.
Alh. Muhammad Inwua Mo-Allayidi the Waziri Jimeta who was my immediate boss during my NYSC days testified in his Face Book page recently thus, "Chief Eze is among the Igbos that one could recommend for national position in Nigeria. He has a good character that I noticed during his NYSC days. He served as Co-Liason officer in Yola Local Government. He spent most of his stipend allowances on community projects".
We stayed back in Yola after my youth service and by the grace of God were able to complete the traditional marriage rites of her people. We were thereafter formally wedded by the then Rev. Ignatius Kagama (now Arch Bishop Kagama in charge of Abuja Diocese of the Catholic Church) at St. Theresa Cathedral, Yola, on 23rd May 1992.
With her assistance, we established a sports company, Eze Continental Sports Ltd., through which we donated several cups for competitions and made our names household in the entire Adamawa State. Regrettably, after several years in Yola, we were forced to leave and return to the South about seven years ago due to the menace of Boko Haram insurgents.
Today, we are blessed with six wonderful children, five out of the university while the last aged seventeen is set to enter into the university by October, 2020 all things being equal.
Mrs. Ada C.H. Eze was born under the Virgo Astrology sign of August 23 – September 22. When I wanted to write on this wonderful woman, I looked through her Horoscope star and it seems that those that drafted it had her in mind: "Analytical. Observant, Helpful, Reliable and Precise." These are truly the characteristics of this epitome of true womanhood. Read through the Virgo Sign and you will be reading about Mrs. Ada Eze.
More Facts about Mrs Ada Eze:
According to Proverbs Chapter 31 verse 24, "She maketh fine linen and selleth it; and delievereth girdles unto the merchant," I left our family business to her to run while I pursued my political career outside Adamawa State and she did improve so much on it that people wondered what exactly I was doing when I was in charge.
In line with Proverbs Chapter 31 verse 20, "She strectcheth out her hand to the poor, yea, she reacheth forth her hands to the needy," she founded the Compassionate Ministry through which she shares to the needy the goods that come her way. A devout Christian who loves God and is committed to live out the tenets of laws of God and work hard to inculcate her beliefs in her children and the rest of her family, Mrs. Ada Eze was formerly the Public Relations Officer of the Women Fellowship of Redeemed Peoples Mission, Yola District, as well as the Drama Producer/Director of the same church from 2009 to 2011. Currently an Evangelist and two-time visitor to Jerusalem on pilgrimage courtesy of Adamawa and Rivers State Governments established the Compassionate Ministries as a vehicle for her to spread the gospel and bring succour to God's children with more attention to the poor and under privileged. Her unfulfilled desire is to wax and launch a Christian gospel musical album to enable her reach the wider public about the love of God to mankind.
According to Chapter 31 verse 26, "She openeth her mouth with wisdom; and in her tongue is the law of kindness," my beloved wife stands as my most outstanding critic as she takes time to criticise any of my works or conducts that does not meet her high standards as she believes in excellence.
How Her Children And Sisters Think About Her:
(1)
In line with Proverbs 31 verse 31, "Give her of the fruit of her hands; and let her own works praise her in the gates"; and according to Pharmacist Nnenna Eunice Eze one of her fruits and her third daughter, "You wonder why my kind is rare? She brought me up in the best way she could, she nurtured me in such a way that I would never have a cause to struggle. The 5th of September is your day my precious mum , you're a blessing to me and the world at large. Honestly I can't explain how much I love you but have it in mind that I can do absolutely anything for you because you deserve the best. Happy Birthday my Icon" – Pharmacist Eunice Eze her third daughter.
(2)
"Happy birthday MUM. May the Lord keep blessing and enriching you. May He keep u to keep enjoying the fruits of your labour . may u be enriched with good health and long life. Happy birthday and many more years"…- Chioma her namesake and daughter.
(3)
To Monica Ada Eze a respected and reputable Media Chief, PARAGON OF GOD'S NATURAL DIVINE PERFECTION
My virtuous quintessential Amazon,you are a true definition of a fearless passionate humanitarian builder whose love for the word of God hasn't for a day waxed cold.
Your consistency and zeal for uprightness has injected into me the true essence of life,which is knowing God and showing love and care to all people.
In my toughest & cloudiest moments your words of wisdom I digest to strengthen me on the journey of life and never have those words failed me.
You are my tonic of true joy, laughter, peace, satisfaction,hope,succour and liberation from difficulties, confusion and burden.
Years have gone by and in all honesty you have remained an anchor of strength to my achievements and growth, more years shall come and in return your impacts in my life and in the family you have upheld till this moment shall bring into action the luxury you rightly deserve.
Dearest mother,as you add another year I want you to know that I deeply love you and appreciate all the  sacrifices you have made to ensure my siblings and I become the best footprint to humanity.
May our great God continue to flourish your life with his love, favour,wisdom, Mercy,protection,and power to continue to abide in him for his glory in Jesus name…. Amen.
Happy birthday mother.
Your Daughter,
Monica Ada Chidinma Eze.."
(4)
To Chinyere Celine Eze a motivational Speaker, her second daughter whom she calls her mother as she was named after her late mother, Madam Celine Adama Nwaorgu, "Happy birthday Mama. I pray all your heart desires be granted and may God keep you in good health in Jesus name. Amen..enjoy the rest of your day Mama".
(5)
To her son, Kelechi Eze a Computer Scientist, "My mother is an outspoken and fearless woman who only fears God and stands by the truth always. She loves and supports me in my career. Happy birthday mum".
(6)
"Happy Birthday to the best mother in the world. You brought me into this world and you've taken care of me since birth, through hard times you never abandoned any one of us, you've been a blessing to every member of this family, you put smiles on the faces of the sad ones, you've done a lot for many people outside and even and God's blessings will never cease upon your life.
Thank you so much for everything you've done for me and my sister's and brother, we appreciate you mum.
I wish you long life and good health, may you live long to see your great grand children in Jesus name.
Happy Birthday once again, I love you ❤️" Grace Eze is her last daughter.
(6)
Because thou  hast made the Lord, which is my refuge, even the most high thy habitation there shall no evil befall thee, neither shall any plague come nigh thy dwelling. For he shall give his angels charge over there to keep thee in all thy ways happy birthday to a woundful e of God. Adeem u are loved – Mary Joan Agharanya her junior sister.
(7)
"Happy birthday to you my best junior sister, wishing you many more happy returns of good health and long life stay safe. – Madam Stella Njoku.
(8)
Adeem you have been a source of blessing to the whole of P N Nwaorgu  and the Eze dynasty. When our mother died,you became a mother and at the same time a caring sister until this particular moment. When the enemy came to take away my life six years ago you and your husband took it upon yourselves to make sure I live.
Today as you celebrate your birthday,may everything you desire in life be yours. Happy birthday ome nwanne. o ahead and enjoy your day Deedem Chief Eze C Eze is over capable – Mrs. Chimebere Agu.
(9)
"Glory be to Almighty God and may his name be praised for ever,Thank father for adding a yr to my sister's age,A  God fearing, kind to a fault, always tells the truth,  compassionate , the only best mother in the whole world, friends please join me and wish her happy birthday , Congratulations  Ada Eze, – Marycollet Ndidi Nwaorgu her sister.
Birthday Messages from Friends
(1)
Dear Chief Eze,
I join other brothers and friends of yours to wish your wife and the mother of your God given children, Mrs. (Evang.) Ada Chioma H. Eze a beautiful birthday! Testimony about what God has used her to do abound and we join you in celebrating her on a day like this. May the good Lord bless and keep her and make His face shine upon her now and forever more in Jesus Name. Amen. Congratulations!!!! – Prof. Agwu E. Agwu, UNN my junior brother.
(2)
"Happy birthday to you Mummy General , you are a mother to everyone around you . A mummy with a large heart , a hope to the downtrodden , a role model to many , i can go on and on but let me stop here cos you are everything a Christian  mother should be . We love you Mummy and pray that God should keep you in health and wealth so you can reap the fruits of your Labour.. Happy birthday once more" –  Mrs. Grace Patrick.
(3)
"Happy birth day dear quintessential millennium mama. A mother with a golden heart, mummy you have been a source of joy to humanity especially to my own family. Remember mummy that me your son is +1 today been 1st September as your birthday mate who open the EMBER celebration. Hip hip hurrah. – Gabriel Ewa.
(4)
"Wow!
Congratulations to my wife, Lolo Ada C Eze.
Your testimony of her unique attributes of virtue and dependability has remained unchanged over the years.
I add my love and regards to your encomiums to her, and heartily pray God to grant her more prosperous, peaceful and joyful days ahead.- Rev. Dr. Nzeribe my brother.
(5)
"I join other your well wishers to congratulate  the  Anchor and back bone of your household on  her Birthday  coming up  on the 5th Sept.
May  God grant her a successful  birthday  celebration.
Congratulations  good woman  of  destiny – Elder Friday Nke-ee my political friend.
(6)
"Words cannot be enough to celebrate this adorable princess the adà di ora nma meaning"A princess that is accepted by the masses".
Madam as you celebrate in few days to come, may you live in sound mind and good health to continue to be the help meet to Chief.
Once again Happy birthday in advance" – Benson Nwachukwu my political Associate.
(7)
Happy birthday to our very own mother, sister and daughter. Ma you are a big blessing to humanity, to the church and to us all.  God will keep you safe and sound. You shall see you're children children. You shall eat of the fruit of your labor. Congratulations and happy birthday Mama general – Rev. Dr. Chukwuma.
(8)
"Happy birthday to a great woman with the heart of gold. Yes, I can attest to what she represents and her positive impacts on humanity, having been a close friend and associate of her dear husband, Hon Chief Eze C Eze since 1993.We are warming up to celebrate madam as we offer prayers and Thanksgiving so profusely in advance for more blessings, God's protection,good health,longevity and prosperity.
Happy Birthday to the prayer Warrior and Eze's mighty gift from God Almighty" – Greg Obioha a friend and political associate.
Her Thinking about Herself:
When I asked my jewel of inestimable value (apologies to late Awo) what she thinks about herself, she sent me a text and stated, "I am a very practical person and outspoken. I hate lying, laziness, dirtiness, unkindness, immorality. I am a natural woman that hates makeup and painting by most women. I frown on indecent dressing; bad cooking and, most importantly, I fear, love and have great CONFIDENCE in God. I give God all the Glory for what He has done in my life. If there's something I would like to be remembered for, it's my love for my fellow human beings. I want the world also to know that Mrs. Ada Eze is a woman so much loved by her husband and greatly cherished by her children and friends".
Several Attempts by the Devil to Take Away My Wife from Me:
It is those that are rare gems that the devil and his agents will like to eliminate. In this regard, several attempts have been made against the life of my wife.
Apart from the century miracle when my Jeep conveying my wife and five of my children collided with a DAF Trailer some years ago the trailer instead of the Jeep was overturned killing both its driver and two if its conductors but no harm was done on any member of my family.
The latest that occurred few months ago when the front tyre of the Sienna Car my wife was travelling on a high way pulled out and ran into the bush with the car running without a tyre for about ten minutes without somersaulting and no harm on my wife. All this proves that God is with her.
Conclusion
I urge the entire world to join me to thank our Great God for considering me worthy to marry the most virtuous wife on earth.  Mrs Ada Eze is a woman who is ready to sacrifice her life, in order to make me and our six children happy and focussed. A Prayer warrior, a Preacher of God's Word and a Lover of the Truth.
I do wonder what would have become of my life if not for this God's Gift to me who against all odds agreed to marry me when I had no kobo even as an undergraduate.
I will for the rest of my life with the help of God continue to love her for bringing sunshine into my life and family. She is just a tool that God used to uplift me to my present status and I will always be grateful to God and her parents, brothers and sisters who accepted me when I was nobody and made this union to be possible. As we continue in this journey we ask for your prayers. God bless you all and thanks.
I pray God to grant her more fruitful years in order to reap from all that she has sacrificed in building our family.
Eze Chukwuemeka Eze, is a Media Consultant based in Port Harcourt and can be reached thru ezemediaconcept2020@gmail.com