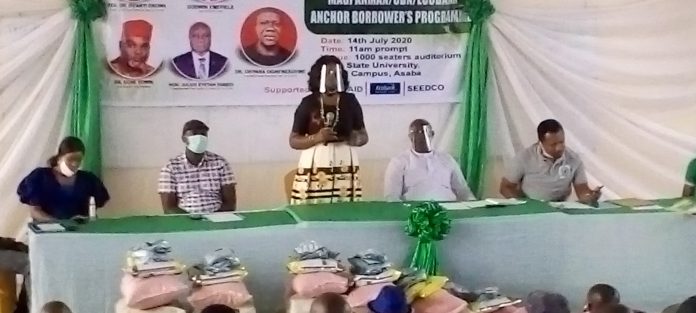 Maize Growers, Processors and Marketers Association of Nigeria (MAGPANMAN), have been urged to take advantage of the wet season to plant in order to reap pumper harvest.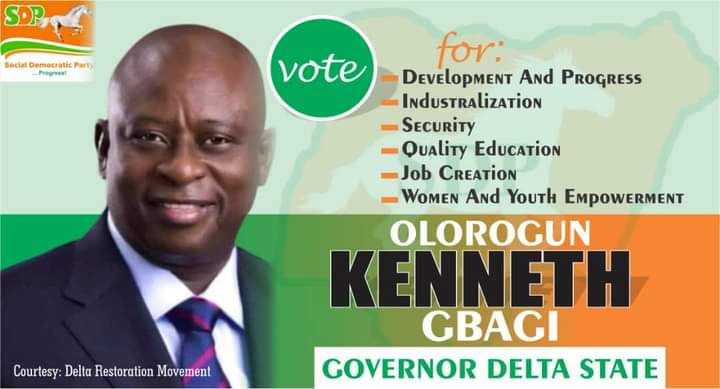 The charge was given Tuesday by the Delta state government, Central Bank of Nigeria (CBN) and Ecobank at the official flag-off of the 2020 MAGPANMAN/CBN/Ecobank Anchor Borrower's Programme in Asaba.
The State Commissioner for Agriculture and Natural Resources, Mr. Julius Eyetan Egbedi, assured the farmers that the state government is determined to see the success of the programme.
Represented by the Programme Manager, Delta Agricultural and Rural Development Authority (DARDA), Mr. Ben Agamah, said: "Delta state is totally in support of farming and similar ventures that are capable of improving the livelihood and income of farmers and we are conscious of the fact that agriculture is at the very heart of prosperity.
"We are used to small farm holdings, not because the land is not there but because we do not have the resources to develop lands and I wish to tell you today that the state making all efforts to support land development for Agricultural purposes".
The head, Development and Finance Office (CBN), Asaba, Mr. Elias Nworie, hinted, "This project is primarily commissioned to ensure food security and empower small holders farmers to do more and earn more income at the end. It is not a grant but a loan given to farmers in form of of inputs. Because some of us are not very good with managing the physical cash, we decided that it will be better to give inputs so that farmers can farm with them and then pay back in kind. The association and CBN are partnering to appoint buyers of the produce.
State Chairman, MAGPANMAN, Dr. Okpara Oghenesuvwe, disclosed that the farmer operates in cluster, housing 50 herctares per farmers with a Coordinator who comes with a form to sign before inputs are given.
According to him, they have 600 hectares of land in Abraka, 100 in Sapele, 30 in Asaba and 35 in Ubulu-Okiti, stating that the farm inputs includes hybrid seeds, fertilizer, inseticde, disease control, micro nutrients among others.
"We will continue to do the Anchor Borrower's Programme until we get it right. I will never allow any input to be diverted and I will not sell any input. If you are not ready to be a farmer, step aside. Don't be afraid to fall, if you fall seven times, you will rise again", he assured.
The Area Manager of Ecobank, Noma Imilar, said: "the funds for this actually passed through us. There is no way you will go through the processes of your training without having a pumber havest.
"Let us work with him so that he would put his wealth of experience into it so we can get a pumber havest".
The Representative of the United States Agency for International Development (USAID), Feed the Future Nigeria, Agribusiness Activity, Mrs. Liz Oluwadare, said: "We are happy with you especially with the transparent leadership that you have. Let us show commitment to this programme and make it a success. Let us let those in the north know that we are not just oil but we are also in farming".

Meanwhile, a ceremonial presentation of farm inputs was done to farmers.