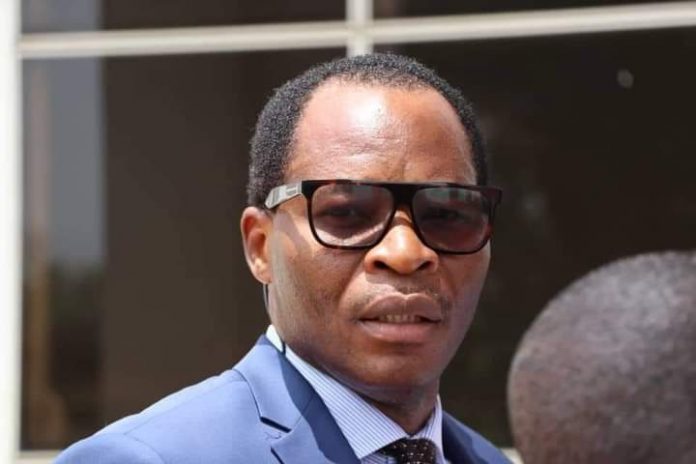 By: Obiemeke Moses
The Delta State Orientation Bureau, led by Barrister Eugene Azuka Uzum, in his usual manner of taking proactive advocacy measures and sensitising Deltans/ Residents in the State, on ways to addressing problems, has urged  them to brace up to the timely call birthed by the prediction of the Nigeria Hydrological Services Agency (NIHSA) 2020 flood outlook talk.
Barrister Uzum, made the call during the Bureau's Weekly Radio Programme, tagged: Wetin Government Dey Do with 97.9FM, Voice of Delta, Asaba.
Uzum, stated that following the early warning from NIHSA, the need to nip the problem in the bud than allow it to escalate has been a great concern to the Delta State Government, led by His Excellency, the Governor.
 He added that because of this, the Delta state government has constituted a 10-man 2020 Flood Disaster Management Committee headed by the Secretary to the State Government (SSG), Mr Chiedu Ebie, Esq, to handle the probable humanitarian challenges that might be triggered by the incidents of flooding in the State as predicted by NIHSA, which has it that 18 local LGA would be affected by this year,and this necessitated the setting up of the committee to mitigate the effects of flood on the Citizens of the State.
The Orientation Boss pointed out that  attention this time is on more sensitisation to the people on the impending flood through advocacy such as this because of Covid-19 pandemic,and that camping has been ruled out as part of measures to conform with the Covid-19 protocol. But that the committee will be laising with LG Chairmen, identifying vulnerable communities and places of relative safety in their various areas.
The DG hinted that this will be carried out with credible leadership structures in the community for effective and efficient management.
He used the opportunity to appeal to Deltans to maintain at all time proper drainage system, open up natural canals, water channels , good hygiene, and be at alert in responding to this timely call with the view of averting the deadly challenges post by flood to humanity. No doubt, this will all assist in promoting the Delta stronger Agenda of His Excellency, the Governor, for the benefit of all Deltans.