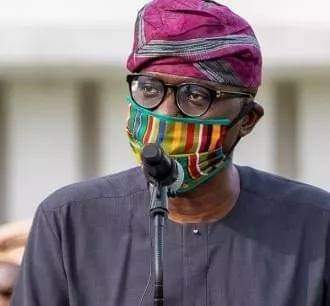 Lagos state governor, Babajide Sanwo-Olu, has announced the reopening of worship centers in the state beginning from Friday, August 7.
Governor Sanwo-Olu announced this at a press briefing, disclosing that while mosques would be reopened next week Friday August 7, the governor said churches would follow suit on Sunday, August 9.
He said religious leaders must make available hand sanitizers, thermometer guns, adding that the state government will ensure that social distancing is maintained.
"Places of worship in Lagos will now be opened from Friday, the 7th of August for our Muslim worshippers, and on Sunday, the 9th of August for our Christian worshippers. We will only be allowing a maximum of 50% of their capacity", he said.
He said night vigils and other services are still suspended. Citizens above 65 years old are to stay at home. He said handshakes, hugs and "hi-fives" are banned during services. The Governor has also increased public gatherings capacity from 20 to 50 people.
The governor also announced that restaurants will resume eat-in services in the state beginning from August 14. Social clubs and recreational centers would be allowed to reopen beginning from August 14.
He said along with the Federal government directive, schools in the state will reopen for exiting classes beginning from August 3.
The governor said Night clubs, cinemas, game houses, and spas in the state are to remain shut.