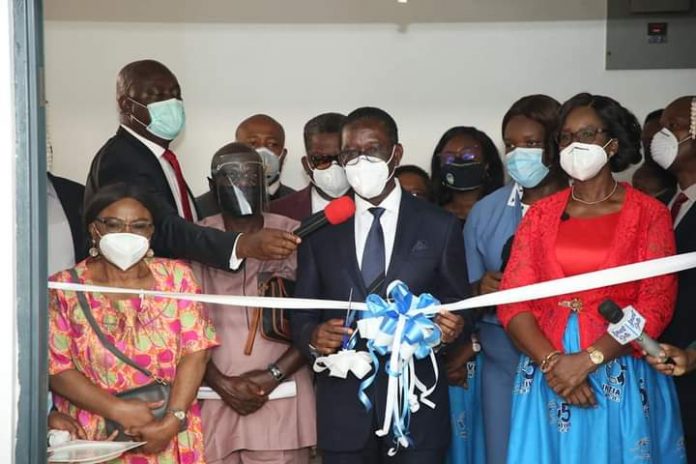 Delta state has recorded a major feat in the health sector following a donation of a Variant Newborn Screening machine donated by 0′ 5 Initiative, the Pet Project of the governor's wife, Dame Edith Okowa, to tackle sickle cell disorder in the state.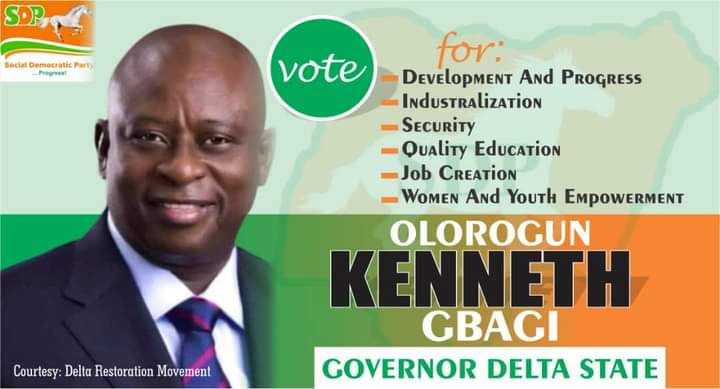 In his remarks Wednesday at the official commissioning of the equipment, at the Specialist Hospital Asaba, the state governor, Dr. Ifeanyi Okowa, revealed that the screening machine was donated to the Sickle Cell Referral Centre by the 0′ 5 Initiative, as their contribution to the hospital.
The elated governor stated that Delta had become the first state in Nigeria, to have a "newborn and adult screening machine'' in one system under High-Performance Liquid Chromatography (HPLC).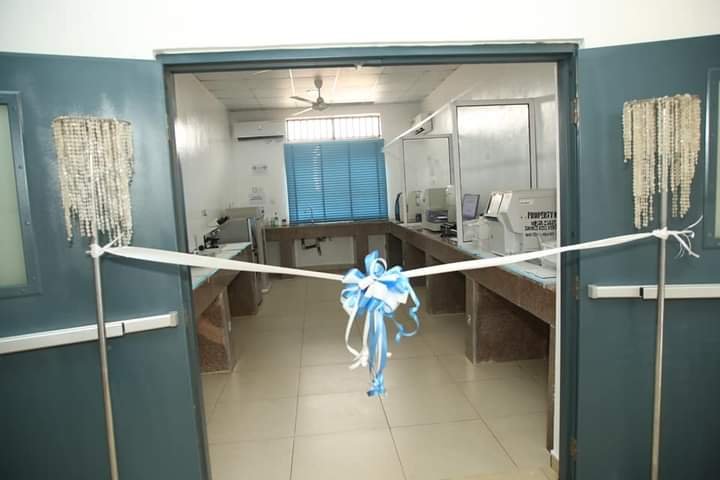 He thanked his wife for the vision to assist people with sickle cell disorder, thereby assisting the hopeless in the society, and commended the 0′ 5 Initiative, which he said had its drive sustained by donations from individuals and agencies.
He called for appropriate legislation for compulsory test for every newborn child across the country, adding that the government would do everything to support the screening of children across the state.
"Let me congratulate the 0′ 5 Initiative for truly impacting on the lives of our people in several ways. I have witnessed them do a whole lot of things for children, women, and the less privileged.


"They have gone further to reach out to our brothers and sisters in the prisons and I believe that beyond what they give, the fact that they carry out evangelism to the prisons will help make those people better citizens when they come out.
"When the issue of establishing sickle cell clinics across the state came up, I was wondering how they were going to achieve the feat. I am glad that they have succeeded in establishing these clinics in 13 hospitals across the state with donations made by our brothers and sisters across the state without the state government contributing a dime into the project.
"We must continue to recognise all those that have donated to this cause. A lot of people now have hope that they can be attended to, because if you see the children that suffer from this disorder, they are usually in severe pains and their parents do not have the money to treat them.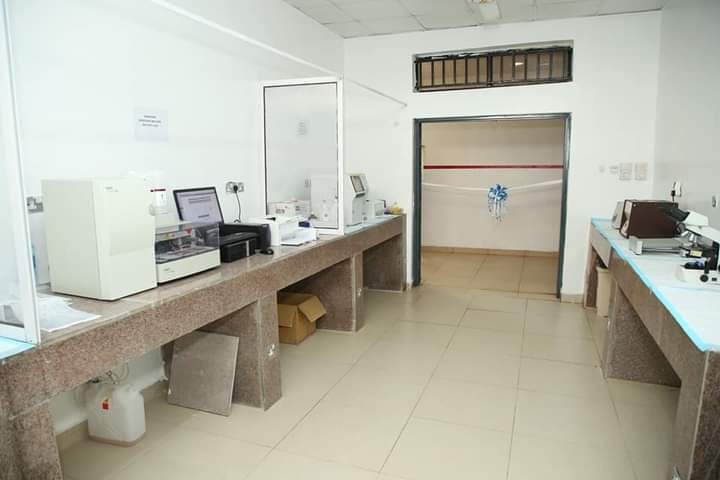 "Nigeria, is the headquarters of sickle cell disorder globally and unfortunately we have not paid more attention to the fight against the disease. It is important that we screen them early enough to prevent them from dying needlessly."
"We need to come out with an appropriate legislation that will enable us to make it compulsory for every child that is born to be tested and there is a need to work on this. And I believe that those who have given support will continue to do so and in this regard whatever the government ought to do to also offer support to ensure that screening is done for our children, we will try to do our best.
"It is in the best interest of this nation to attend to them early enough because a lot of them die within the first six months to one year because we have failed to recognise that they are suffering from sickle cell disorder and we failed to attend to them.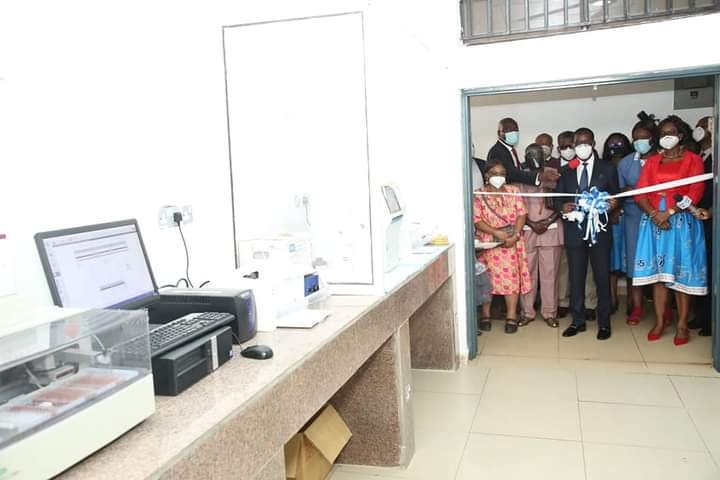 "It is important that somebody ought to be the role model and I believe Delta State is able to do so, just as we have become the role model in the issue of health insurance to our people.
"Currently we are approaching the one million mark, but it is our hope that we will be able to scale up our health insurance scheme to the two million mark as we approach 2023," the governor stated.
The wife of the governor, Dame Edith Okowa, in her speech, recall that the Clinic was established last year to treat Sickle Cell patients, as the centre has become a suitable atmosphere for patients within and outside the State even as she appreciated God for the testimonies shared by beneficiaries.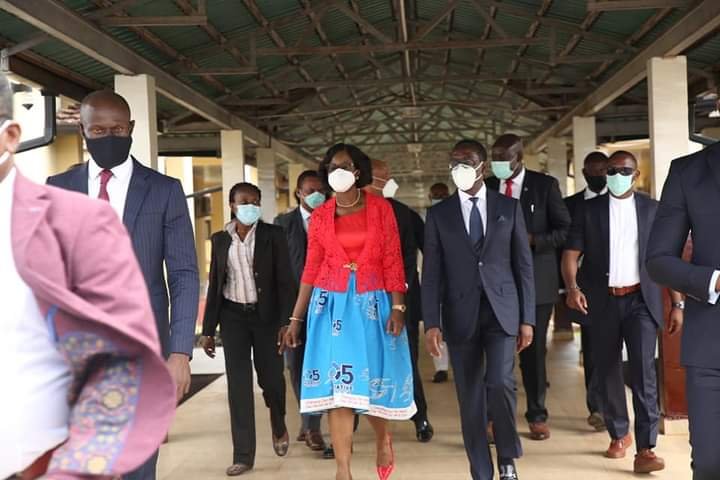 Hear her: "Today's event is exceptional because we have added an important gadget to the number of machines we acquired. The newborn Screening Machine will help to determine the genotype of babies at birth, this is a dream come true.
"Beyond visiting the sick which is part of the Mission of the 0′ 5 Initiative, we are convinced that people living with the Sickle Cell Disorder can live normal lives once they have access to healthcare provided by professional and compassionate caregivers; this prompted us to establish thirteen Sickle Cell Clinics in the State. Recently, the 0′ 5 team went round the Clinics and  came up with the idea to grade them into levels.
"Level one, Clinic include Issele Uku, Otu Jeremi, Orereokpe, Ogwashi Uku, Patani and Umunede;  this is for basic Care like observation, administration of drugs and non admission of patients.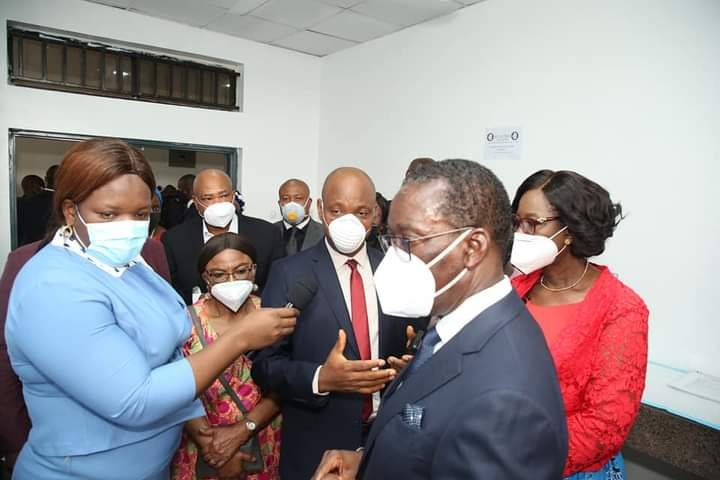 "Level two, Clinic includes Agbor, Eku, Kwale, Oleh, Sapele, and Ughelli; these clinics render Secondary services like full blood count, blood transfusion and observation of patients.
"Level three, is the tertiary Clinic which is the Asaba Sickle Cell Referral Centre have the following services:
Counselling. Specialized Investigations like TCD (Transcranial Doppler Scanning), HPLC (High Performance Liquid Chromatography), Determination of Genotype for adult and new born, Stroke Risk accessment and Prevention.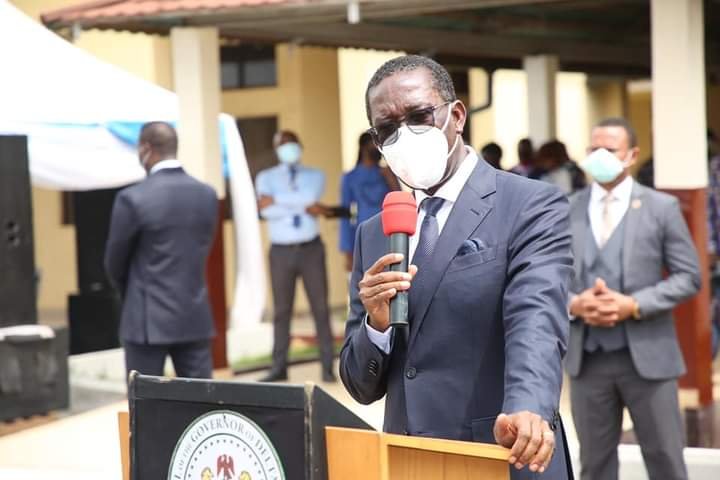 She hinted that the treatment modalities includes exchange of blood and  blood transfusion, Full Blood Count, Blood group and Packed Cell Volume (PVC), "I am confident that the use of this facility will ease the stress of our mothers and to a large extent bring joy to families who are facing challenges.
"Let me at this juncture congratulate and thank the good people of Delta state for this great achievement; to my dear husband His Excellency Sen. Dr Ifeanyichukwu Okowa, thank you for helping me birth this dream. I appreciate our Partners for their immense contributions towards the actualization of this project. Worthy of mention are: the Central Bank of Nigeria (CBN), governor, Mr. Godwin Emefiele and the member representing Ika Federal Constituency in the House of Representatives, Mr. Voctor Nwokolo. I pray that the Lord will reward you in Jesus name.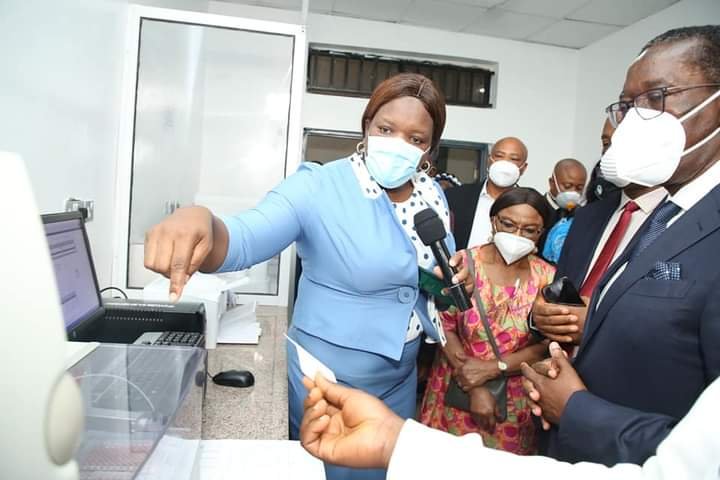 "Our Doctors, Nurses and Genetic Counsellors who go the extra mile to take care of patients,  we hold you in high esteem. God bless you", insisting that "Sickle Cell Disorder is not a death sentence, the fight against it  should not be left  for parents, Care givers and Sufferers alone; so much can still be done in the area of Sensitization and awareness and one of the ways to achieved these is to   put the necessary apparatus in  place, by so doing  we can change our world, one person at a time".
Also speaking, the State Commissioner for Health, Dr. Mordi Ononye, said: "Sickle cell disorder is a public health problem prevalent among adult blacks and one of the world's foremost genetic disorder, with Nigeria having the highest incidence in the world as one in every four Nigerians has the sickle cell trait. The disorder has proved difficult to control unlike those acquired diseases where Governments at various level in the country have achieved a measure of success and control.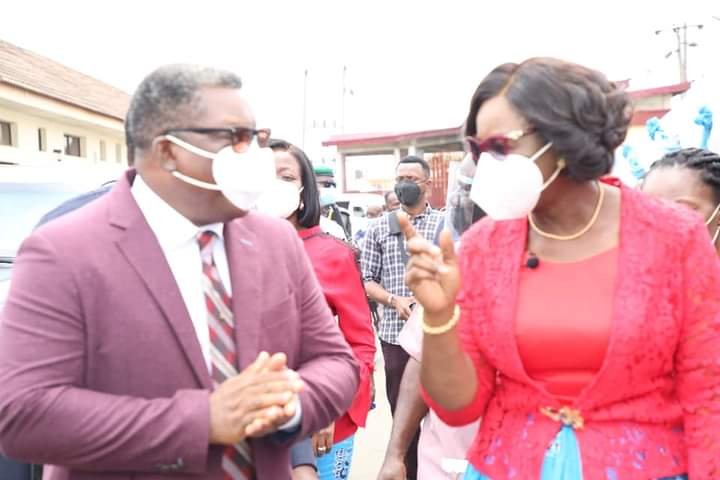 "Children born with sickle cell disorder have an increase in mortality due to complications arising if not detected early. Several of our mothers and sisters particularly in the rural areas get into marriage without being aware of sickle cell disorder and have babies with hemoglobinpathies that are detrimental to the life of the infant and child.
He commended the governor's wife for bringing succor to Sickle Cell patients across the state.
Lectures on health talks were featured by Dr Chijioke Onyia of PineCrest Health Care Limited and the Medical Director of Asaba Specialist Hospital, Dr Peace Ighosewe, a Consultant Paediatrician.