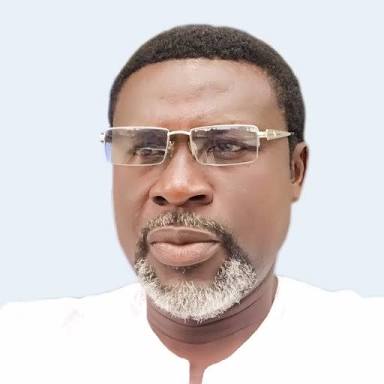 Deltans and residents of Delta state, have been charged to follow preventive measures put in place by the Nigeria Centre for Disease Control (NCDC), in order to curtail the spread of Coronavirus.
A stalwart of the Peoples' Democratic Party (PDP), Chief Sunny Onuesoke, insisted that adhering to the measures would go a long way in containing the disease.
Speaking Friday with the Editor-In-Chief, Thestoryng.com, in a telephone conversation, Onuesoke, urged Deltans to protect themselves and others around them by taking appropriate precautions by adhering to advice and guidelines provided by health authority for the prevention and spread of Covid-19.
He pointed out that relaxing the lockdown does not suggest that the epidemic has been conquered, stressing that it is time for Deltans and residents to be more on red alert to avoid being infected by the mixed crowd.
"To achieve this, we should clean our hands often by using soap and water, or an alcohol-based hand rub. We should maintain a safe distance wear mask when physical distancing is not possible.
"Do not touch your eyes, nose or mouth. Cover your nose and mouth with your bent elbow or a tissue when you cough or sneeze. Stay at home if you feel unwell or do not have anything important to do outside. If you have a fever, cough and difficulty in breathing, seek medical attention," Onuesoke, advised.
The PDP heavyweight, explained that although masks could help in preventing the spread of the pandemic from one person to others, he stressed that it would not alone, protect one against COVID-19, stating that physical distancing and hand hygiene as advised by NCDC, should be practiced.
Onuesoke who urged Deltans to pray for the fast recovery of the first family of the State, Dr. Ifeanyi Okowa, prayed that God would allow His divine healing hand rest upon the governor and his family.
He assured Okowa and family that he would continue to pray for their quick recovery, as well as all others, who had contracted Coronavirus.
While praying God to heal all those infected by the pandemic in Delta state and across the country, the PDP Chieftain commended the State Governor for the courage in disclosing his status and that of his family.
He advised others to emulate the governor in going for Covid-19 test and if infected, should go into isolation to curtail the spread of the pandemic.
It would be recalled that the PDP Chieftain had earlier this year appealed to government, humanitarian and Non-Governmental Organizations (NGOs), to embark on immediate large scale sensitization of the rural communities which should be centered around the practice of personal and environmental hygiene generally, as well as the adherence to social distancing.