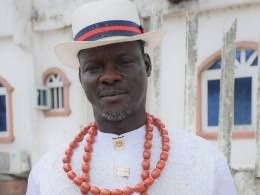 …Calls On Deltans To Seek Divine Intervention
Deltans have been charged to seek the face of God in order to hold back the dreaded Coronavirus ravaging the world from further spreading in the state.
The National Coordinator, Center for Peace and Environmental Justice (CEPEJ), Chief Comrade Sheriff Mulade, gave the admonition even as he prayed for quick recovery for the household of the state Governor, Dr. Ifeanyi Okowa.
The United Nations (UN), Global Ambassador, also interceded for the Secretary to the State Government (SSG), Mr. Chiedu Ebie, the Commissioners for Information, Mr. Charles Aniagwu, who also tested positive to the pandemic for quick recovery.
He prayed that they recover fast from COVID-19, so that they could effectively tackle various development issues such as hunger and COVID-19 pandemic.
In a statement made available to newsmen Friday, Chief Mulade, a Delta State born human rights activist said "it was sad that Dr. Okowa and other government functionaries contracted COVID-19" just as he urged all Deltans to pray to God to protect the people of the state from the pandemic.
Chief Mulade who is the Ibe-Sorimowei of Ancient Gbaramatu Kingdom, Warri south west local government area said coronavirus is real and urged everyone to adhere strictly to all health protocols such as constant hand washing with soap and running water, the use of alcohol based hand sanitizers, as well as maintaining social and physical distancing, as the deadly virus does not respect anybody's status.
He advised Deltans and other Nigerians to stay at home as much as they could, especially if they do not have any strong reason to go out of their homes.