To enhance the need for accountability and transparency issues in the extracting industries as it affects community development, Connected Development (CODE), has engaged some Indigenes of Delta state on capacity development workshop.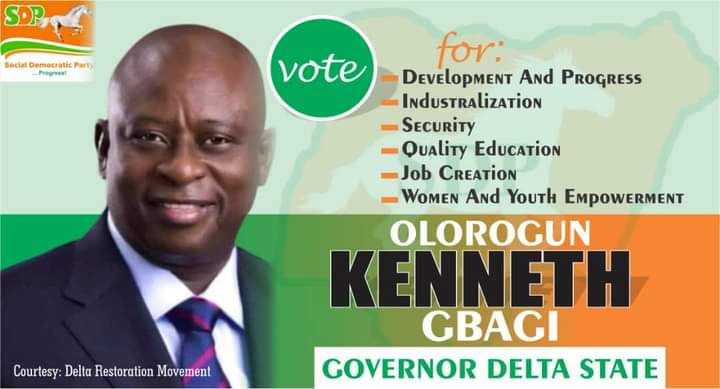 The youths consists of community leaders, women leaders, youth bodies and Community Development Committee (CDC), members.
Speaking to newsmen on Wednesday 29 July 2020, at Elomaz Hotel (Best Western Plus), Asaba, the Chief Executive Officer (CEO) and Founder, Follow The Money, Hamzat Lawal, charged participants of the two days capacity building workshop drafted from Obodo Ugwa Community, Ndokwa east local government area of the state, to see the workshop as an avenue to gain experience.
He said CODE in collaboration with OXFAM Nigeria, help communities to take center stage in engaging government and oil companies to mitigate violence and encourage dialoge and corporation geared towards development.
According to him, "We are here not only for you to ask but to know what to do", even as he appreciated OXFAM for their support.
On the ongoing probe of the Niger Delta Development Commission (NDDC), by the National Assembly (NASS), Lawal regretted that a Commission which was established to develop the region, has not benefitted the people.
While describing it as "grand corruption", he expressed hope that the president Muhammadu Buhari, administration would take it over and prosecute those culpable for allegedly stealing the Niger Delta collective wealth.
On his part, Henry Ushie, a representative of OXFAM, noted that if the oil facilities are impacted on it also have its effect on the communities.
"We are concern because those pipeline passeses through our compounds, where our children go to school. We come together to rob minds to sanitize the process.
"It is a relationship that we need to come together and interact. We have gone past the level of collecting money rather call on the oil operators to do remedia mechanism", he said.
The lead person of the People Centre for Social Studies and Development, Ken Henshaw, spoke on the dangers, dynamics and prevention of oil theft.
Mr. Henshaw, disclosed that there is an ongoing oil theft at export terminals, regretting that between 300, 000 and 400, 000 berrel of oil are purportedly stolen in Nigeria.
He identified energy poverty, overall poverty, underdevelopment, criminality and militancy among others as reasons for oil theft in the Niger Delta just he lamented that brace, an oil bearing community in Bayelsa state, don't have a single filling station.
While aligning with Lawal, he tongue lashed NDDC for failing in the purpose why it was set up, "States that benefit from the the 13% derivation and NDDC are not better than other states which do not benefit".
According to him, the country witnessed 1830 oil spill in the Niger Delta, disclosing that research has it that those living in Port Harcourt, Rivers State, would suffer health challenges, while in the nearest future people living in the area would give birth deformed babies due to the health hazard.
Speaking on how to end oil theft in the region, Henshaw, said: "end energy poverty, improve on the benefit sharing mechanism, improve on the NDDC functions, increase the number of community members involvement, government need to involve a system of engaging community people", alleging that oil theft happens in collaboration with security personnel.
"The military officers sent to the Niger Delta must declare their assets as politicians are made to do same".