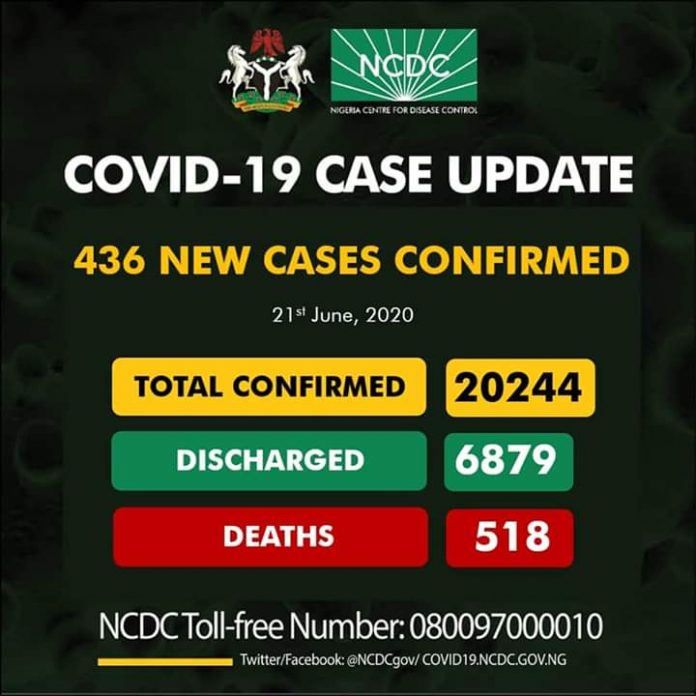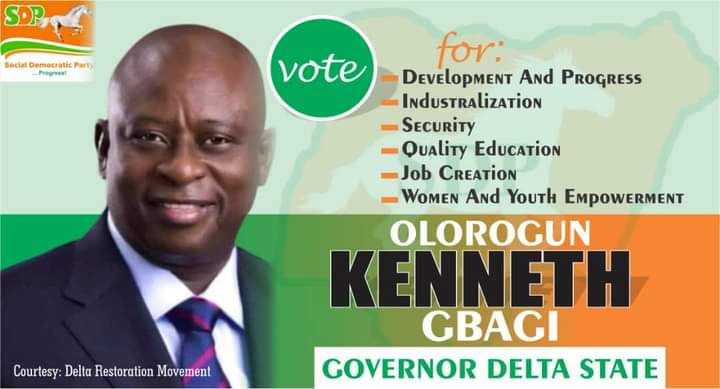 With an additional 436 new cases of Coronavirus recorded in Nigeria, the country now have to total of 20, 244 confirmed Covid-19 cases.
The Nigeria Centre for Disease Control (NCDC), on Sunday night disclosed that the 436 new cases are recorded in 17 states including the Federal Capital Territory (FCT), Abuja.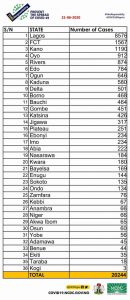 The states are Lagos-169, Oyo-52, Plateau-31, Imo-29, Kaduna-28, Ogun-23, FCT-18, Enugu-18, Bauchi-17, Bayelsa-1, Rivers-8, Osun-6, Kano-6, Edo-5, Benue-5, Adamawa-3, Borno-2, Abia-1 and Ekiti-1, with 6, 879 discharged patients and 518 deaths.