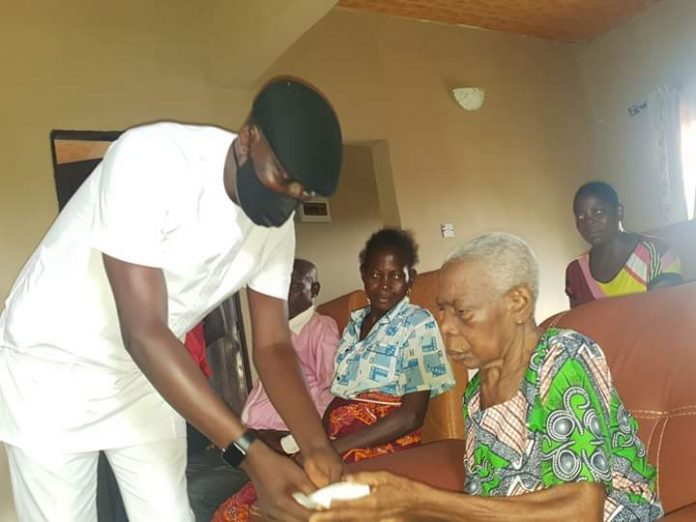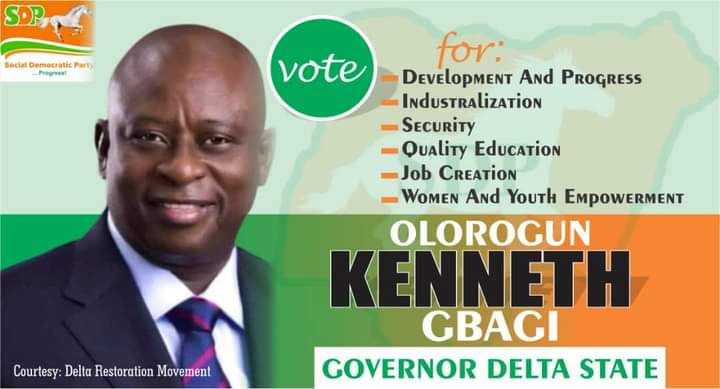 The immediate past president of Ijaw Youth Council, (IYC), worldwide, Barr. Oweilaemi Pereotubo, has finally visited the 90 years old woman, popularly called Mama Lovina Ogbogidi from Fangbe Community, Yenagoa local government area of Bayelsa state.
Mama Lovina's story came to one of the social media platform, Facebook, sometimes two months ago when heavy storm destroyed her house.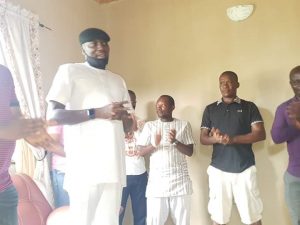 But the Bayelsa State House of Assembly (BSHA) member representing Yenagoa Constituency l, Hon. Oforji Oboku, in his usual magnanimity took Mama on surprise by building a beautiful one bedroom flat, well furnished.
This singular act touched Barr. Oweilaemi, and he commented in one of Comr. Jumbo Innocent posts by appreciating Hon. Oforji,who promised to have a breakfast with Mama Lovina in her new home whenever he visits Bayelsa State, when the Coronavirus, has reduced.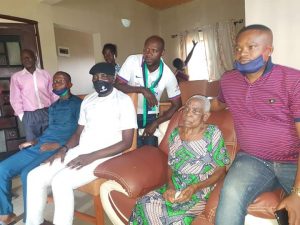 The erstwhile President IYC worldwide upon his visit to Yenagoa, paid visit to Mama  Lovina, in her house at Fangbe town.
As part of his Foundation's charity, for reaching out to the elderly people in the clime, Mama was given an envelop.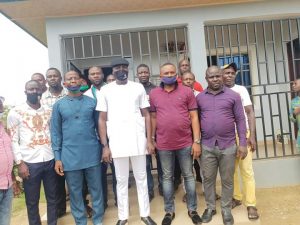 The Community and entire Oguan leadership appreciated Barr. Oweilaemi for the visit and wish him well.
High point of the visit was a vote of thanks taken by Mama first son on behalf of the family who prayed for Barr. Oweilaemi to live longer than Mama with bountifulness of God's blessings.