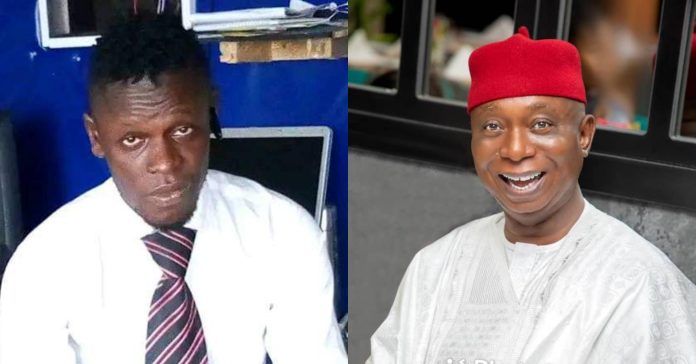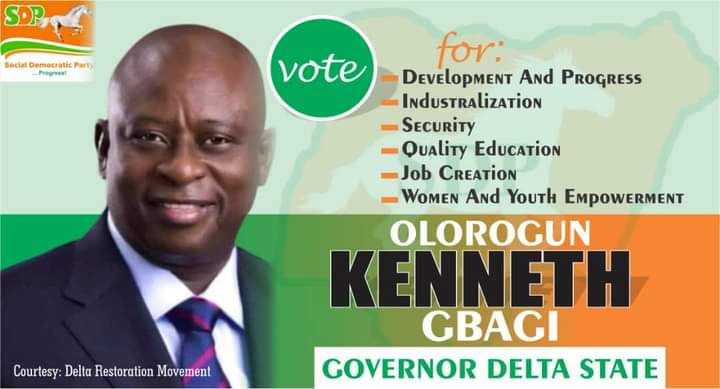 A Media Assistant to the Senator representing Delta North Senatorial District in the National Assembly (NASS), Senator Prince Ned Nwoko, has taken to the social media, alleging neglect and abandonment by those he worked for their electoral victories in the just concluded general elections.
In a social media post, the aide, Chief Kay Enuenwosu, popularly addressed as Sen Rich Kay, said that he had not been able to foot his bills, stressing that he is not buoyant enough to afford adequate medical treatment due to alleged neglect.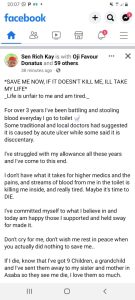 Chief Enuenwosu, a father of nine children with a grandchild, revealed that he is suffering from dysentery.
He said he has resorted to suicide just as he used the medium to bade his supposed "bosses" goodbye.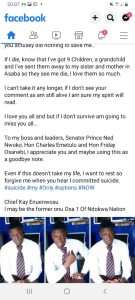 He revealed that he has sent his nine children and grandchild to his sister and mother, as he was ready to "die".
This revelation has brought to fore how the billionaire Senator had been allegedly dealing with his inner workers who usually witness his flamboyant lifestyle, which does not reflect in the lives of his workers, especially those who put their lives on the line to propagate his political agenda.
From a sampled opinion, leaders are supposed to establish their followers and supporters to look like those serving them even at the extreme of their loyalty.