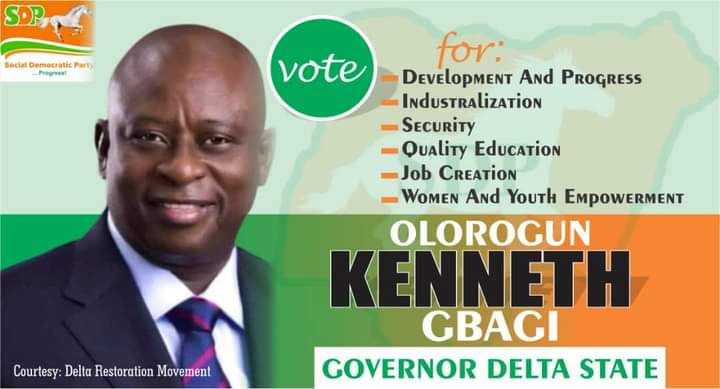 A Non-Governmental Organization (NGO), Maureen Bond's ongoing school feeding in Delta State has received commendations for the initiative.
The Country representative of Wendoo Breakfast Empowerment Initiative School Feeding Programme (WBEISFP), Mr Obiora Isichei, disclosed that approximately 400 school-aged children in Idumuje- Ugboko, Aniocha north local government area of the state have been receiving nutrition support through Maureen Bond's school meals and related programs.
He said this while briefing newsmen in Asaba, the State capital, stressing that the number was increasing as they intend to expand the feeding process probably in the next few months.
He said the "England based Maureen Bond, Founder and CEO of WBEISFP, in February 2023, launched a pivotal project of School Feeding programme in Idumuje-Ugboko, and the idea was to address the growing number of out-of-school children, tackle malnutrition due to poverty among Nigerian children and their attendant consequences on education.
"These, among other crises confronting education, especially poor school dropout of pupils at primary school level and the need to improve nutrition among school children, were some of the core mandates the WBEISFP was set to address.
"Maureen Bonds, President of the Group took decisive measures by launching the WBEISFP, to fight the impact of poverty and its attendant consequences on children.
Isichei also noted that Maureen Bond's-led NGO was not just looking for school breakfast alone, but still looking into health. But, the School Feeding Programme, has been experiencing some challenges due to difficulty in getting financial support from within and without any donations from outside.
He appealed to the Delta State Government, corperate Organizations and individuals for partnerships across the State.
Among those commending the humanitarian service of the Maureen Bond's-led NGO was His Royal Majesty Obi Chukwunonso Nwoko, The Obi of Idumuje Ugboko, who said: "Ever since the School Feeding Programme started the pupils do not like missing school again and I am attributing this to the kind of meal they serve them in school.
"Parents have stopped buying biscuits, Okpa, or any other kind of lunch for them while in school. It is a good way of encouraging pupils to go to school and preventing truancy during the school period."