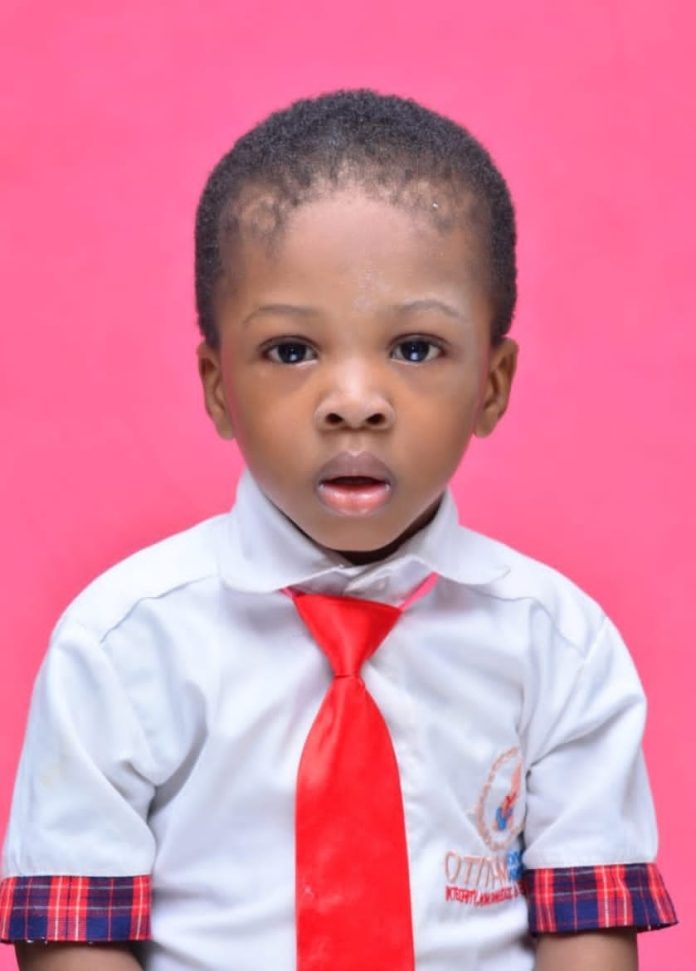 The Nigerian Police Force, Abuja, has taken over investigation into the case of the Edo-Delta based family killed by a stray bullet from an operative of the National Drug Law Enforcement Agency (NDLEA), in Okpanam, Oshimili north local government area of Delta State.
The deceased was a two years old boy, Ivan Onoseriegba, while his younger sibling, Erhumossele, was injured by the shattered glasses the stray bullet penetrated at their mother's shop on Edoz Plaza at Okpanam area of the State capital.
The crime attracted nationwide outrage, as Nigerians have been putting pressure on the police to bring his killer to justice.
The police commissioner, CP Wale Abass, told newsmen on Tuesday October 10th 2023, that the force headquarters have taken over the investigation from the State for a thorough investigation.
The late Ivan was a student and was at the mother's shop when the NDLEA operatives, chasing drug peddlers, released a bullet, only to hit the innocent child whose father just brought from school.
According to the police boss, "the NDLEA and the issue that happened in Okpanam, we have concluded investigations, the suspect has been taken to Abuja, for more indepth investigation probably to go beyond what our wherewithal here can achieve.
"They have taken the suspect to Abuja, we have given them the case file and I believe in no distance time, the suspect will be charged.
"And so far, the suspect is still in the custody of the police and investigation is still on in Abuja.
"We have concluded our own her, the preliminary, that is what is expected of us and we have transfered the case file", CP Abass, disclosed.
It would be recall that on July 13th 2023, operatives of NDLEA, were on operation to apprehend drug sellers at Okpanam Road Oshimili north local government area of the State, when one of its men shot sporadically into the air.
In the process, a two years old boy, Ivan Omorhiakogbe, was hit by a stray bullet on his abdomen while his younger brother, was injured on his eye following the shattered glasses from the bullet that penetrate the glasses of their mother's shop on Edoz Plaza.