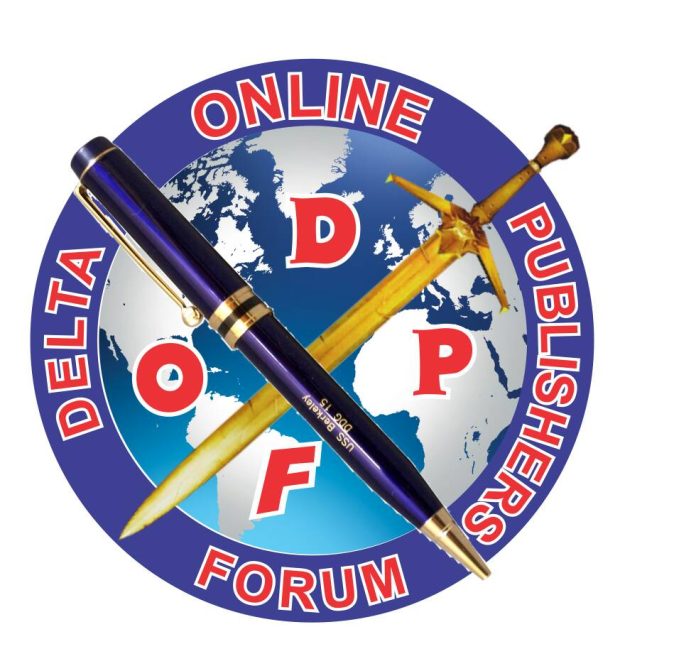 The umbrella body of Online Newspaper proprietors in Delta State, Delta Online Publishers Forum (DOPF) has congratulated the newly elected executive members of the Nigerian Union of Journalists (NUJ), Delta State Council with a call to restore the lost glory of the professional body in the state.
In a statement signed by Mr. Emmanuel Enebeli and Mr. Shedrack Onitsha, Chairman and Secretary of the Forum, shortly after the election that took place on Wednesday, October 18, 2023 at the NUJ Secretariat, Asaba, DOPF congratulated the new chairman of the council Mr. Churchill Oyowe, and urged him to foster unity and embrace an open-door policy for the entire union.
"To Mr. Churchill Oyowe and the newly elected officials, your victories are resounding testaments to the faith and confidence vested in your charisma and leadership capabilities by the members of the NUJ Delta State Chapter.
"We call on you to lead with impartiality and to adopt an all inclusive open-door policy, recognizing the diverse voices and talents that make up the tapestry of the NUJ.
"Delta Online Publishers Forum, as a custodian of journalistic integrity and fairness, expresses its unwavering support and commitment to contribute to the growth and development of journalism in Delta State and assures your leadership of anticipated collaborations.
"Furthermore, we celebrate the outstanding participation of our members, Mr. Felix Ekwu and Josephine Omodior, who contested and won overwhelmingly in their respective positions as Vice-chairman and Assistant Secretary.
"Their dedication and commitment to the journalism profession were acknowledged with pride and we encourage them to be illustrious ambassadors of the Forum and journalists' community".
The publishers commended the democratic process especially the conduct of journalists during the election which was peaceful and transparent, thus marking the dawn of a new era in NUJ Delta state.