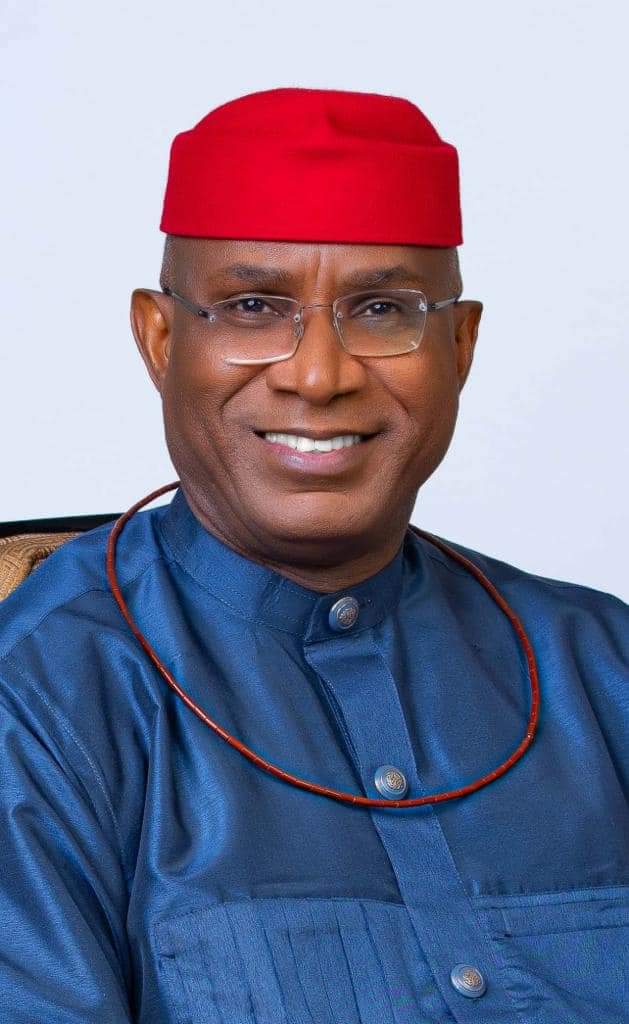 The defeated governorship candidate of the All Progressives Congress (APC) in the March 18, 2023, Delta gubernatorial elections, Obaisi Ovie Omo-Agege, is reportedly running from pillar to post in trepidation, as the Appeal Court reaches final stage for judgement.
The Lagos Division of the Appeal court, had on Monday, 13 November 2023 reserved judgment in an appeal filed by Senator Omo-Agege, challenging the election of Sheriff Francis Oborevwori as the governor of the state.
According to authoritative sources aware of the lead up to the imminent Appeal court ruling, Omo Agege is troubled that he would fail in his legal battle to reverse the Friday September 29 Tribunal judgement, which threw out his petition and affirmed Oborevwori as duly elected governor.
The Independent National Electoral Commission (INEC), had declared
Oborevwori winner of the Delta State governorship elections after the Peoples Democratic Party (PDP) candidate, polled 360, 234 votes to defeat Omo-Agege who scored 240, 229.
Oborevwori swept 21 local government areas to coast home to victory while Omo-Agege got 4, out of the 25 councils.
Dissatisfied with the polls, Omo-Agege moved to the courts, alleging irregularities, a position Oborevwori's supporters had shrugged off with strident alarm that the few councils the former Deputy Senate President managed to secure were allegedly grabbed through massive rigging and electoral violence.
An APC chieftain in the state and former member of the House of Representatives, Dr Cairo Ojougboh, had in a widely publicized interview blamed Omo-Agege for the party's "abysmal performance" at the governorship polls, accusing him of "high handedness and alienation of party members."
Ojougboh was subsequently suspended from the party ostensibly at the instance of Omo-Agege's camp.
Also, some officials of APC including Tom Onah, Delta North Chair; Nelson Ogharama, Delta South chair; Michael Orunefe, Delta central chair; and Michael Inana, State secretary; said shortly after the 2023 general elections that Omo-Agege allegedly worked against the APC presidential candidate, Alhaji Bola Tinubu.
They attacked him in a press statement, for gross anti party activities, alleging that he supported Peter Obi of the Labour Party, foisting his "billboards and banners" with images of the Obidient movement all over the state.
A concerned APC stalwart from Delta central who spoke on condition of anonymity said this week that Omo-Agege had developed cold feet since the emergence of Tinubu as president.
He noted that Omo-Agege appeared to have gone into hiding, claiming that key APC officials at the state and national pedestals were no longer with him, as they view his governorship legal struggle as futile exercise.
Recent developments further revealed the dwindling political fortunes of the former senator who represented Delta Central Senatorial District in the National Assembly (NASS).
He was conspicuously absent at a grand reception hosted last Saturday, November 11, by Uvwie kingdom, for their son, Mr. Festus Keyamo, Minister of Aviation, the highest ranking appointee APC member in the state.
In attendance were APC big wigs from state and national levels as well as top Delta government officials.
Prominent labour leader, Chief Frank Kokori, an APC political ally of Omo-Agege cried out for help recently from a Warri hospital, over an undisclosed ailment, but the former senate president is yet to visit him personally.
Governor Oborevwori from opposition PDP was with Kokori few days ago, where he volunteered to settle the medical bills of the ailing statesman and two other patients.
As Deltans anxiously await the Appeal Court judgement, a religious leader from Delta North who does not want his name in print said the electorates overwhelmingly voted for Oborevwori because he is "God fearing and humane".