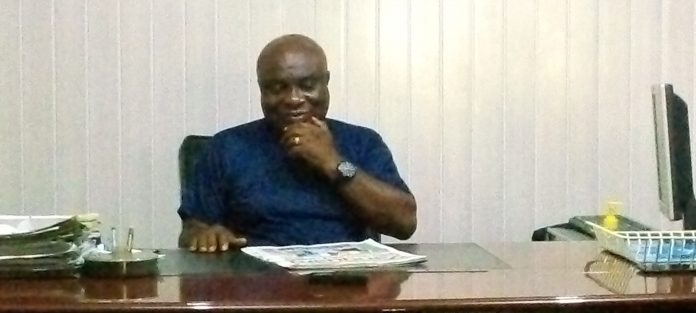 The allegations making the rounds that the Delta State Commissioner for Agriculture and Natural Resources, Mr. Julius Egbedi, swindled beneficiaries of the state loan empowerment scheme for agric enterprises investment in poultry development programme, has been described as laughable, baseless and unfounded.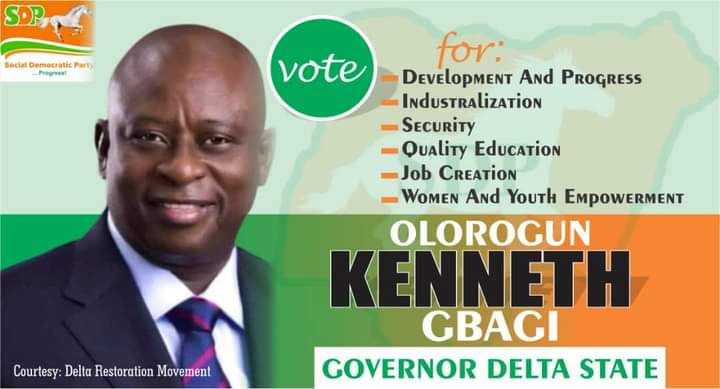 One Mr. George Oghenekevwe, a member of Delta State Civil Society Community, who wrote an open letter to the State governor, Dr. Ifeanyi Okowa, for Concerned selected beneficiaries, alleged that there was fraud in the process.
But in a swift reaction, while briefing members of the Online Media Practitioners Association of Nigeria (OMPAN), Delta State Chapter, Mr. Egbedi, who gave a breakdown of the activities of the ministry, said: "The governor because of his friendly nature and his openness to make sure that he develop the agricultural sector, has graciously approved so many programmes for this year.
"He approved programme for snail rearing and grass cutter keeping, cassava programme production whereby we will engage about 500 cassava farmers to give them one hectares across the state. Then, we have the poultry programme, we flag-off training for tractors, as the state acquired about 20 tractors that will be given to farmers at a subsidized rate and also give about 10 units of the tractors to the tractor hiring agency so that those of them who don't have the wherewithal, the capacity to buy the tractor which is almost close to about N10 million for the subsidized rate will be able to go and hire from the agency in order to do their farm work.
"Then, we have the acquacultural development. I flag-off the training today, they are in Delta Agricultural and Rural Development Agency (DARDA)".
He explained that a good number of persons were trained not because they would be given loans in order for them to expand their farms, "we trained both those who may not be able to get the loans so that the skills acquired will be able to help them improve on their farms. That is the essence of the training. If not if it was to be for those that will get the loans, the trainees will be very few", disclosing that text messages were sent with responses from them, ran an advert on The Pointer Newspaper where 100 persons were shortlisted for the training.
According to Egbedi, "we also made them to understand that the training is not for all of you to get the soft loan. It is limited because what is approved can only take about 28 persons. We made it known to them during the training. So, after the training, because of the limited number of the slot, we decided to spread it base on those who we feel merited the loan".
He explained further that after the training he vetted the list to ensure it has a geographical spread, "we did it in such a way that the three senatorial districts (South, Central and North) were properly taken care of.
Reacting to the open letter to the governor, Egbedi hinted: "in fact, they even called me on phone, and I told them that Ughelli is there. Somebody came from Ughelli, I don't even know the person", stressing that the person merited the invitation to be trained, "the programme is not for those with big farms but for the upcoming ones whom we feel that they are in a way struggling, who don't have the funds and means to expand their farms. Such persons we carter for to at least help some people to live above poverty level so that they will be able to do well in their businesses.
Also speaking, the Director, Livestock Services in the ministry, Mr. Omunizua Chukwuemeka Julius, noted that such a letter was unfortunate targeted at the Commissioner and the ministry.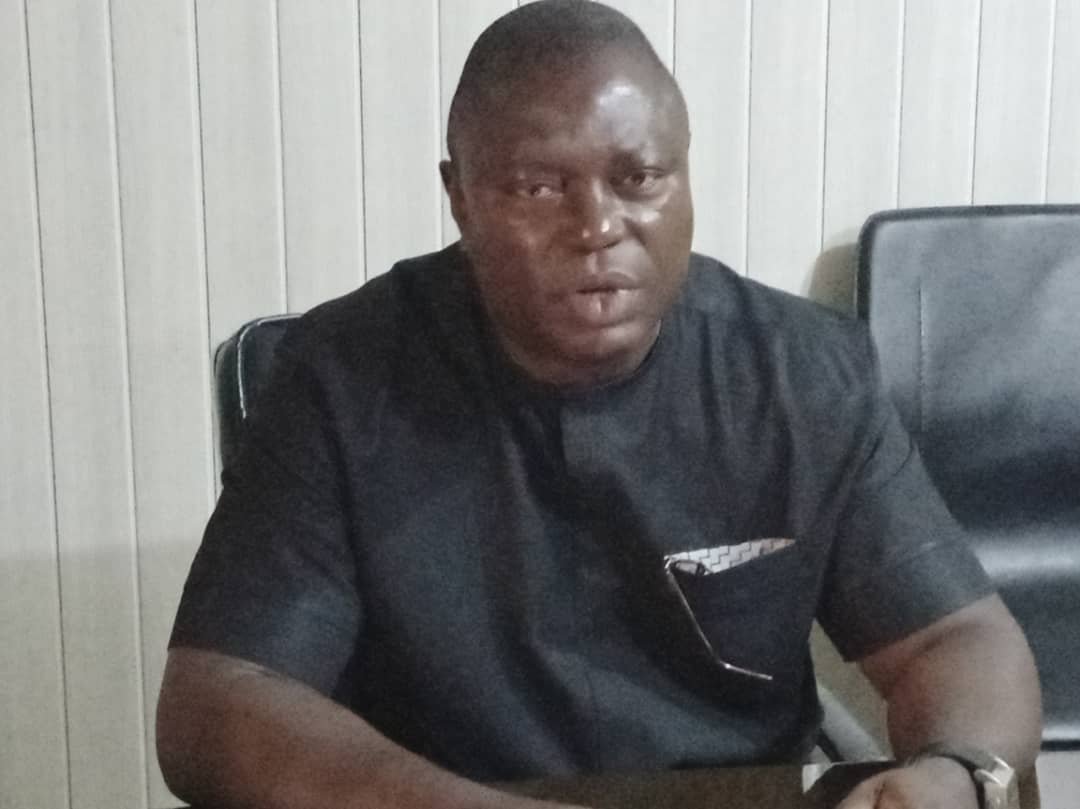 "The letter as unfortunate as it is has no bases. What evidence does he has that he was selected? If you say you were selected, you must have seen a list where your name appeared or they must have sent you a text message telling you that you were selected or you must have been given a letter of selection. The programme has several sections; one part of the programme is training, the other part is credit support to the farmers.
"We sent text messages out inviting people for the training. That is not to say all of them will be given credit support because of the resources available. Now, there is usually a second phase of it. Everybody that was profiled were certainly invited for training. Then out of those profiled by officers who went to the field and did the profiling. They brought report. If your name was not recommended as a farmer to be given support in this stage, how would you be supported?
"So, one he erroneously assumed he was selected when he was not selected. Let him show evidence that he was selected. Secondly, he quoted figures here and there", disclosing that against the 2000 poultry farmers he quoted that applied, only 850 persons applied for poultry.
According to him, only those who responded to the text that their farms were verified, "and recommendations were given by the officers across the 25 local government councils. His name was not among those recommended not to talk of being selected.
He commended the state governor, Dr. Ifeanyi Okowa, for his magnanimity in assisting farmers especially for Livestock farmers, noting that such kind gestures shouldn't be discouraged.
His words: "Am sure this kind of person may not even be a poultry farmer. It may just be one person that is there trying to ferment trouble. Everybody that were selected were present during the stakeholders meeting we heard last week. The message to the 28 persons was specific that you have been selected for the programme and at such you are invited for a stakeholders meeting to discuss the modalities. So, those were the people that were selected. You applied, you were profiled, you did not qualify", he said.
He hinted further that for someone to be selected, he must be an existing farmer, "We are not targeting people that are new, in this case unlike some other of our programmes where we target new farmers. In this poultry farming, we targeted those who already have structures because the funds that His Excellency approved will not support the building of structures.
"Otherwise, you will sink in the whole funds in building structures and you don't have anything to do your poultry. So, we targeted people who have structures to do a minimum of 1, 500 boiler birds and 500 layers for egg production. The second consideration is that when they visit your farm and they see that your structures are not in good state, they will advise you on what to do to put it in a good state to make sure you are able to do a profitable business. They put you on waiting list,. pending, secondly if your balb security is poor, they put you on pending, if you don't have good equipment, they put you on pending so that when next we have resources we come back to you. If you have done the needful, you will exit pendingto ready while some were totally disqualified".
He disclosed that some of them took the officials to bushes and primary forests, "even though it is a credit support, we want to make sure that you can pay back. The basic thing for livestock production is a healthy environment. These are animals that are fed intensively for them to meet market weight for you to dispose and you make your money. So, when you put these animals in an environment that is not good enough, they do not grow well. You spend money on feed, they are eating and they are not growing well", he said.
Meanwhile, the Commissioner has disclosed that he has through his lawyer written to the Department of State Security (DSS) while his lawyer is als set to formally petition the author over the content of his letter.
"I was surprised to see a lengthy letter full of grammars and insult. And I said if that is the case, I will not take the case lightly. I will take necessary action to make sure that next time, he will cross-check his facts before jumping to the social media".