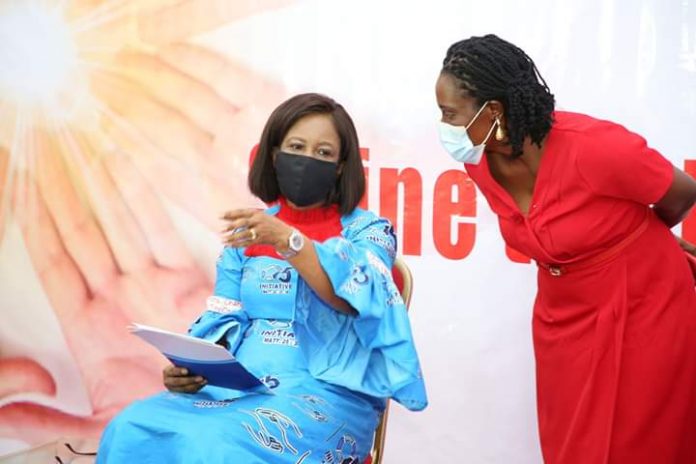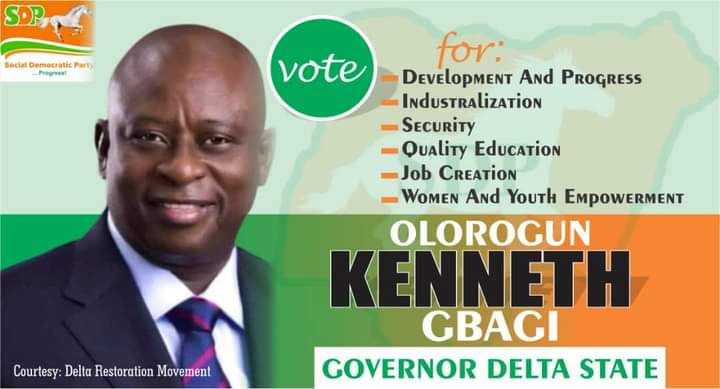 Sickle cell patients have been charged to build around themselves walls of hope and put on brightness as the sickness is not a death sentence.
Wife of the Delta State goverrnor, Dame Edith Okowa, stated this as the world marks the 2020 World Sickle Cell Day.
Addressing journalists, in Asaba, Dame Okowa, who is the founder, 0'5 Initiative, a pet project with which she has touched many lives, said the day should be celebrated with the aim of shining light on the sickle cell patients.
"Mama Delta", as she is foldly called, due to her philanthropic gestures to the less privilege, said: "Sickle Cell Disorder, is not a death sentence; God still has a valid plan for your life and you should not give up".
The governor's wife called on corporate bodies and well-meaning individuals to shun all form of discrimination against sickle cell patients, advising that a hand of fellowship should be extended to them geared towards ameliorating their pains.
Hear her: "Do not be the reason any of these ones is discouraged, give hope and love to them, make them see a reason to live life to the fullest even in spite of the pains they go through.
"If we are able to sow love into the lives of these ones just as God has loved us unconditionally, then we would all be keying into the vision of the O5 Initiative of 'changing our world, one person at a time", she said.
She explained her reasons for her continuous campaign on genotype awareness and call for positive action regarding Sickle Cell warriors, "I have known the pains of caring for a carrier as a parent. I also know the unexplainable pain the children have to go through almost on a daily basis for no fault of theirs and I do not wish to see any parent or child to go through the same pain.
"This is why I continually advise intending couples to be aware of their genotype status before walking down the aisle because no child deserves the pains of sickle cell anemia", she explained.
It is on record that in her determination to fight the disease, Dame Okowa, has established 13 sickle cell clinics across general hospitals in the state with a referral centre at the Specialist Hospital, Asaba.
She established that as much as the grace is given, the goal of her Initiative was to have sickle cell clinics in all the 25 local government areas of the state, promising to work assiduously in that regard.
Earlier in the day, the First Lady had played host to a number of resident doctors on an enlightenment programme on significant issues regarding sickle cell disorder.
A Consultant Orthopedic surgeon at the Federal Medical Centre (FMC), Asana, Dr. Kennedy Emeagui, said: "Patients of Sickle Cell Disorder are more susceptible to the Coronavirus because their immune systems have been compromised, making it quite difficult for them to resist diseases.
In the same vein, a Consultant pediatrician, Dr. Hyginus Okpara, pointed out that a major challenge currently being faced by sickle cell patients is their possible inability to get blood transfusions as at when due.
"Because of the general health situation we are currently facing, blood donors have become scarcer and this is a major challenge to the sickle cell patients who thus may not be able to access blood when they need it", he noted.
Dr. Uche Okwe, a Public Health Physician encouraged the patients to observe the general rules of regular hand washing, social distancing, use of face masks, and regular use of hand sanitizers to ensure that they are not infected.
Dr. Charles Origbo, who is a Consultant hematologist, noted that while managing patients, health personnel should pay attention to the blood level of patients to check for possible sudden drop in blood level, which he said could pose a serious challenge.