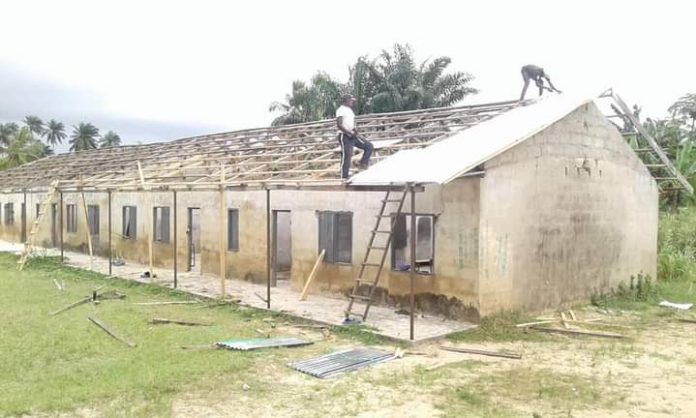 In the view of working inline with the prosperity agenda the Ughelli South Local Government Council Chairman, Hon.Dr.Richard Kofi (JP), the female Councillor representing Jeremi Ward 2 in the Ughelli South Legislative Arm, Hon. Christiana Umukoro, has embarked on the renovation of the dilapidated Erhuwaren Primary School 5 Class Rooms Block.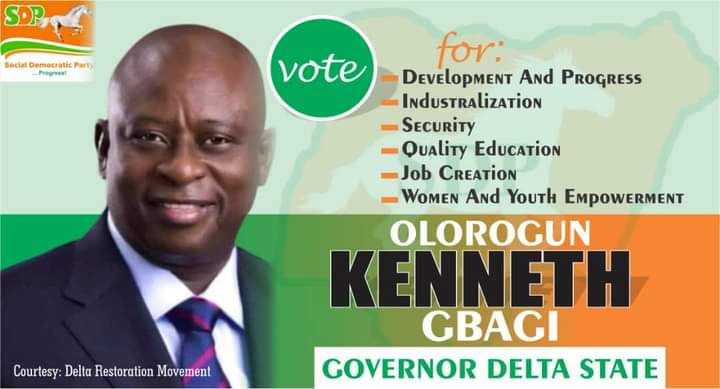 The Erhuwaren Primary School in Ughelli south local government area of Delta State, which has over lacked continuous maintenance, was founded in the year 1945.
Hon.Christiana Umukoro, a serving Councillor in the Ughelli South Legislative Arm, who also hails from the Erhuwaren community, has since her inception in office been compassionate with her people in various ways with fair representation.
The Most Eldest Person of the Erhuwaren Community, Pa. George Egbule, and Comrade Peter Dama- Youth Leader, has also on behalf of the entire people of the community, commends the tremendous efforts of their daughter, Hon.Christiana Umukoro, for placing the interest of the community in her primary aims.
While the leadership of the Erhuwaren community applauds her illustrious daughter, Hon.Christiana Umukoro for productive representation, they prayed for prosperity and GOD should uplift the Councillor in all her obligations of representing the people of Erhuwaren.
Christiana, further promised she will continue to do her best for the people of Erhuwaren and the entire communities therein the Jeremi Ward 2 of the LGA, noting that it will be very poor of her keeping mute allowing the upcoming future leaders of tomorrow studying in the night mare class rooms.