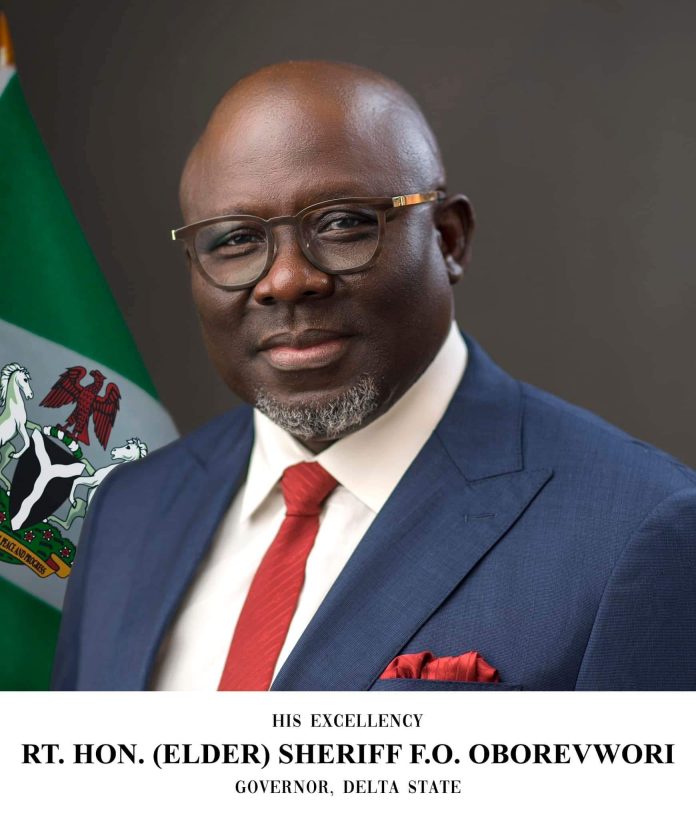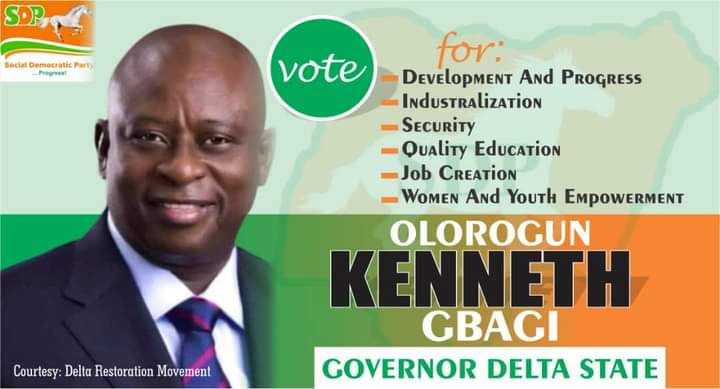 As the politics of "used and dumped", continue sharply and unabated under the Peoples' Democratic Party (PDP) led administration in Delta State, it shows the center can no longer hold.
The Egbema Ijaws of Warri north local government area of the State, have called on their sons and daughters, to boycott any event organized by the government till further notice.
The State governor, Rt. Hon. Sheriff Oborevwori, has appointed two Commissioner-designate from the Itsekiris of the same council without putting the Ijaws that have suffered neglect and marginalization for donkey years into consideration.
A press statement issued on Monday August 7th 2023, signed by
Architect Joshua Lemigha and Mr. Tobou Tamaralayefa, Chairman and Secretary, Egbema Unity Forum (EUF) respectively, appealed to their people to stay away from any meeting called by these "neocolonizers".
The statement reads in part: "We passionately appeal to our dear Egbema sons and daughters to boycott, stay away from any meeting call by these neocolonizers, and also the swearing-in of the two commissioners from Warri North until such a time when political certainty and sanity return and the error corrected in the name justice".
Read Full Statement Below 👇
Egbema Votes And The Making Of Dr. Emmanuel Uduaghan, Michael Diden (a.k.a. Ejele): How Not To Repay A People
Appeal to Egbema People to Boycott of Swearing-in Ceremony of Warri North Commissioners
We have come to accept our fate as people whose trust have been taken for granted and little did we know that there is a grand plot to keep the Egbema people under political subjugation now and in the future. A policy of government during the administration of Dr Emmanuel Uduaghan.
Since the creation of Warri North Local Government Area in 1991 all consecutive Chairmen of Council have been Itsekiri until 2020, when a son of Egbema, Hon. Smart Asekutu, emerged Chairman 27 years after! It took years of gun battles and protests until 2020 when it pleased God to use former Gov Ifeanyi Okowa to correct the invidious political imbalance.
When they lost out in nominating their kinsman, they insisted on making the nomination for the Ijaws! The Itsekiris led by Ejele imposed him on Okowa and the Egbema people as the popular choice. Ranging from councillors, supervisory councillors to delegates in elections, choices and appointment decisions are mostly influenced by them. Egbema leaders have no choice but to accept. This is the sad reality.
Many may wonder how on earth a people with Four (4) Federal Wards as against their Six (6) Federal Wards would take 27 years before producing a Chairman. Did Egbema people simply sleep on their inalienable right?! Then, what of the Delta State House of Assembly? Has it not been perpetually taken by Itsekiri for 32 years running? They currently have the member representing Warri North Local Government Area, Hon. Fred Martins. By 2027, they would probably have had it for 35 years back-to-back!
The Warri Federal Constituency has become their national heritage since the time of Chief Okotie-Eboh, in 1952. Today in 2023, 71 years after, that seat at the green chamber of the National Assembly is firmly in their grips! 'America wonder', Nigerians may call it.
Now, to the former governor, Dr. Emmanuel Ewetan Uduaghan. A son of Abigborode in Warri North Local Government Area, whose palm kernel was cracked for him by the benevolent angels through Chief James Ibori in 2007 without let, was voted into power as a minority in Delta South Senatorial District. He was considered above other Ijaws because benevolent spirits helped to break his kernel as power was said to have "rotated" to the South senatorial district. The Ijaw with majority in the South did not protest. You remember, DICA (Delta Ijaw Collective Agenda), and the Three I's (namely Ijaw, Isoko and Itsekiri) were made to support his gubernatorial ambition. He became governor for eight years.
Today, in 2023, the majority Ijaws are nowhere near the Government House, Asaba. Where is the equity in startling the "rotation" with a minority? The irony of all this is that, while Dr. Uduaghan uses his "majority" status to oppress a so-called minority in his local government, Warri North, he is a historic beneciary of majority benevolence in Delta! He left the party to contest for Senate in 2019 and lost. Today, he's back to the PDP and has his daughter as a Commissioner and member of State Executive Council against the justified wish of the Egbema people who have not had it for 32 years to the State EXCO except the six months brief period of Dr. Joel Bisina.
What did Dr Uduaghan want that he has not got, that he cannot support the Egbema people to have one of their own? Tomorrow, he will speak as leader of South-South and claim that we are oppressed as a region. Yet, he practises same in his locality. This is purenepotism and a simply hypocritical.
Throughout the tenure of Dr. Uduaghan, he made it a state policy to ensure that the Egbema people never had a project that was worth a million naira. Nonetheless, he used our votes in Egbema to win the primaries, the general election and even the re-run. Our oil wealth sustained his government all through his years in office but what do we see today, what reward? Ingratitude.
The Egbema votes are only good in increasing the voting strength of Warri North but the fruits thereafter are appropriated by the powerful Uduaghan's and the Micheal Diden's (a.k.a. Ejele) of the Itsekiri ethnic extraction. Michael Diden was chairman of the Council in 2003. He took over from another Itsekiri as chairman of the council. The hegemonic politics was heightened against the Ijaws by Chief Ibori in that council as he appointed two commissioners of Itsekiri extraction – Dr. Uduaghan and Dr. Alex Ide, both medical doctors – leaving the Ijaws with nothing. The two 'brotherly' forces were at loggerheads as to who will produce the chairman of Council between Dr. Uduaghan and Dr. Ide. While Uduaghan preferred Micheal Diden (Ejele), Dr Ide preferred Mr. Francis Omasaye. Since his cousin was the governor of the state, the preferred choice of Dr Uduaghan carried the day. Ijaws were never considered.
Today, Ejele, has emerged as a counter-force, and he was able to produce a commissioner after a failed senatorial ambition, which is before the election tribunal. Egbema people supported Ejele and PDP in the primaries and general election as he won in all our wards against the APC candidate. He has since turned his back on us and supported his kinsman. This is 'Nigeria politics' as they say.
The plight of the Egbema People can best be described as the American Negro and the South African Apartheid era of relegation of black or Negroid race. When the blacks were asked, "When will the Negroes be satisfied?" The response by Martin Luther King Jr was, "The Negroes will never be satisfied until they are free".
Consequently, we passionately appeal to our dear Egbema sons and daughters to boycott, stay away from any meeting call by these neocolonizers, and also the swearing-in of the two commissioners from Warri North until such a time when political certainty and sanity return and the error corrected in the name justice.
Signed:
Architect Joshua Lemigha,
Chairman, Egbema Unity Forum;
Mr. Tobou Tamaralayefa, Secretary, Egbema Unity Forum.