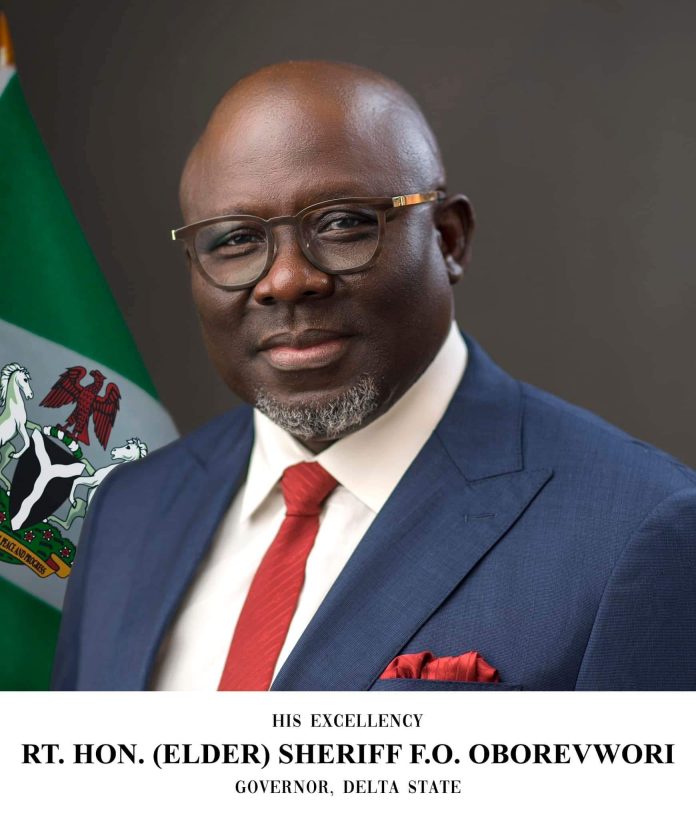 The Association of Contributory Retirees (ACR), in primary school, Abraka Modern Primary School Abraka in Ethiope west local government area of Delta State, has concluded plans to protest against the Association of Local Government of Nigeria (ALGON),over alleged extortion of a whooping sum of N4 million from each of their take home benefits.
A protest letter dated 20th September 2023, obtained by The Story, the disclosed that after a useful deliberation, they agreed to embark on a protest at the gate of Government House, Asaba, on Thursday 5th 2023.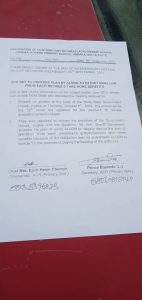 According to them, the protest would be the 12th since the agitation for the payment of Retirees gratuities and pensions began.
The letter signed by the Chairperson, ACR (Primary School), Chief Mrs. Ejeih  Helen Chionye and Secretary, Prince Otuwede J.O, respectively, disclosed that "they also agreed to occupy the premises of Government House, Asaba, until the governor, Rt. Hon. Sheriff Oborevwori stopped his plan of using ALGON to illegally deduct  the sum of N4 million  from each pensioner's gratuity/pension take home because of the N40 billion he guaranteed ALGON to borrow for the purpose of paying the backlog of the gratuities".
It would be recall that members of ACR protested against the immediate past governor of the state, Dr. Ifeanyi Okowa, at Event Centre, before the expiration of his tenure.
It would be recall also that In it's maiden plenary after inauguration of the 8th Assembly, the Delta State House of Assembly (DTHA), on Tuesday, 27th June, 2023, unanimously approved the State Governor, Rt. Hon. Sheriff Oborevwori's request of forty billion naira (N40,000,000,000.00) Credit facility offers by Zenith Bank PLC to the Association of Local Governments of Nigeria (ALGON) Delta State Chapter to defray substantial part of outstanding retirement benefits to Local Governments Pensioners.