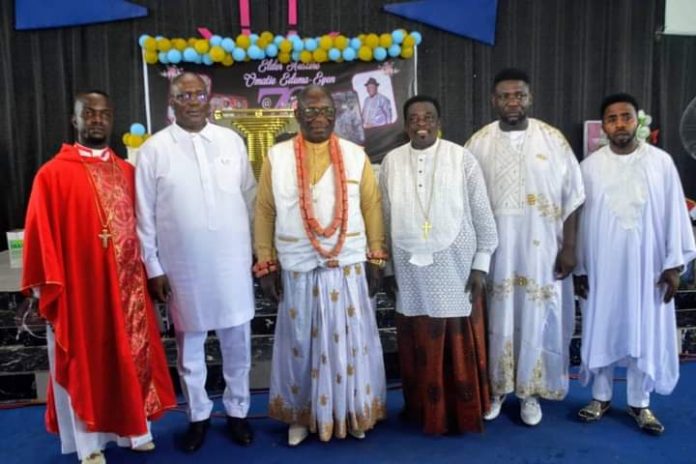 Ministers of the gospel have been charged to continue fervently in prayers for Delta State.
Deputy Governor of the State, Deacon Kingsley Otuaro, gave the charge Sunday, at the 70th birthday ceremony of Elder Austine Omatie Edema – Eyen, at the Christ Dominion City Assembly, Sapele, the administrative headquarter of Sapele local government area of the State.
Deacon Otuaro, thanked the clergies for their constant prayers, as he hinged the successes recorded by the Senator Ifeanyi Okowa-led government on the altar of prayers.
He said as a government their agenda is to finish strong with their well though out programmes, hence the need for continuous prayers so that all they've proposed will be achieved.
A release made available to The Story, by the Special Assistant (SA) on Media to the Deputy Governor, Elohor Rita Agbra, Otuaro said: "Please keep praying for us, we have as a government our agenda to finish strong, and a man can only finish strong when the Lord that is with him is still with him even unto the end.
"This highlights the fact that we can not de-emphase the importance of prayers. Keep praying for the Senator Okowa led government", Otuaro stated.
He commended the exemplary lifestyle of the celebrant and his commitment to the service of man kind, who has acknowledged God as the giver of life. 
The General Overseer, Christ Missionaries Crusaders Church, Archbishop Goddowell Avwomakpa, in his sermon titled: "God has made me to laugh", advised Christians to always look up to God at all times no matter the situation and circumstances they find themselves.
Prayers were offered for the celebrant.