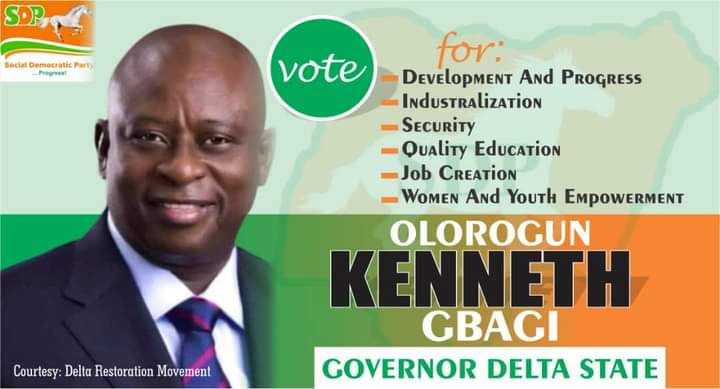 Delta State governor, Dr. Ifeanyi Okowa, has been told to review his administration's aggresive revenue drive, stating that if not handled properly, it would lead to increase in poverty and criminality across the state.
Development Advocate, Comrade Ezekiel Kagbala, in his submission, appealed in an interview with reporters in Warri on Wednesday 28th July, 2021, that while the government is looking for ways of increasing revenue, it should not be made to strangulate the private sector.
He alleged that revenue collection has become another empowerment for corrupt and criminally minded individuals possibly loyal to the government.
"It is imperative for any government to put on her thinking cap of ways to better the lives of the citizens and in order to actualize these plans, revenue must be generated. Nevertheless, Governor Okowa's adminstration should not tolerate those who generate the state revenue into their private pockets and bank accounts".
Comr. Kagbala suggested that the state governor should initiate programs to support small scale traders through effective collaboration with the local government Chairmen.
"Rebranding 'Deve' with an English name does give those struggling any sense of joy for doing business in the state. Our hardworking governor should think more about Deltans than his fellow political class", Kagbala, added.