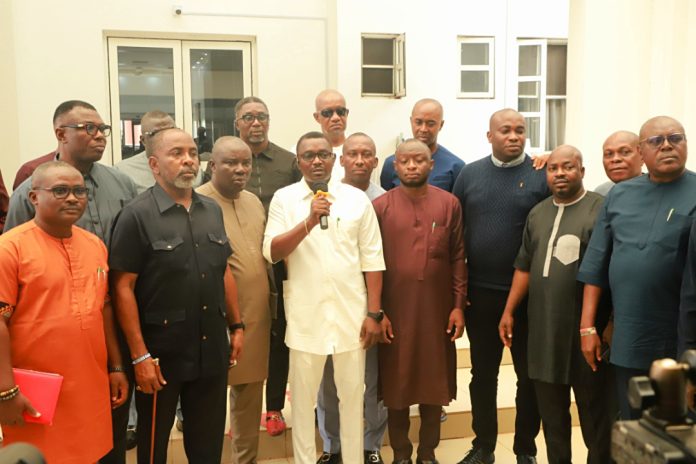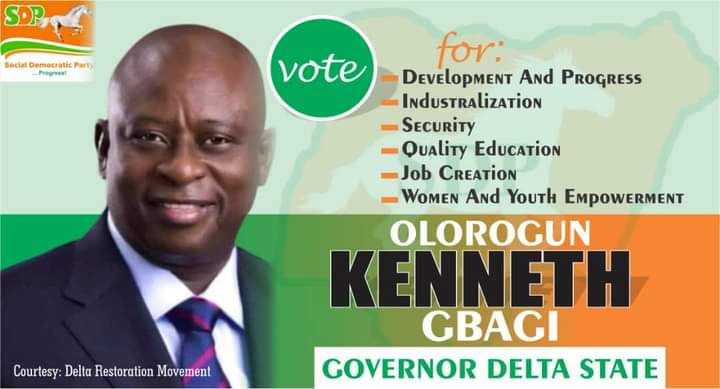 Delta State retirees under the umbrella of Association of Contributory Retirees (ACR), have raised the alarm and rejected what it called alleged plans by the state Association of Local Government of Nigeria (ALGON), "to extort the sum of N4 million each from our members from the N40 billion loan to offset our backlog of gratuities and other pension entitlements."
The Delta State government had directed the leadership of the state ALGON to secure a bank loan of N40 billion to offset the backlog of debts owed retired primary schools teachers and local government workers in the state. The loan was finally secured last month, SaharaReporters has learnt.
The loan which is said to have started generating controversy, between the leadership of ALGON and ACR, SaharaReporters reliably gathered that the retirees rejected the loan following the alleged planned deduction of N4 million each from the pensioners.
The decision to reject the planned deductions was taken Wednesday at the end of an emergency general meeting of the Association of Contributory Retirees, held in Ozoro, headquarters of Isoko North council area of the state.
In a communique issued by the Association at the end of its emergency general meeting, signed by the Association's chairperson, Mrs. Ejieh Helen Chionye and the secretary respectively, and obtained by SaharaReporters, called on the state ALGON to return the N40 billion "purported to have been borrowed to pay part of the N54 billion backlog of gratuities of retirees, if ALGON insist on going ahead with the evil plan of extorting four million naira from each retiree's take home."
The association while calling on the state governor, Sheriff Oborevwori who they said they believed was not aware of the plot as no responsible government can support such plot, to as a matter of urgency and importance intervene and call ALGON to order and stop what they described as the "evil venture" the local government council chairmen have embarked on.
According to the communique, "Nothing will fall short of our full take home pay, having already been aware of the existing financial records template of each retiree in the system and hence, once more, we call on Governor Sheriff Oborevwori to ensure that the Bureau of Local Government should continue payment of retirees as usual since ALGON can no longer be trusted.
"We ask ALGON to without further delay, remit N5.9 billion unremitted deductions from 2015 to 2017, to the Bureau of Local Government to enable the Bureau pay more retirees. A presumed gang up to delay and or defraud retirees of their pension benefits.
"At a meeting convened by ALGON at the office of the SSG, last week Friday, during which we discovered that our gratuity/pension benefits have been cut short of our expectations, showing take home sums that are very much less than what our counterparts received just a month ago.
"Whereas the office of Auditor General of the state has availed us the content of our take home, which is normal and reflexive of our expectations, a consultant engaged by ALGON, in a bid to defraud us, faulted the existing template and came out with a new template that indicates a short fall of four million from each retiree. We reject that arrangement in its entirety because it is not only suspicious, dubious, illegal, fraudulent but also inhuman."
The communique which was copied the state governor, Speaker of the State House of Assembly, Secretary to the State Government, Auditor General of the State, Head of Service, ALGON, Commissioner of Police, Department of State Service (DSS), EFCC, NLC, NUT and NULGE, however noted that "We know that our governor is not aware of this plot, no responsible government will support this evil venture. This Government is less than 100 days in office, are you telling us that the predecessors of Governor Sheriff Oborevwori did not know what they were doing when they paid retirees of the state their full benefits?."
Contacted on the allegations, chairman of Ika North East council and state chairman of Association of Local Government of Nigeria, (ALGON),Victor Ebonka, swiftly denied the allegations, saying its "Majority of the retirees calculated their gratuities while still in service, normally, 35 years of service or 60 years of age is the retirement time for civil servants by law but some of them calculated theirs at 45 years while still in service and it's criminal to do such. I think we are ready for them, we will stop all payment since they are ready to fight, let's do the fight now."
Credit: Saharareporters