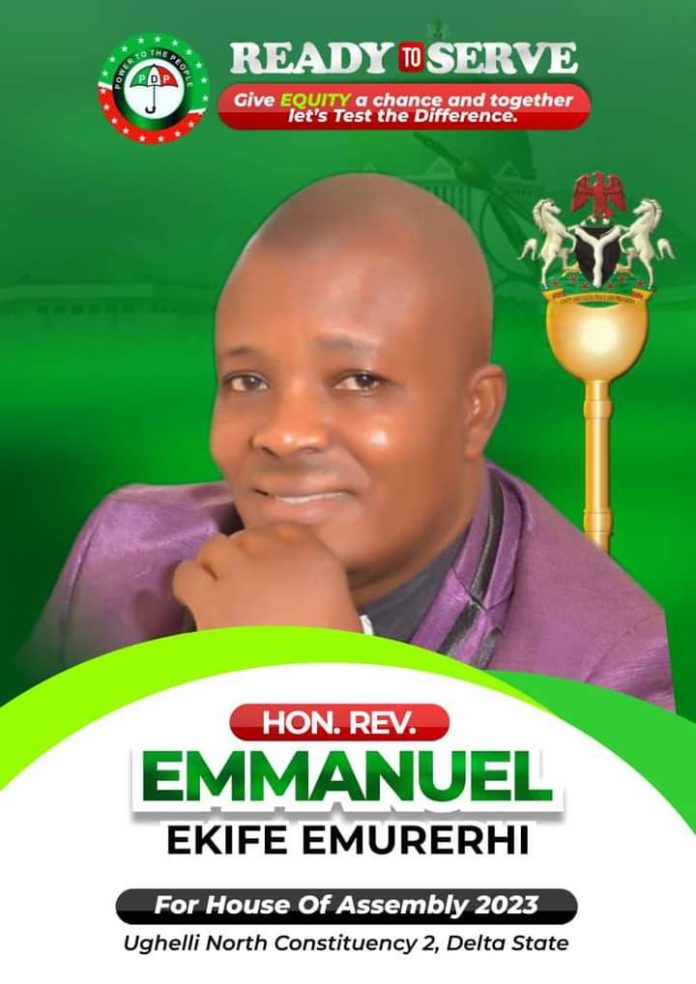 An aspirant for Ughelli North State Constituency for the Delta State House of Assembly (DTHA), Revd Emmanuel Ekife Emurerhi, said if elected he would be transparent and accountable to his people.
Speaking in an exclusive interview with The Story, the Cleric, disclosed that he delved into politics as it was time for God to rescue Ughelli north.
"I delve into politics because God has chosen to redeem His people and I am standing as the Moses of our time.
"If am elected by the grace of God, there will be Equity at all levels, accountability, transparency and quality health care for my people.
"My message to every Nigerians is that their vote is their right and until Christians get involved into politics, things will always go wrong.
"PDP has been my childhood party, and I have a very strong faith that is still the best party in Nigeria", he added.