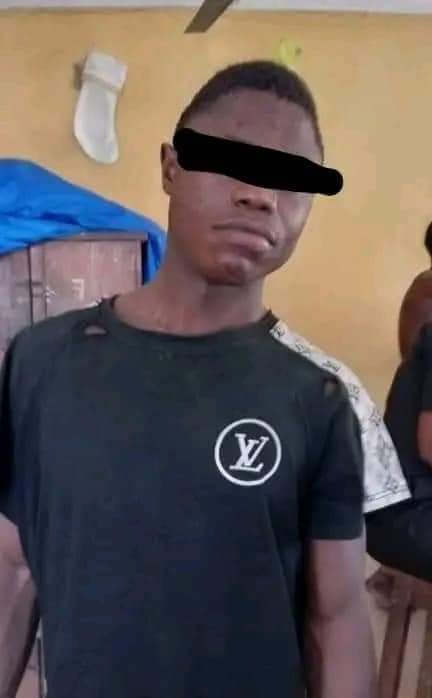 A 36-year-old Unit Commandant of the Vigi­lante Group of Nigeria, VGN, Owonikoko John, has been arrested in Ogun state over his involvement in the supply of arms and robbery.
According to the Nigeria Police Force, Ogun State com­mand, John was the mastermind of several nefarious crimes at Obalen­de and other areas of the state.
It was gathered that John was arrested along the Sagamu-Ijebu-Ode-Benin highway during an operation led by an Assistant Commissioner of Police in the state, ACP Omosanyi Adeniyi, who is the Area Commander in Ijebu-Ode.
Upon his arrest, John was found in possession of a gun and in his confessional statement, he fingered an Inspector of Police, identified as Ola, as the supplier of the firearm in his possession.
Ola, who also happened to be a spy police, was fingered as the policeman who sold the gun to him.
Narrating his side of the story, Ola said that he indeed sold his pump action rifle to the suspected armed robber with necessary caution but begged for mercy.
"If I had known, I would not have done it that way," he said.
"I was invited by the Police on a Wednesday when I was preparing to travel to Ibadan with my boss. I was informed that some people were in my house to take my wife to the police station.
"Upon getting to our Divisional Police Station, the Divisional Police Officer asked if I was the Inspector who sold a gun to an armed robber; I replied that I didn't sell a gun to an armed robber.
"I explained that officials of the VGN bought a gun from me, but they were referred to me by one Omooba, a well-known person in my area," he added.
At press time, The Story, could not get confirmation from the police as the in Ogun State, as the Police Public Relations Officer (PPRO) SP Adewale Osifeso, when contacted said he has been transferred out of Ogun State.