The alleged land graping by the Obi of Owa kingdom, who doubles as the chairman, Delta state Traditional Rulers Council, Emmanuel Efeizomor II, and one of his sons, Wilson Efeizomor, has taken a new dimension.
Investigation has revealed that late Mr. Dennis Ijeh Eluemelem, the late husband of Mrs. Rose Eluemelem, the 76-year-old widow, is a great grandson to late Ewoh, the 7th Obi of Owa kingdom.
Findings has also unearth that Mr. Matthias Egbon, whom late Mr. Dennis Ijeh Eluemelem bought the now disputed land from is a prince, the Osague of Owa, was the grandson to late Igboba Iseh, the 13th Obi of Owa kingdom.
During the course of The Story, investigation, it was reliably learnt that six quarters which formed the Obisi, are the royal children and are entitled to live on "Ancestoral  Lands".
Our checks, revealed that Dr. Emmanuel Efeizomor II, the sitting traditonal ruler on the Law throne, is the 17th Obi of the Kingdom.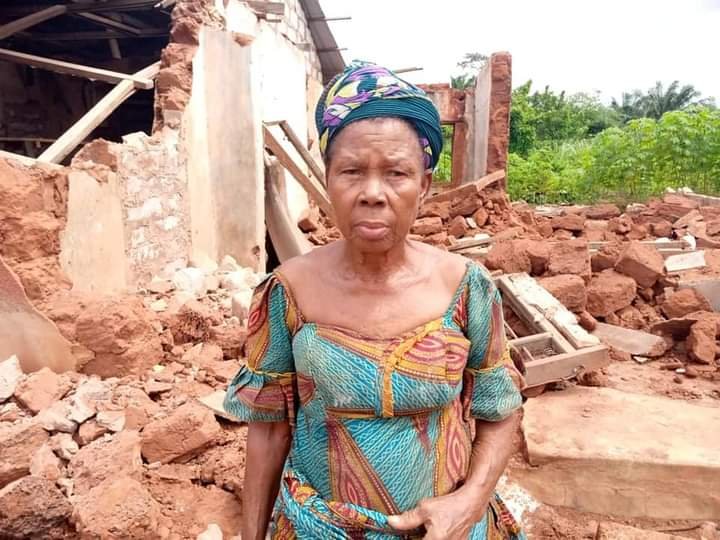 Meanwhile, the Land Use Decree Act of 1978, gives the local, state and the federal government to  overlord on landed property in the country as against the claims of Prince Victor Efeizomor, who said "It's within the power of the Obi, as the overlord of the kingdom to approves of any land allocation in the kingdom".
A source within the palace who do not want the name on print called on President Muhammadu Buhari to as a matter of urgency "Reprimind the Obi of Owa Kingdom in Ika north east local government area Delta State while the Inspector General of Police, AIG Zone 5 and the state Commissioner of Police to embark on a fact finding  mission to Owa Oyibu over land ricketing going on  in the area", the palace source alleged.
In his response, Prince Victor Efeizomor, said: "In as much as the palace would not wish to join issues with the families of Eluelemelem and the Egbon's, it's important to tell these middlesome interlopers, that these claims dose not entitle them to the land . 
"It's also important to state that every Owa sons and daughters can trace their ancestry to the royal family and this does not entitle any body to the ownership of graveyard where the dead kings are buried.
"The matter is in court, they should be patient to wait for the court decision or they should publish to the world the purported judgement their charge and bail lawyer claim they have procured".